Karen Jack is mom to two grown up children who she raised along with her husband, Mkhuseli Khusta Jack in Port Elizabeth. This mom has played a big role in developing and supporting her children in their pursuits. Themba and Cayla-Rose are both accomplished musicians, and Karen has acted as their manager over the years while their band was recording and performing around South Africa, first as the New Afroteens, and later as Modern Tribe.
Please tell us a little about yourself and your family, Karen. And what are some of your favourite activities?
I am married to Mkhuseli Khusta Jack and have two children, Themba and Cayla.
For the last 15 years I have been living in Walmer and raising the children as well as managing their band. The New Afroteens (later called Modern Tribe) produced a CD featuring Hugh Masekela and Puff Johnson and was sold through EMI. I took them to Jo'burg a few times for their participation in the Joy of Jazz, and various TV programmes like HHP Respect Show, Isidingo and others. They had over 300 performances in the Eastern Cape and Jo'burg.
Now band members are finishing or starting degrees, and some are leaving PE, so the band has 'disbanded' and I am finding a new niche for myself!
That niche will be teaching English to little kids in Walmer Township (Gqebera) through the General Motors Foundation.
As a family, we enjoy spending time on the beach with our dogs, on holiday at St Francis, and travelling. In December 2013 we enjoyed a trip to Vietnam together.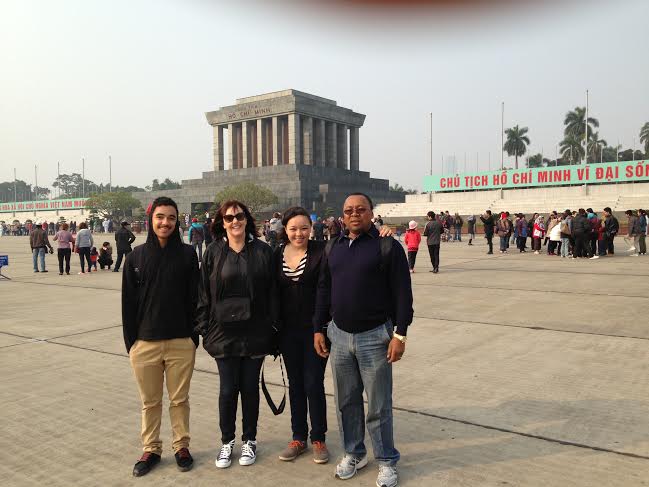 The Jack family on holiday in Vietnam in 2013


What do you love about Port Elizabeth, and why did you choose to raise your family here?
We chose to stay in Port Elizabeth after my husband finished his degree in England because here he knew so many people and it was easier being a 'big fish in a small pond' than the other way round. Port Elizabeth is a wonderful place to raise kids. With a circle of friends, we made use of PE's wonderful beaches, Baakens Valley, tea gardens in Sardinia Bay and child friendly spots like Homeleigh Farm. You can't ask for more than Port Elizabeth's laidback, beautiful setting to raise a young family.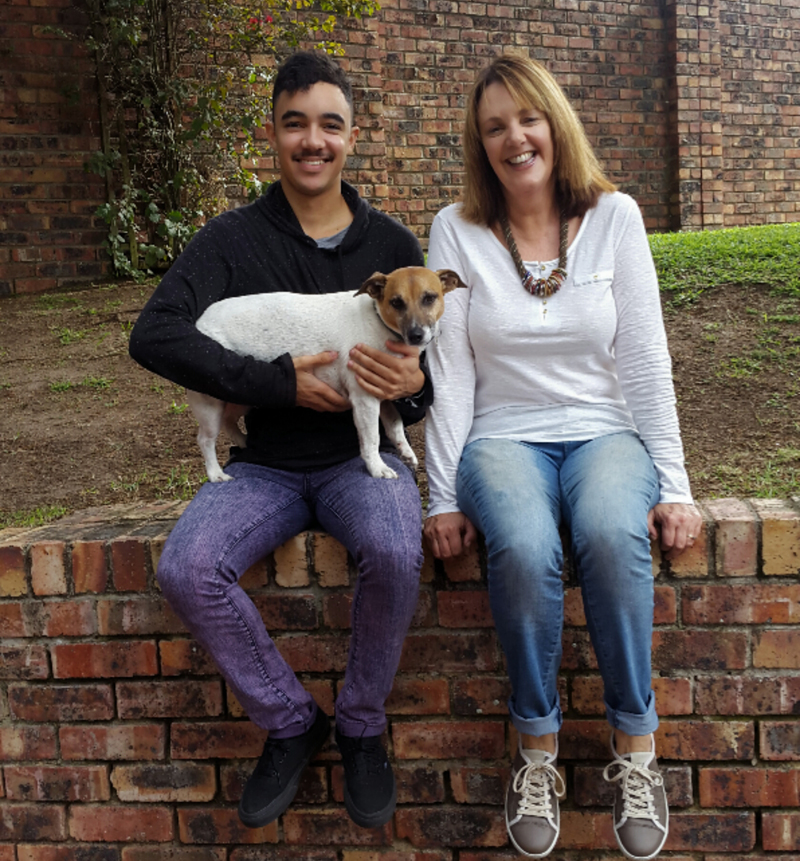 Karen with her son, Themba, who is currently working on his first solo album.


Tell us a little more about your children, Themba and Cayla-Rose
Themba is finishing his BA (just one module to go…) and he is a trainee pilot. He is also working on his first solo album. The genre is electropop, as opposed to the jazz he has been playing for years. Themba is also an avid skateboarder.
Cayla-Rose is in her first year at UCT, doing a BComm degree. She is in Graca Machel residence (they call them the "first ladies") and she is very happy.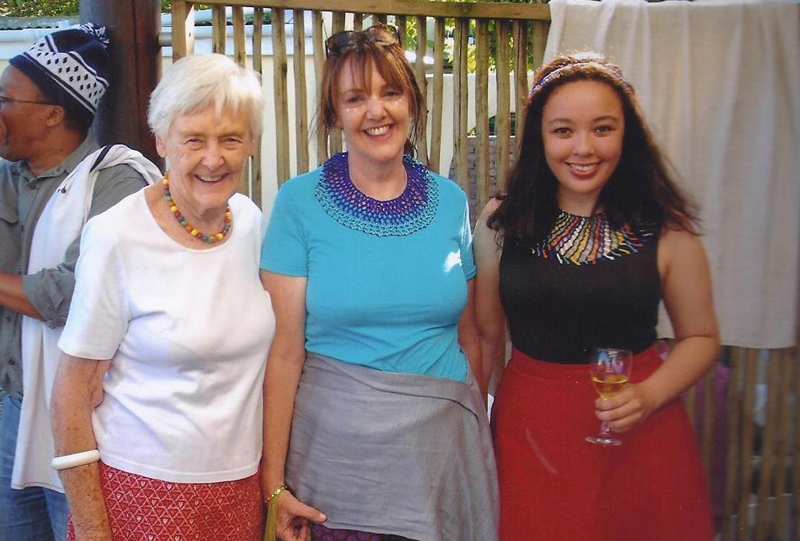 Karen with her mom, Joan and daughter, Cayla-Rose, who is currently studying at UCT


You have been closely involved in the PE music industry over the years- how has this impacted you?
Our involvement in the music industry has been interesting. We met almost all the major musicians and producers. It has taught Themba that he should have a complementary skill besides music because he has met many famous and skilled, but penniless musicians! We have watched the band members grow in confidence and musical ability in the band. They are all successful in whatever they are doing now. It was fun while it lasted and the main thing it taught us is that hard work pays!
What benefits do you think music has for children and teens?
To be a performer in the music industry, you have to work hard. Our band would practice sometimes for 4 hours without stopping. Like anything you do with passion, practice is key. That is a discipline that one learns in music. Music also is time away from the malls and other money-gobbling, time-wasting places. And to play music is a wonderful skill that a young person should be proud to achieve and to enjoy. They will also love the reaction of people who encourage their performances.
Parents should play music in the house as they work or in the car. When children are young, they can learn a lot about vocabulary and language through music, especially music produced for children. It is important that children develop rhythm and can recognize beats. Later they can count the beats per bar. It develops co-ordination. And many children have a natural ear for music and they should be encouraged to play musical instruments and later at school they can learn an instrument more seriously. It is a real skill to read music and play an instrument at the same time. Kids should also be encouraged to play without reading any music, but play from their hearts and compose pieces themselves
And lastly, how do you think the The Little Pages will be beneficial to the parents of Port Elizabeth?
I think The Little Pages is going to be huge! I love that you are developing a business that will benefit and unite people in Port Elizabeth. I wish such a website was around when my kids were small! From being able to buy secondhand car seats to where to buy discounted nappies and how to find a reliable nanny. Wow! Well done on starting The Little Pages and running with it. It is a service to parents in Port Elizabeth.
Share this:
Tweet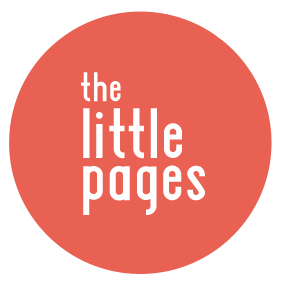 about the author
The Little Pages brings you local content for families in the Port Elizabeth area. We love getting to know interesting parents and business people in the city, bringing you interviews as well as our monthly Mom of the Month feature.

If you have some news that you think may be of interest to parents in our community, you are welcome to contact us and tell us more.
popular posts
We are super excited to share our first Mom of the Month feature with our readers. Kelly is a beautiful, inspiring mom who is full of joy and an...
While lying in my son's bed last night while he fell asleep, I began to think about my parenting journey thus far. A humbling experience to say...
Ilze is mom to six year old Ceri and five year old Trace who has Down Syndrome. This single, working mom says that her mothering journey has...