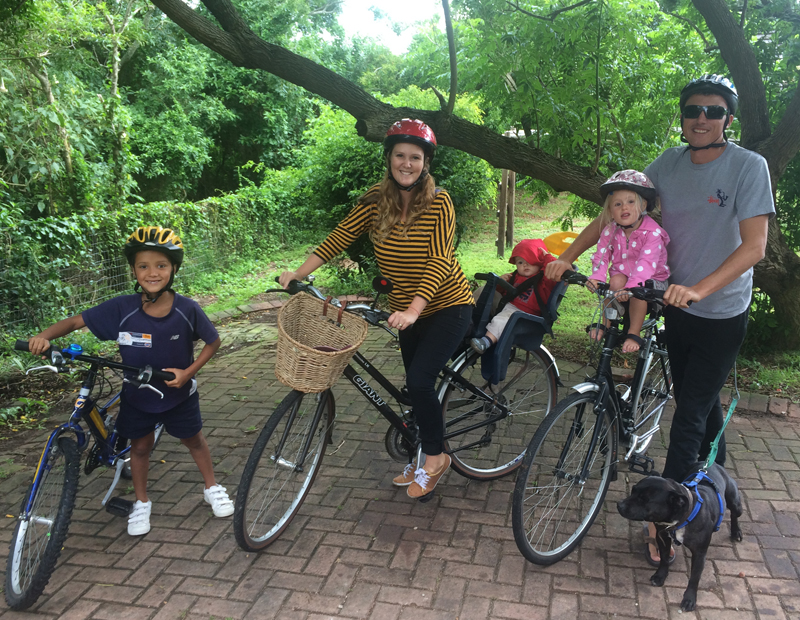 Jill is mom to three gorgeous young children - two boys and a girl. This big-hearted mom is our April mom of the month and has taken time to share her personal experiences of motherhood which began when she met her first son when he was 17 months old. Her 'unconventional' introduction into motherhood was the beginning of a journey of love, one that she is passionate about sharing with others. Here is her story.
Tell us about your family and lifestyle?
We are a suburban family of five who should really live on a farm! We have chickens, pheasants, a cat, a dog, fish, a hydroponics greenhouse growing lettuces- so are pretty much running out of yard space when you add in the trampoline and jungle gym - but we love our home, having a quiet coffee on our deck at the end of the day watching our kids play, we love braaing with friends over weekends and lazy Saturday morning breakfasts at Angelo's at the beachfront.

We also love camping and going on any kind of travel adventure! Oh and family bike rides are one of our favourite things to do- we have rigged up our adult bikes to each carry a kid and then our eldest races alongside us proudly on his own bike. We have even rigged up Jay's bike so that it attaches a dog lead so the dog comes for bike rides too.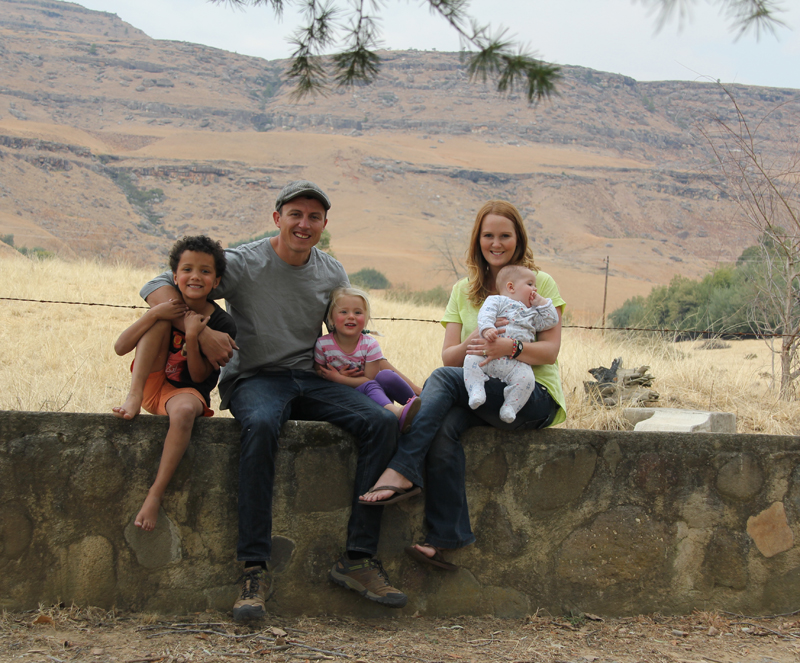 Jill and her family love going on travel adventures together.
Here they are on a recent holiday to the Drakensberg.


Why did you decide to adopt your first child, was it something that you always planned to do or was it something that came about through circumstance?
Before we got married we agreed on having four children, two by means of adoption and two biologically. It just happened to be that we met our adopted son Shiraz first and so he came first. Since his arrival in 2009, we have also welcomed our daughter Grace via the navigation of my birth canal in 2011 and then our last-born Josiah in the same way in 2014.

Now that we have a busy household of a 6, 3 and 1 year old we have decided to stick to three kiddos. We have a little family ritual we do in the mornings before we all go our separate ways for the day, it involves all of us piling out hands on top of each other whilst saying together " Ped Five stick together, Go Team!" It's our little way of affirming our connection and belonging to one another and has made the number Five just seem like just the right fit for us.
Tell us about the adoption process, how did it happen for your family?
I met my son whilst volunteering at a baby home in the city. The first time I saw him he was bobbing up and down standing in his cot after a nap, his dark curls bouncing everywhere and I fell in-love instantly. I knew he was my son. I knew it was time for me to enter the world of motherhood. In discussion with his social worker, we agreed to provide foster care initially which is how it all happened so quickly – as he came home to us a short 12 days after our initial discussion with his social worker. Our world literally turned upside down as we became instant parents to a busy 17 month old boy - in the most wonderful and also in very overwhelming ways.

Two and a half years later his Adoption was finalized in court, on a most beautiful day that included the presence and blessing of his biological mother, and then afterwards when we were alone with the Magistrate, him announcing that as of that day it was as if he was a child of my womb- words which washed over me in the most remarkable ways, especially as my initial journey into motherhood with him had been marked with a fair deal of insecurity due to a number of factors.

One of the hard things which I feel is valuable to share so PE moms reading this blog can be aware of -was that other mothers (of birth children) would sometimes (probably just by error) not include me in mom conversations, perhaps not seeing me as a 'real mom' as my journey into motherhood had been so different, when really I had been running after a toddler and changing dirty nappies all day just as they had been doing! I really needed and lacked support in those early days from people who understood my unique parenting road - which is one of the reasons I am so passionate about PE ULUTHO, the organization I am co-coordinating with Ingrid Ahfedlt (of Hands-On Movement) which aims to provide support to foster and adoptive families and to anyone exploring expanding their families in this way.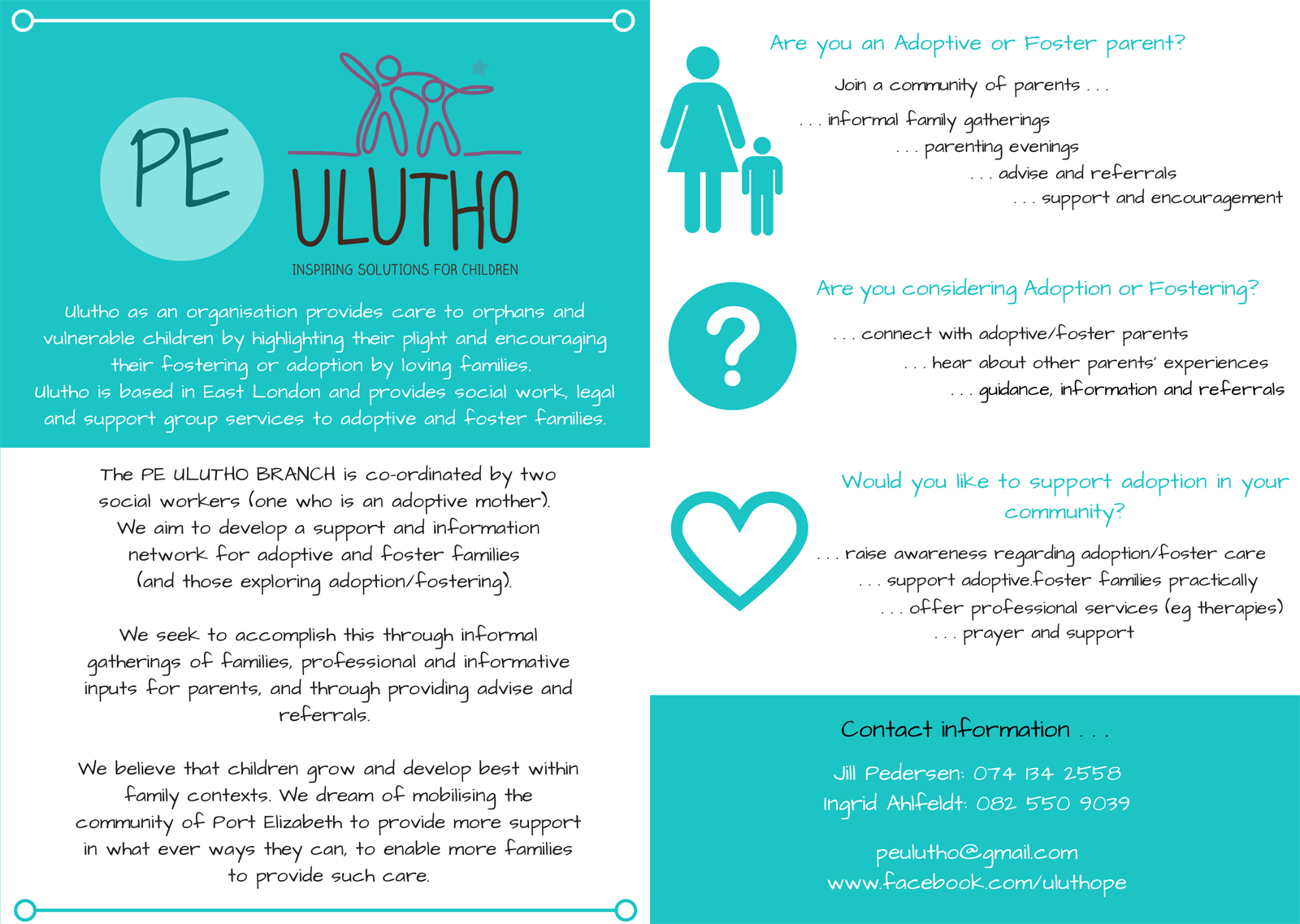 Here is a link to our pamphlet>

Although my road to Adoption has had its challenges, the whole journey has been an absolute highlight of my life that has added so much meaning to my existence. Here is something I wrote about Adoption last year through an Instagram share (search #knittogetherbyadoption) which may explain this more clearly.
Adoption Is…
Adoption is watching someone who didn't grow inside me, grow into someone.
Adoption is allowing enough space and creating efficient boundaries to enable this.
It is trying my best to teach this person to grow with manners and kindness and empathy towards others.
Adoption is forever.
Even when I'm tired and weary and over second guessing myself.
Adoption is tears and sweat and an ache in my heart that never goes away.
An ache that stirs me to try harder every day - to love more, to be more consistent.
And to get up and do it all over again.
Its making peanut butter sarmies everyday and saying no to bisuits and sweets (and yes occasionally ;)
Its making hundreds of big and small decisions every for another's good.
Adoption is me transforming into a powerful, protective lion when strangers say unhelpful comments in the store.
Adoption is crying into my pillow when my lion cub takes his baby claws and digs them into my vulnerable places.
Adoption is getting back up and again and choosing love.
Adoption is bonding together in the trenches, facing battles together.
Adoption is never knowing if I am enough, but trusting that God would bridge the gap between what my child needs and what I can give him.
Adoption is a dream realized.

Adoption is seeing a twinkle in those chocolate brown eyes and being filled with a satisfaction that nothing could beat.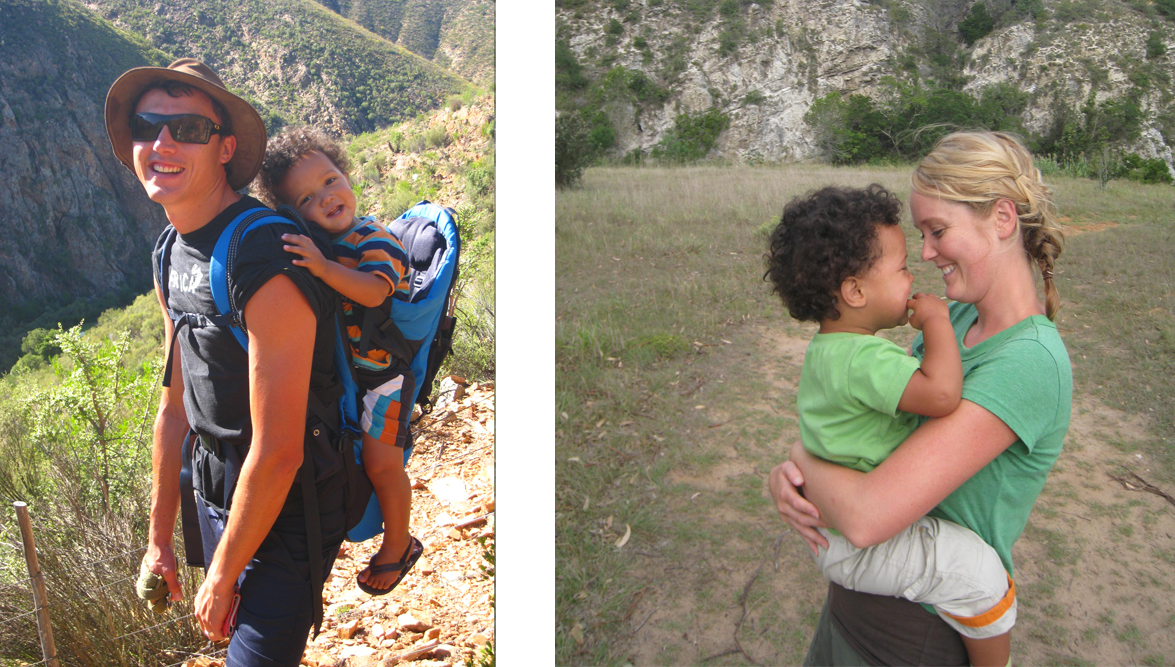 Jill and her husband as new parents: She says that she knew the first time that she saw him
that it was time for her to enter the world of motherhood.
I am sure that many moms would wonder what it is like bonding with a new adopted baby. You have both an adopted son and children that you gave birth to, can you describe to us what it is like falling in love with an adopted child?
Although there are many similarities, I do believe that bonding with an adopted child involved more intentional steps. I believe that the more knowledgeable adopted parents are about attachment, the better equipped they will be to bond successfully with their child. The more I have understood about a child's natural attachment and deep and (often subconscious) longing for their biological mother (even if adopted at birth) the better I have been able to bond with my own son, as I have not been personally threatened by his occasional resistance to me, as I have understood where it comes from, and with compassion I have been able to draw nearer to him as I help him process this.

My mantra is this journey has become, " He is the waves, and I am the shore- he will come and go in his affections towards me, but I need to remain the same." This approach has turned our relationship around, and as time has gone on and I have shown him I am not going anywhere we have built a secure and very sweet bond. Last year as I watched him play his first little Grade R rugby match, I became overwhelmed with emotion as I physically felt like it was my very own heart out there on the field as I watched him run and do his best, I realized the love I have for him is something so sacred and beautiful and strong.
How and when have you introduced the subject of adoption to your children?
Very naturally, Adoption is a beautiful word in our home. It knit our family together. In fact, I recently was signing a slip at SPAR when I noticed by mistake I had signed the word "Adoption" instead of my name, and I realized just how much Adoption is written on my heart and so apart of who I am. I really believe it is the only real answer to the orphan crisis in our nation. We have between 4-5 million orphans in SA, I statistic that should really alarm us more than it seemingly does. I believe home/ family environments are the best place to socialize a child for life. Institutions cannot provide a child with the same quality of life and give a child a real sense of belonging and identity. We learn to value human life, when our own life is valued – what is to become of all the children in our nation who are just part of the alarming statistics.
I dream of seeing more people in PE mobilized to provide this kind of care to a child. With the right kind of support and guidance, I feel it's something most people could do.
As far as talking about adoption with our son, his story is an open book, and I make sure he knows he can ask any questions any time. It's a story we are most proud of. We make sure we always answer questions about his biological mother positively as she will always be apart of his identity and we want him to be proud of who he is. She gave us the most beautiful gift, in bringing him into this world.
What are your memories of the early days, when you first introduced your son to your home and family, can you tell us a bit about the experience?
I have recently been working on my son's photo album from his first year with us (rather late than never hey!) and as I looked at all the photos I realized it really was a 'year of love' – we had a lot of fun with him, we could pour ourselves into him without splitting our attention anywhere else and it laid a great foundation. Although I looked tired in a lot of the photos (like any new mom!) I struggled to find any photos where his face wasn't lit up in a smile! This is the miracle of what love (that doesn't go away) does in a child's life.

And to answer your question about the rest of the family, well they were an amazing support and embraced him into the family completely. The first time he visited he sat on my Granny's lap for 45 minutes and totally won her over. She had never been an overly affectionate lady but I lost count of the times I heard her tell him she loved him!
How has your eldest son taken to becoming an older brother?
He loves it, he loves the sense of belonging, he loves it when I affirm that he came first and he was my first baby! He has an especially close relationship with his baby brother and cannot wait until he is old enough to play sport with him in the yard! He loves jumping on the trampoline with his sister everyday and they giggle and laugh and play sweet silly games.

Don't be fooled though, like any home, there is a fair deal of sibling rivalry that goes on around here and we do our best to teach all three to love each other well. I always remind them they are a gift to each other, just like you wouldn't trample on a present you were given for your birthday, you treat your siblings with care – they are a gift to you for your life journey.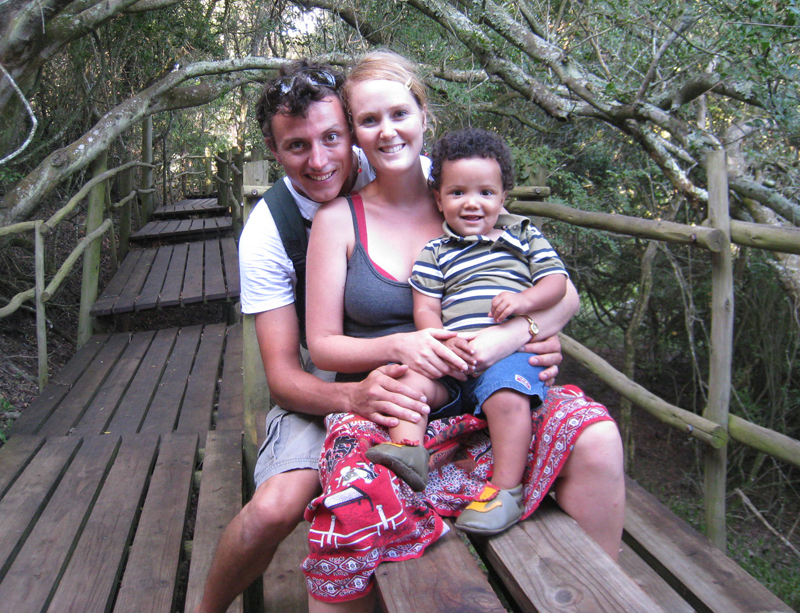 Jill says that looking back on photos of Shiraz's first year with them,
it is hard to find one where is face is not lit up in a smile!


Do you think that there are any misconceptions about adoption?
It certainly isn't something to do because the celebs are doing it it has to be a personal conviction and something you do for the good of the child, not to make yourself feel good (because some days you really wont feel good about yourself, like any parenting really!). Unfortunately in some South African communities Adoption is misunderstood and avoided due to cultural beliefs. This is something I feel we seriously need to address. It would be wonderful to see Adoption becoming the norm across the board, in all our diverse South African communities.
What would you say to families who are considering adoption?
Firstly I would say, YES-YES –YES Do it!!! As you can hear, I think adoption is a beautiful and privileged parenting experience, and something our nation needs to survive.
But what I will also say is inform yourself, read books, adoption blogs, talk to others who have adopted or contact me and I will happily meet with you and answer any questions in my capacity as a social worker, adoptive mom and advocate for adoption. I do also feel that Adoption is not for everyone, and one certainly shouldn't take on a child if you are not certain about it. That being said, I do also believe that most people can walk this road with the right guidance and support.
Recommended books:
The Primal Wound by Nancy Newton Verrier
Attaching in Adoption by Deborah D. Gray
And below is a Youtube video that is a favourite of mine: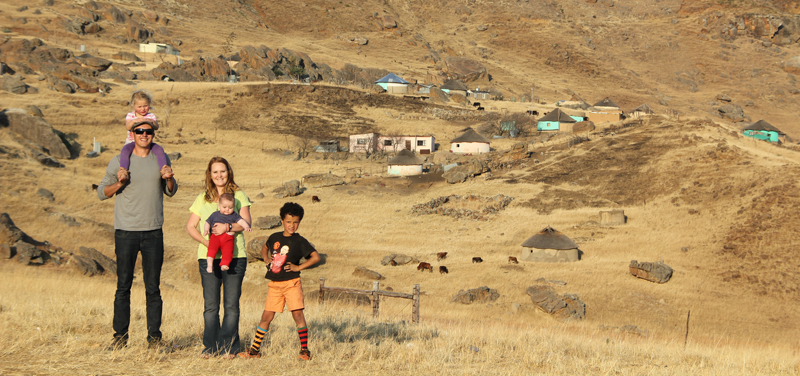 Share this:
Tweet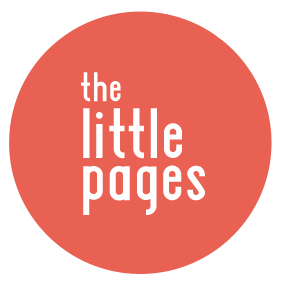 about the author
The Little Pages brings you local content for families in the Port Elizabeth area. We love getting to know interesting parents and business people in the city, bringing you interviews as well as our monthly Mom of the Month feature.

If you have some news that you think may be of interest to parents in our community, you are welcome to contact us and tell us more.
popular posts
We are super excited to share our first Mom of the Month feature with our readers. Kelly is a beautiful, inspiring mom who is full of joy and an...
While lying in my son's bed last night while he fell asleep, I began to think about my parenting journey thus far. A humbling experience to say...
Ilze is mom to six year old Ceri and five year old Trace who has Down Syndrome. This single, working mom says that her mothering journey has...