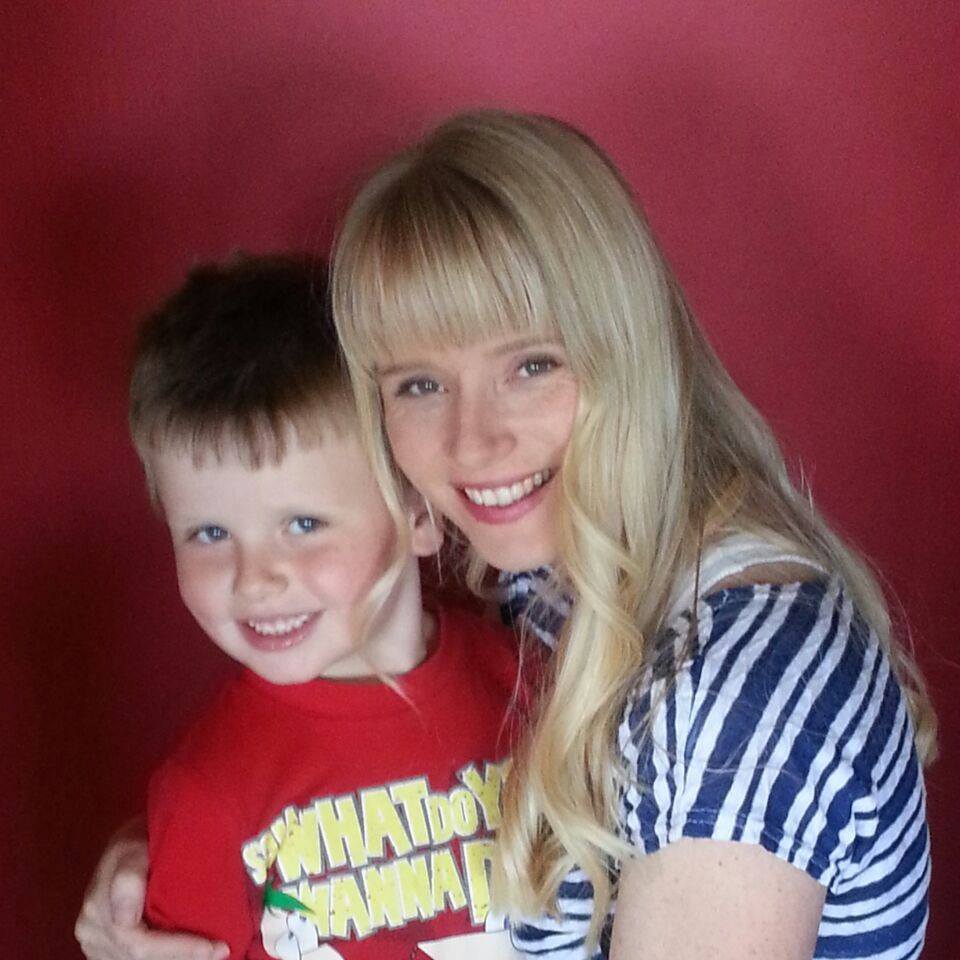 Briony Sparg is a radio DJ on Algoa FM, presenting a show on Saturdays and Sundays between 3pm and 7pm. This community-minded mom also assumes the role as events fundraiser at Aurora Special Care Centre, further putting her love of connecting with people into practice while making a difference. Aurora Care Centre is one of the non-profits listed on Children Matter - a directory of organisations and projects working with children in Port Elizabeth - brought to you by the Little Pages, you can view their profile here: http://www.thelittlepages.co.za/children/

Briony was born and raised in Port Elizabeth and says that radio was always something she loved very much, she recalls her early introduction to the industry, "My dad used to work for the then Radio Algoa, and he used to bring me into the studio to record station ID's and jingles from the age of about 8. AT 15 I co-hosted a show on Kingfisher FM called Yo-Teach with Tony Clarke. And then when I went to varsity, began working at CBFM (Now Bay FM)."

After studying for four years, she travelled for three years and enjoyed a spell of working at WBRU FM in Rhode Island in the United States. She eventually headed back home, and has been at Algoa FM nine years this year, she says, "I love being on air, connecting and meeting people that I chat to every weekend. I love the side-line work that comes with it, including voice-overs, mcing and appearances.".
Tell us a bit about your work at Aurora Care Centre and what lead you to become involved there?
Aurora was really the right place at the right time :) I went to sell some raffle tickets to people I knew there, as I was raising money for the Animal Welfare. When I was there, my colleague, Wendy Claydon, said that she had the perfect job for me. Half days as fundraiser for Aurora. Having volunteered there a few times before, I left there with a feeling of excitement and just knew it was the perfect job for me. – I literally fell into the job.
I am the events fundraiser for Aurora, and I work closely with Wendy Claydon who does the corporate fundraiser. A centre as special as Aurora costs R400 000.00 / month to run, with most families not even having money to put food on the table, let alone being able to look after and care for a disabled child, and sending them to a place like Aurora.
So my job is to raise money through events such as our golf day earlier this year, we have a big charity breakfast on the 5th of May and many more on the calendar. Including a fete on the 5th of September, and a tin collection on the 1st of August. Our big new project this year is the Rubber Duck race on the 14th of November.
Many children receive life-changing support and assistance through the services available at Aurora Care Centre, tell us a bit about this and what it is like to be part of an organisation that is involved daily in providing loving hands-on care to those who need it most?
Aurora means "new beginning" or "the dawn of a new day" and therefore offers new beginnings to children and adults entering this special care centre where they are treated with much love, concern and care.
The centre started in 1978 with 6 children and has grown enormously. WE have 40 children and adults in the residential side, which means 24 /7 care and we have 105 children and adults attending the stimulation centre.
Typical activities are hydrotherapy, physiotherapy, light therapy, wheel chair dancing, games and outings.
My favourite thing to do at Aurora is to bring visitors through the centre. Yes, it is very emotional when you first meet the children – as it's not something you see every day – however, you instantly fall in love with the children, and realize that they are in the best place they can possibly be.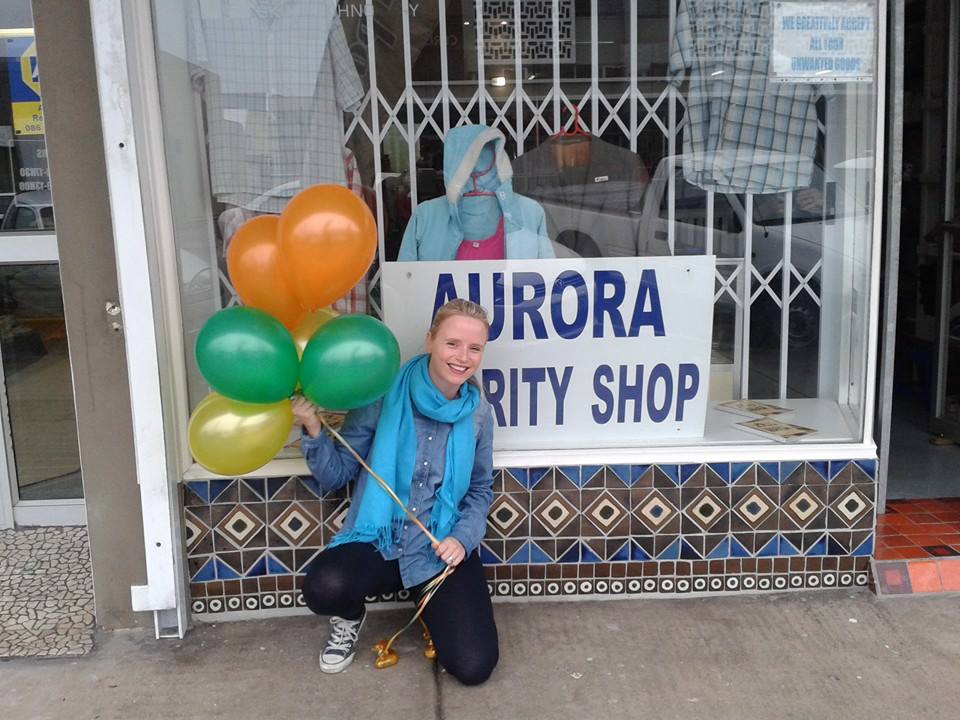 Briony is passionate about her role as events fundraiser for Aurora Special Care Centre


Aurora Care Centre is a non-profit organisation, how can parents in our city assist and get involved in making a difference?
There are so many ways parents can get involved. Firstly, by just supporting the events that we have – whether it be shaking a tin for an hour, buying a ticket to our breakfast or attending the fete. We welcome a monthly debit order, or a once off cash donation. We also always need donations in the form of toys and books. We have 2 charity shops as well, and are always in need of stock. We literally sell anything and everything. So if you have old clothing, books, toys, crockery, cutlery, white elephant – please do drop it off with us. Either at 52 Alan Drive, or Westbourne Road, close to the Keith Johns gallery.
You are a mom yourself, tell us a bit about your family?
I have 2 boys, 3 if you include my hubby :) Hayden is 5 years old and Gabriel just turned 3. They keep me busy and on my toes, but I couldn't be a prouder mom. Of course there are days when things just go pear shaped, but I always say to the kids that we are a team and we have to try and live each day like that. My favourite moments are when I see them playing together and sticking up for each other. Gabriel just adores his older brother, and as Gabriel is getting older and understanding a lot more – I see a lovely change of attitude from Hayden towards his younger brother.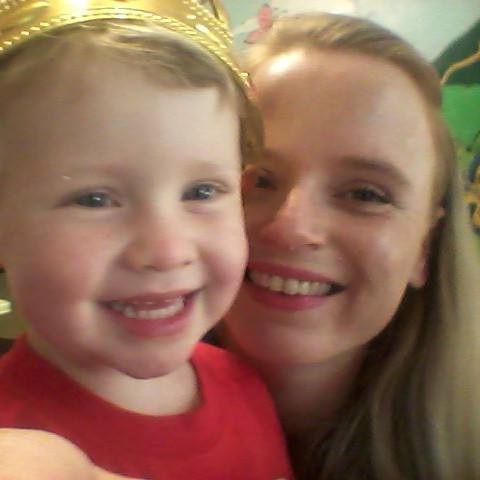 Mom of two little boys, Briony says that her favourite moments are watching them play together.


As a working mom who is also involved in the community, any tips for other busy moms juggling career and family?
I wish I had a magical piece of advice, then I would use it too!! It's really not easy, either way. I have done both, stay at home mom and working mom and they are both hectic. Pros and cons to both. Our situation right now lends itself to a degree of flexibility, when that fails I have to call in help from family or babysitters who are available.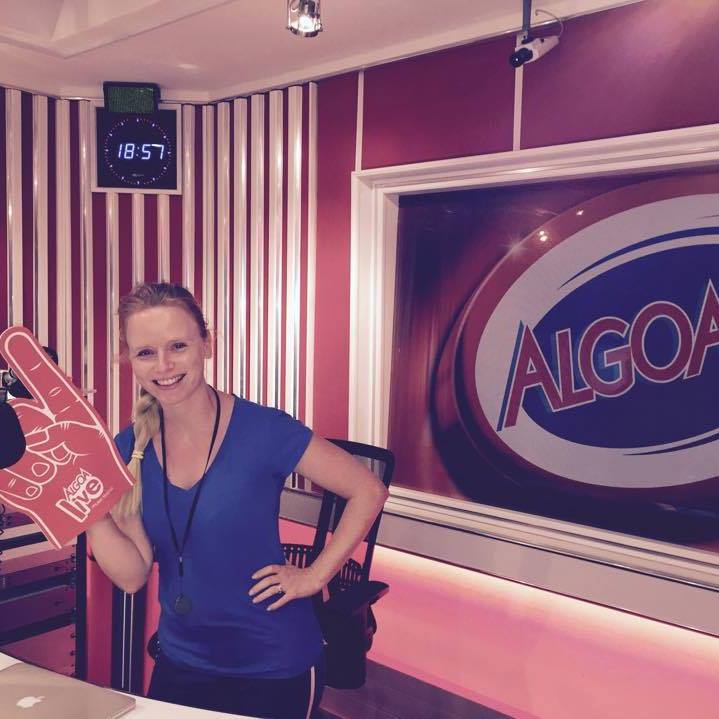 Briony says that she loves this city, which is evident in her work and active involvement in the community


What do you love about living in Port Elizabeth, and why did you choose to raise your family here?
After I studied I travelled quite a lot, and have been to many countries around the world and I always came back home. I love this city so much, and always knew that I would raise my own family here one day. My husband is also in travel and tourism, so we both share a love for this city.
The beaches are our number one love – we love bringing the kids to build sand castles, explore in the rock pools or just enjoy an ice-cream. And the best thing… it costs nothing.
I love the friendliness of the city, going to the local store and bumping into several people you know is always a bonus. I have also been overwhelmed by the city's generosity when there is a need to assist a family / animal in need.
How do you think the The Little Pages will be beneficial to the parents of Port Elizabeth?
I think it's great that everything a parent needs is available at one site, with the best interests of the family at heart. It will save time and hassle to be able to find everything in one space. It's a wonderful opportunity for ngo's to get some exposure as well, so all round a great idea :)
Share this:
Tweet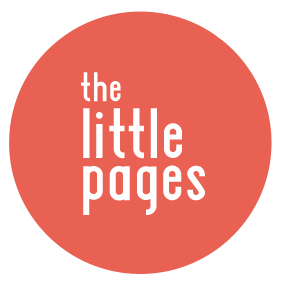 about the author
The Little Pages brings you local content for families in the Port Elizabeth area. We love getting to know interesting parents and business people in the city, bringing you interviews as well as our monthly Mom of the Month feature.

If you have some news that you think may be of interest to parents in our community, you are welcome to contact us and tell us more.
popular posts
We are super excited to share our first Mom of the Month feature with our readers. Kelly is a beautiful, inspiring mom who is full of joy and an...
While lying in my son's bed last night while he fell asleep, I began to think about my parenting journey thus far. A humbling experience to say...
Ilze is mom to six year old Ceri and five year old Trace who has Down Syndrome. This single, working mom says that her mothering journey has...