Our Madison Grace was born on the 8th of August 2013, at the gestation of 23 weeks and 5 days, weighing 595 grams and right on the very edge of viability. The laws of our country say that only 26 weeks gestation or 800 grams is viable, so it she had been born at a government hospital she would not have been saved. Dr Boden gave her a 50% chance of survival because she was born crying and pink, which is basically unheard of at that gestation – feisty and "declaring" herself from the very beginning!!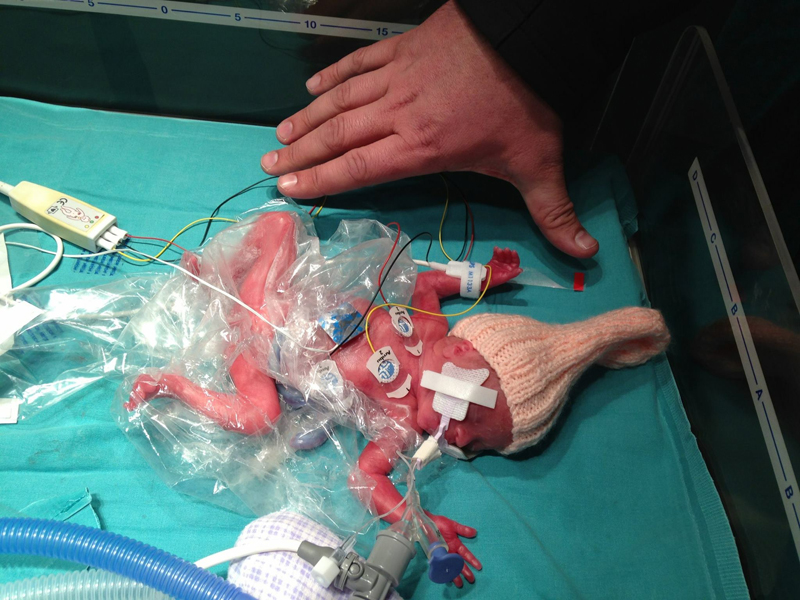 A few minutes after birth
Our first pregnancy, after months of fertility treatment, ended in a miscarriage at 20 weeks in 2007. Then after months of further fertility treatments, we welcomed our healthy, full-term son, Ethan in July of 2009. Naturally we were very hesitant to embark on the fertility journey again and we enjoyed life as a family with our darling boy until eventually, in 2012, we decided to try for another baby. Even more fertility treatments followed, until we fell pregnant with Madison in 2013.
When Madison was born, we were warned of all the complications that almost certainly arise from being born as a micro-preemie (term used for babies born before 28 weeks), as well as the risk of numerous disabilities due to her extreme prematurity and the treatments necessary in the early weeks to keep her alive. Naturally, this was all incredibly over-whelming and so much to take in while still being at her side and supporting her, as well as still providing care and assurance to our son, who was 4 at the time. We decided to trust God and the incredible Dr Greg Boden, and of course our strong little fighter who clung to life from the very beginning and refused to let go. She stole all of our hearts during those 4 months (116 days) in the Life St Georges NICU and proved all the statistics wrong. We went through 6 weeks on a ventilator, eye tests, hearing tests, blood tests, numerous very scary days where we thought we were going to lose her, as well as the happy milestones of breathing on her own for the first time and breastfeeding for the first time – a real emotional roller-coaster!!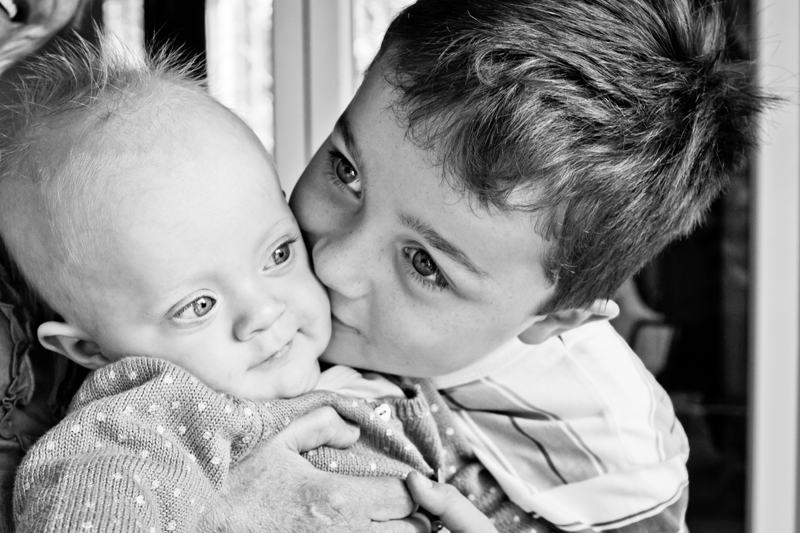 Madison with her brother at her first birthday party
On the 2nd of December 2013 we brought her home, weighing 2.220kgs, and the challenge began of monitoring feeding and development for any signs of problems. It was always difficult to get her to drink enough and keep track of how much she was taking, so I stopped breast-feeding and instead resorted to expressing and bottle-feeding for 13 months – a challenge all of its own!! We had regular visits with her physiotherapist, Diaan Jooste and paediatrician, Dr Boden, who were amazing in assisting her with building muscle strength and meeting milestones. There were many days of frustration and tears when it took her longer than her full-term counterparts to grasp a skill, but prayer, faith, an amazing pediatrician and VERY involved grandparents carried us all through.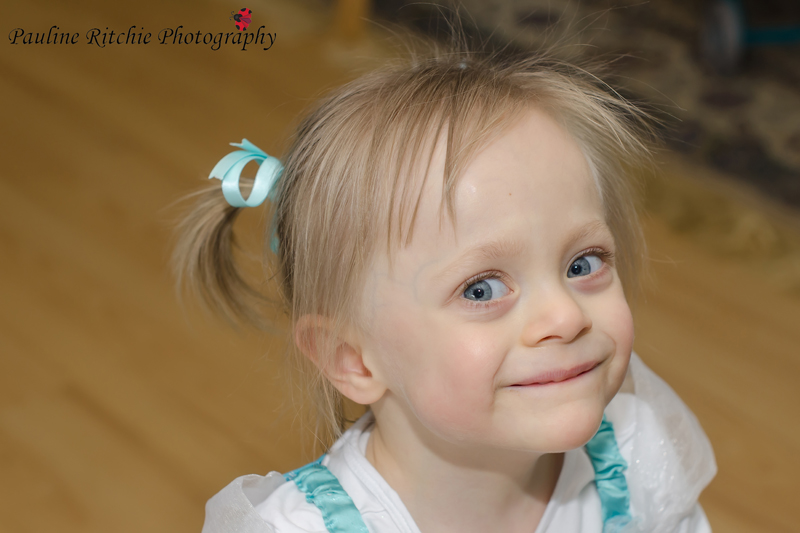 At her 3rd birthday party in August this year

Today, our very busy 3 year old is running all over, talking in sentences and is as bright as a button. She has definitely retained the strong will that helped her to live when she was born. The first 3 years we have struggled with keeping her healthy, as he lungs are still fragile and she gets ill easily but it is not half as bad as we feared and each winter it gets a little easier as she matures. Again, Dr Boden has been amazing with her care and pro-active treatment when she gets sick. At the moment we are working on encouraging finger foods, which is all related to muscle strength for chewing and swallowing, and will come right with time. She has been only slightly delayed delayed with her motor milestones, but always caught up with enough practice and time. Cognitively, she is right where she needs to be, in some areas even advanced according to her playgroup teachers. She amazes us every day with her enquiring mind, sassiness and absolute joy for life. As a family, we have a bond unlike any other – her brother adores her and we have an appreciation of just how blessed we are to have her in our lives.
Share this:
Tweet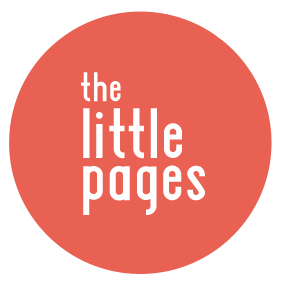 about the author
The Little Pages brings you local content for families in the Port Elizabeth area. We love getting to know interesting parents and business people in the city, bringing you interviews as well as our monthly Mom of the Month feature.

If you have some news that you think may be of interest to parents in our community, you are welcome to contact us and tell us more.
popular posts
We are super excited to share our first Mom of the Month feature with our readers. Kelly is a beautiful, inspiring mom who is full of joy and an...
While lying in my son's bed last night while he fell asleep, I began to think about my parenting journey thus far. A humbling experience to say...
Ilze is mom to six year old Ceri and five year old Trace who has Down Syndrome. This single, working mom says that her mothering journey has...