The Capstone School will open the doors of its new Heatherbank Farm campus in 2017. This will mark 20 years since the school's founder and principal, Jacqui Zeelie, first established Children's World Pre-Primary School in 1997.
NEW BEGINNINGS
As the school is growing and will now also be offering primary education, it is time for a new name as well as a relocation from its current premises in Walmer to the Heatherbank Farm. Over the years, Children's World has steadily built a strong reputation based on the excellence of its programmes and the character of its school community. Parents now look forward to the extended offerings that the Capstone School will provide and are excited about the possibilities of an integrated approach to learning alongside nature.

A REASON TO GROW
The decision to position the school as a provider of both pre-primary and primary education came as a response to ongoing requests from parents. The first cohort of primary pupils was enrolled in 2016. These learners will continue into Grade 2 at the Capstone School's new campus in 2017. This means that next year, the school will offer pre-primary phase (Grade 00 to Grade R) and foundation primary phase (Grade 1 to Grade 2). Jacqui says "We plan to grow by a new Grade 1 class every year, until we have the full complement of 7 Grades, with a maximum of 18 children per grade."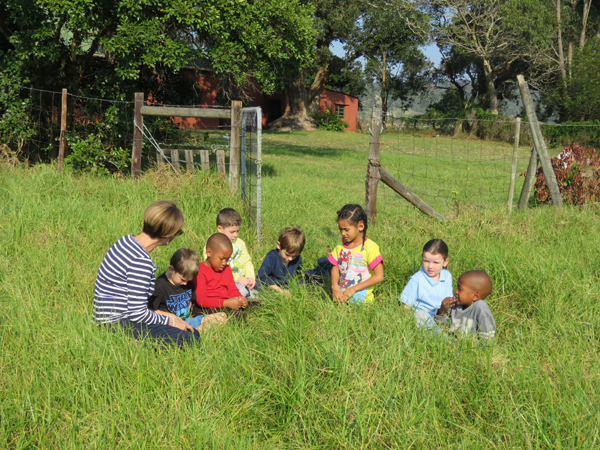 The school will be housed in the original homestead, nestled between giant fig trees and overlooking a pond.

NATURE AND LEARNING
The Capstone School's beautiful new campus is enhanced by the abundance of trees, open spaces and meadows where horses and cattle feed nearby. The beauty, history and traditions of Heatherbank Farm combine with the new to create a peaceful teaching-learning environment where pupils can grow their own vegetables and learning through the natural environment is made possible. The school will be housed in the original homestead, nestled between giant fig trees and overlooking a pond.
RECOGNISING THE INDIVIDUAL
The school's low student-teacher ratio will ensure that the individual needs of each child is recognised and nurtured. Jacqui speaks about the school's foundational values, "Our children, teachers and administrators share a bond of acceptance, respect and trust. Priority is given to the emotional needs and self-esteem of our children. We encourage children to work and play together in peaceful, caring groups. Our children learn how to be good friends."
Teaching at the school is anchored in a loving, Christian-centred approach and Jacqui emphasises that each family who enrolls in The Capstone School will receive dedicated attention from herself and her team from the child's first day in the pre-primary to graduation from the primary phase.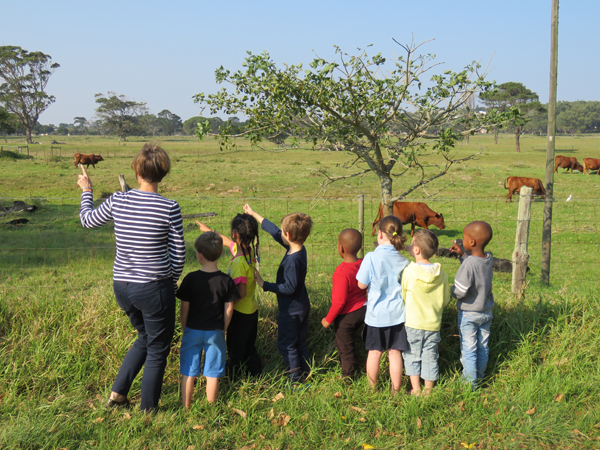 Within the Reggio Emilia approach, teachers create environments that invite children to undertake
extended exploration and problem solving

A REGGIO EMILIA INSPIRED APPROACH
The school follows the national curriculum with a Reggio Emilia inspired teaching philosophy - an innovative approach to early childhood education originating from Italy. Jacqui explains, "Each child is perceived as someone filled with potential, someone who is competent and capable of building their own theories. Within the Reggio Emilia approach, teachers create environments that invite children to undertake extended exploration and problem solving, often in small groups, where cooperation and debate mingle pleasurably."
Jacqui is clearly passionate about children and her approach to education is based on years of experience and insights into how children learn best. She refers to the discoveries of Maria Montessori in the early 1900's who found that learning is optimal when children have long uninterrupted blocks of work with lots of choices, "We have adopted her philosophy of an embedded classroom structure, with all the appropriate materials, for learning. This results in a detail driven, tactile learning space."

At the heart, Reggio Emilia is about believing that each child is unique and thus valuing the image of each child. Jacqui is serious about creating an environment where this ethos influences the everyday workings of teacher-learner interactions and says, "In all our endeavours, children are encouraged to observe, to question and to think deeply."

Parents who are inspired by the values and the unique approach to education that the Capstone School embodies will be pleased to know that enrolments for 2017 are now being considered.
Phone: 084 556 1711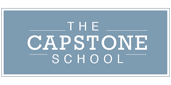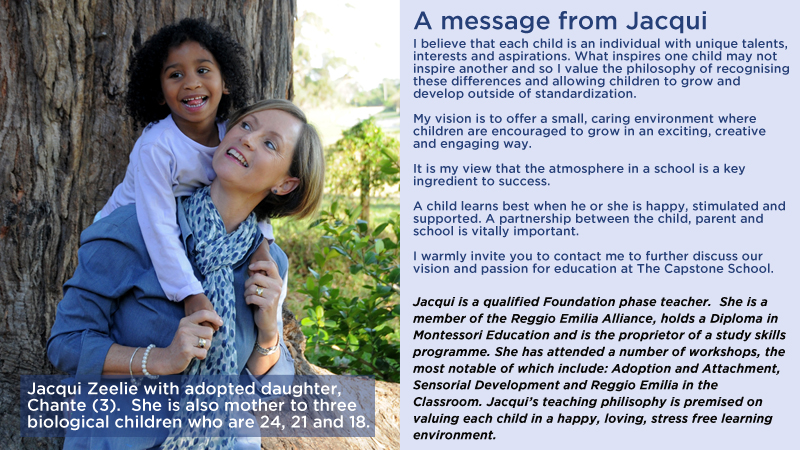 Share this:
Tweet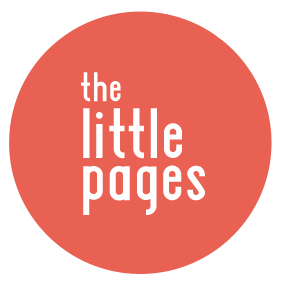 about the author
The Little Pages brings you local content for families in the Port Elizabeth area. We love getting to know interesting parents and business people in the city, bringing you interviews as well as our monthly Mom of the Month feature.

If you have some news that you think may be of interest to parents in our community, you are welcome to contact us and tell us more.
popular posts
We are super excited to share our first Mom of the Month feature with our readers. Kelly is a beautiful, inspiring mom who is full of joy and an...
While lying in my son's bed last night while he fell asleep, I began to think about my parenting journey thus far. A humbling experience to say...
Ilze is mom to six year old Ceri and five year old Trace who has Down Syndrome. This single, working mom says that her mothering journey has...