Five affordable outing ideas in Port Elizabeth for the winter holidays
Posted by The Little Pages - Jun 22, 2016
There is no good reason to stay indoors during the winter holidays. Our beautiful city has so much to offer young families when it comes to the outdoors, even during the colder months. Here is our list of outing ideas that children (and adults) of all ages will enjoy. And the best thing is, they are all either free or affordable!



1. SAMREC



The SA Marine Recreation and Education Centre (SAMREC) exists to rescue and rehabilitate sick and injured seabirds. Visitors are welcome and children can enjoy learning about marine conservation through sight, sound and touch. The resident penguins always put on a show in their custom-designed pool area which can be viewed from the Flying Penguin Cafe. Guided tours are available and the best time to visit is 2pm when you can catch the daily feed. The centre is also offering a holiday club from 28 - 30 June. Visit their Facebook page for more info: facebook.com/samrecpe - you can also find out details about penguin releases on the Facebook page - the public are invited to join in the fun as penguins that have been saved and nursed back to health are released back into the ocean.
COST: R20 for children, R30 for adults
OPENING TIMES: 9am - 4pm daily
LOCATION: Cape Recife Nature Reserve
PHONE: 041 583 1830
www.samrec.org.za
2. The Sacramento Trail


Our city abounds in beautiful beaches, and just because the weather is cooler, it does not mean we can't take advantage of them. The Sacramento trail provides children with all the space they need to exert some holiday energy. The whole family can enjoy the breathtaking views and be reminded of how wonderful it is to live in a coastal city. The trail can be as long or short as you need it to be and is suitable for small children. Dogs are welcome.

LOCATION: Entrance at the end of the Schoenies Village


3. The SAAF Museum


The SAAF Museum houses artifacts reflecting a richly diverse history of South African Air Force aircraft, the people and the wars. Children will delight in exploring the hangars full of aircraft and other memorabilia - and there is opportunity to climb into the cockpit of a real wartime plane. The grounds are spacious and there are picnic facilities available.
COST: Donations welcome
OPENING TIME: Tues - Thurs 8am - 3pm,
Saturdays 9am - 3pm, Sundays 10am - 4pm
LOCATION: Forest Hill Drive, Southdene (Southern side of the airport)
PHONE: 041 505 1295


5. Londt Park Mini Trains


A delightful event for toddlers and small children which takes place on the first Sunday of every month. Parents and children wait for their train at the mini station and enjoy a ride through the grounds - under a bridge, over a tunnel, waving at friends and family as they pass by. A fun day out for all. Picnic facilities available and kiosk on site.
COST: R8 per ride
OPENING TIMES: 10am - 2pm, first Sunday of the month
LOCATION: Stella Londt Drive, Sunridge Park
PHONE: 041 582 2575
4. Lake Farm Centre


The Lake Farm Centre is situated along the scenic Lakeside Road off Kragga Kamma. A drive out to the centre is a great way to get the children out of the city and into the local countryside to enjoy some fresh air and open spaces. The Coffee Shop and Craft Centre provide much-needed fundraising for the centre which is home to 90 intellectually disabled adults. Browse the crafts on offer and enjoy a well-priced beverage and cake (baked on site) while taking in the rural setting. There is also a second-hand book shop and a charity shop.
OPENING TIMES: Saturdays and Sundays only, 10am - 12:30pm
LOCATION: Lakeside Road, Theescombe
www.lakefarm.org.za
Share this:
Tweet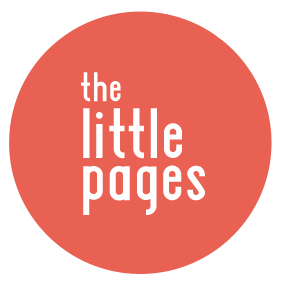 about the author
The Little Pages brings you local content for families in the Port Elizabeth area. We love getting to know interesting parents and business people in the city, bringing you interviews as well as our monthly Mom of the Month feature.

If you have some news that you think may be of interest to parents in our community, you are welcome to contact us and tell us more.
popular posts
We are super excited to share our first Mom of the Month feature with our readers. Kelly is a beautiful, inspiring mom who is full of joy and an...
While lying in my son's bed last night while he fell asleep, I began to think about my parenting journey thus far. A humbling experience to say...
Ilze is mom to six year old Ceri and five year old Trace who has Down Syndrome. This single, working mom says that her mothering journey has...