Linda Le Roux is a busy working mom to two boys. She is passionate about her work as an advocate, working for the national prosecuting authority as case manager of the Thuthuzela Care Centre - a one stop care centre for rape survivors. Linda says that it is her desire that all of her complainants know that they are important and that they still have a future. We felt that someone so outward-focussed as Linda could benefit from some pampering, and she told us that she really looked forward to the makeover as she never has time to do her hair and feels that she knows nothing about makeup. Linda spent a very pleasant morning at Hair and Beauty in the Sunridge Village Shopping Centre and went away feeling radiant.

This is what Linda had to say in response to her makeover:
"From the moment I walked into the salon I felt welcome, as if I had been there before and everyone knew me – everyone is so friendly and the service was fantastic. Really professional and great at what they do. From my tea and koekie treat, to the lovely massage and wash - I felt really lucky and special while the treatments were taking place. The salon is really beautiful and the products really feel special – it's a one stop shop for all of your beauty needs, so worthwhile.
Although we did not go all out and outragous with my new look, I felt beautiful and everyone has been giving me so many complements! This is just the change I needed! Thank you for this opportunity."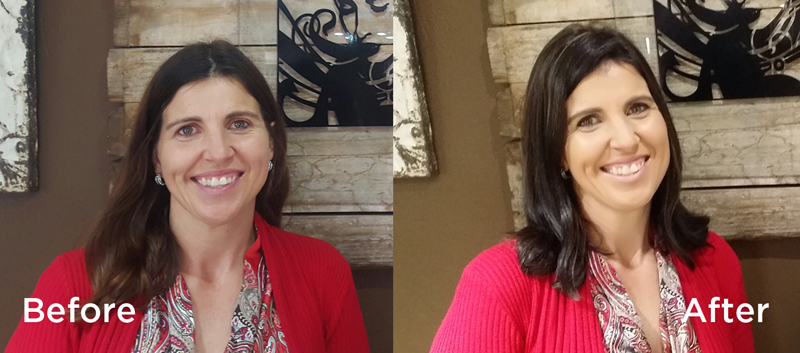 The Cut and Colour was done by Karin Botha:
"Linda is an intelligent, busy mom and professional woman with a huge heart for helping others. My approach to her makeover was to consider her lifestyle, so what we went for was easy to maintain but still elegant.
COLOUR: a deep chocolate brown with golden violet to break the colour slightly, we used colour from the Davines product range.
CUT: it needed to suit her busy lifestyle and as she enjoys exercise, I went for a one length cut but a little longer in the front.
The colour immediately brought out her beautiful skin and eye colour."

Makeup was by Monique de Vall:
"Linda has a busy lifestyle and does not like to wear a lot of makeup so I kept it simple and elegant. For her eyes: a range of matt brown shades with a blue undertone to emphasise her beautiful green/brown eyes. I used Kryolan foundation with a soft pink brown shade of blusher to accentuate her cheekbones."

The HAIR & BEAUTY HAIR SALON is situated at 29b Kragga Kamma Rd, Framesby, with a second branch across the road at the Sunridge Village Shopping Centre. They are a fabulous team of stylists and beauticians that are focused on treating each and every client like royalty and are exclusive stockists of Davines, GHD, Olaplex and Brazillian Cacao products.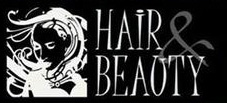 Kragga Kamma Branch: 041 360 1666 | 084 499 9436
The Village: 041 360 1199 | 076 201 19281

Email: kbotha8@gmail.com

A big thank you from the Little Pages team to Hair & Beauty for helping out with this makeover and for going the extra mile to ensure that Linda truly felt pampered.
Share this:
Tweet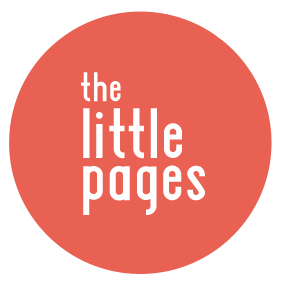 about the author
The Little Pages brings you local content for families in the Port Elizabeth area. We love getting to know interesting parents and business people in the city, bringing you interviews as well as our monthly Mom of the Month feature.

If you have some news that you think may be of interest to parents in our community, you are welcome to contact us and tell us more.
popular posts
We are super excited to share our first Mom of the Month feature with our readers. Kelly is a beautiful, inspiring mom who is full of joy and an...
While lying in my son's bed last night while he fell asleep, I began to think about my parenting journey thus far. A humbling experience to say...
Ilze is mom to six year old Ceri and five year old Trace who has Down Syndrome. This single, working mom says that her mothering journey has...