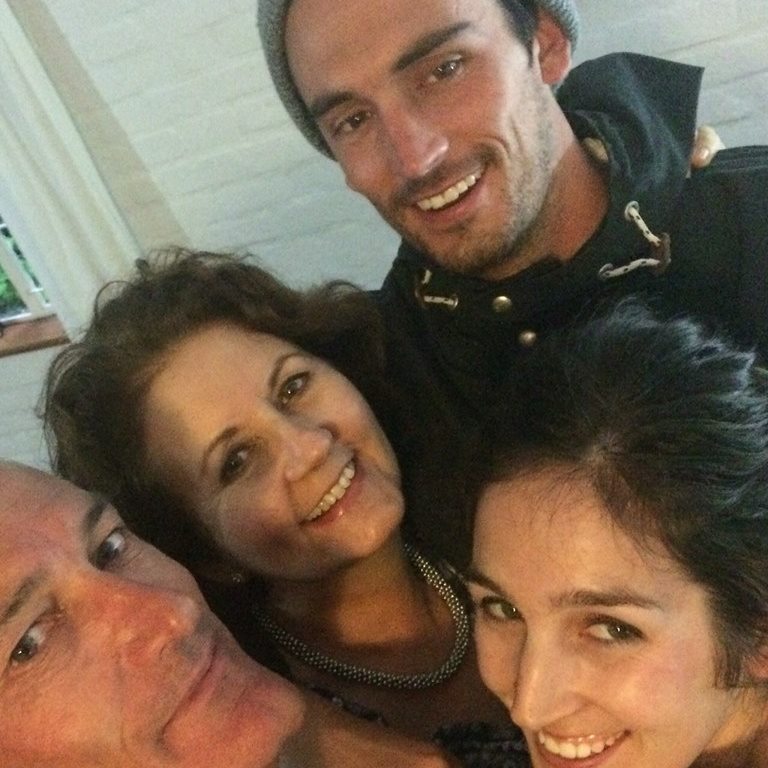 Sharon Rother is a well-known and much-loved speech and drama teacher who has been offering drama lessons to budding young actors and actresses in our city for many years. The Rother Swain Drama Studio was started along with Linda Louise Swain in 1991.
How has working with children inside your profession impacted you over the years?
It is never boring working with children. They are so open and honest and I love the fact that they are so open about how they feel. There is no mask - no filter. They make me laugh so much and for that I am forever grateful.
What made you choose to do what you do?
I had a Speech and Drama teacher at school (Holy Rosary Convent) in Grade 1 and I loved her and Ioved the subject. I was an extremely shy child and felt that I found a place to express myself in a safe environment. I decided that I wanted to teach this subject and never changed my mind. So, yes, I decided on my career at the age of 6, and have always felt truly blessed that I found this out at such a young age.
How old are your youngest pupils?
Grade 1 (7/8 years old)
What benefits do you think being part of a drama class from a young age can have on a child?
Drama is fun and the greatest thing is that children don't really realise that they are learning because they have so much fun. There are rules so it is definitely not "wild, unsupervised" fun. Learners have to work in groups at times. They get to express their feelings and through dramatisation, they are able to experience different characters. This means that they get to experience what it feels like to be both sides of a lifelike scenario e.g. the bully or the bullied. They are communicating with one another and an audience.

We play games to build self confidence, concentration skills and communication skills. They learn about the communication process which is SO IMPORTANT, as 75% of what we say, is not WHAT we say, but HOW we communicate it through our tone and our body language. They develop skills of empathy, confidence - the list goes on. I always say that it is no good having an intelligent mind if you are unable to communicate your thoughts. The life skills are immeasurable. They are also encouraged to have an opinion and are encouraged to express it.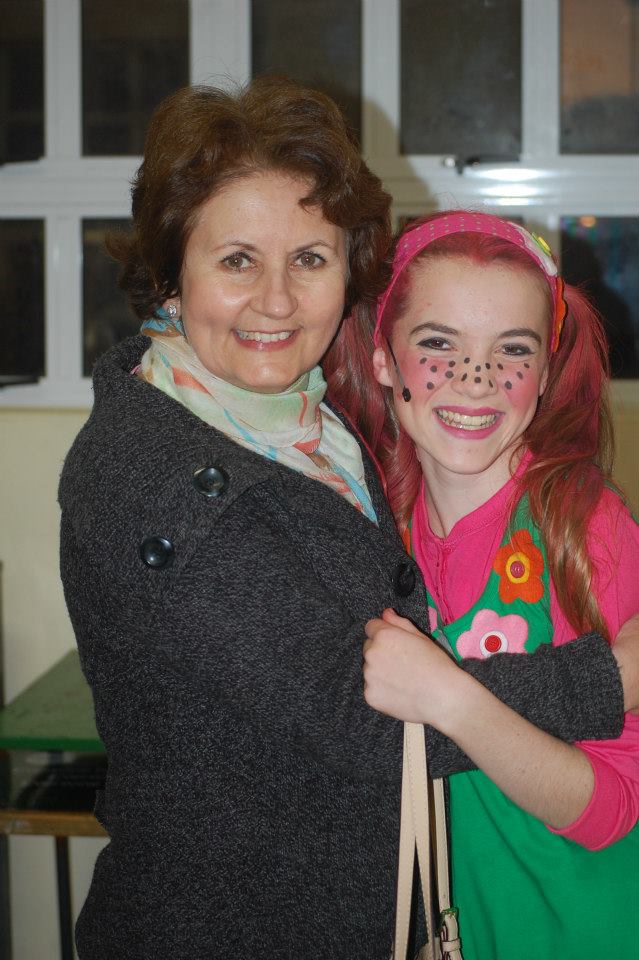 Sharon with one of her pupils. She says that children
get to learn all about the communication process through
taking part in drama, which is important as they develop
skills like empathy, as well as build confidence.


How can parents help develop their children's creativity and imagination and why is this important?
I think parents need to spend time reading to their children. Discuss the pictures in the book. Let them describe what they see. Don't rush through this precious process. They are beginning to communicate. LISTEN to them. Look at them, engage with them when they describe something. Make them feel that they are important. Buy them toys that encourage creativity - make puppets, build tents in the lounge and pretend to be camping! Children love these things. I am finding that children are missing out so much nowadays in the age of technology, and when they enter the drama room, they love the freedom to create interesting spaces for their plays by using the rostra blocks and fabric and costumes I have in the studio.
Do you have children of your own?
I have two children. A son Andrew, who is 26 and a daughter Kelly Jade who is 24. Andrew has a Business and Entrepreneurship qualification and is a Yacht Master currently traveling the world on an amazing super yacht and having amazing adventures. He is a keen surfer like his Dad, and has always enjoyed an active lifestyle. He did drama with me throughout junior school though. Kelly also did drama in junior school and holds a BFA Degree from Boston University and is a Costume Designer in Cape Town. She freelances and works in the film industry.
As a mother of grown-up children, do you have any wisdom to impart to mothers just starting out on the journey?
I had a very interesting experience last year. I was cleaning out a cupboard and found a suitcase of drawings and paintings from pre-school and junior primary days, and several of Andrew's pictures were of boats. Kelly's drawings were mainly of exotic costumes with fine detail. I almost gasped out loudly! They are who they are - so let them be themselves and who they are meant to be. Do not impose your ideas of who you want them to be onto them. It goes so quickly, so treasure every moment as cliched as that may sound.

Always keep those channels of communication open and be strong. Be consistent and be a parent - they need to look up to you. Times do get tough and there are moments that will make you want to tear your hair out, but it will all be worth it. You need those challenges and those hard times to grow as a parent, and they need to grow too. Lead by example! I am really proud of my two young adults and the people they have become. You will never stop worrying about them. Right now my son is mid-way between a Caribbean Island and the Dominican Republic - and all I can do is pray and have faith that all will be well.
What do you love about Port Elizabeth and why did you choose to raise your family here?
Port Elizabeth is a city with a relaxed atmosphere, brilliant beaches, and excellent schools. Less time is spent in traffic, so there is more time for quality family time. The weather is moderate and so it is probably one of the greatest places to grow up! We never felt the need to move as we have a very supportive family here and it was important to us that our children grew up around their grandparents. They are lucky to have three of the four grandparents alive today and enjoy a very special relationship with each one. Their grandparents have played a very active role in their upbringing and this allowed me to have the balance between home and career.
Share this:
Tweet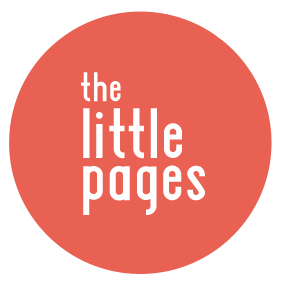 about the author
The Little Pages brings you local content for families in the Port Elizabeth area. We love getting to know interesting parents and business people in the city, bringing you interviews as well as our monthly Mom of the Month feature.

If you have some news that you think may be of interest to parents in our community, you are welcome to contact us and tell us more.
popular posts
We are super excited to share our first Mom of the Month feature with our readers. Kelly is a beautiful, inspiring mom who is full of joy and an...
While lying in my son's bed last night while he fell asleep, I began to think about my parenting journey thus far. A humbling experience to say...
Ilze is mom to six year old Ceri and five year old Trace who has Down Syndrome. This single, working mom says that her mothering journey has...