Kids Emporium opened their first store in Port Elizabeth at Baywest Mall in October. The nationwide chain of children's boutiques stock a carefully selected product range including children's clothing, furniture, decor, toys, accessories and maternity wear.
With the opening of the store at Baywest, the number of branches nationwide has reached 26 - clearly an indication of the brand's popularity and ability to meet the needs of parents across the country.

A Passionate Driving Force
Founder, Lauren de Swardt, chatted to the Little Pages about her inspiration for the brand and how she acted on an idea 13 years ago. She was pregnant with her daughter at the time and became aware of a huge gap in the baby industry in South Africa. As she had developed her own furniture brand, she was meeting other mompreneurs with incredible products but no platform to showcase them. She decided to bring these like minded brands together and within six months Kids Emporium was born.
Kids Emporium founder, Lauren de Swardt. She first developed
the concept for the brand at the age of 22.

What has been the key to the success of the brand?
Hard work and determination. When I first developed the KE concept at the age of 22, not many people had faith in my idea or the implementation of it. It took many years of hard work and tons of perseverance to keep believing in our brand and to know that we would get there. We have maintained our forward thinking attitude and continued to be approachable ensuring we are often the first port of call for many new suppliers and initiatives in the children's industry. We have built a brand of strength and integrity and we proudly wear the KE hat.
What can Port Elizabeth shoppers expect from the newly opened store in Baywest?
Kids Emporium has already entrenched itself in the South African market place, however we believe we are experts in our industry. We believe our brand stretches beyond products, we encourage our stores to ensure consumers receive the KE experience with a world of parenting knowledge backed by good old fashioned service. We want our brand to be accessible in South Africa and eventually migrate internationally where we can put the rest of the market in touch with affordable, innovative local product lines. We have selected a franchisee who is highly enthused by the Kids Emporium brand and believe Charlene will offer each and every customer a phenomenal service and access to the latest innovation.

As a successful business woman, how do you manage to balance both work and family?
Being a working mom is the only way I know, hence it has never really been a challenge for me. I have become a true expert of time management. I keep a very strict diary, my life is very organised and I simply opt to play smart. I ensure that I keep things balanced and surround myself with a support structure that works for both my business and my family. There are times when it is a juggling act hence it is important to constantly be on top of everything from my business to upcoming birthdays and school events. I have also learnt it is important to take time for me as it is easy to get caught up in trying to be super woman.

A LOVE FOR THE BRAND
The Port Elizabeth store owner, Charlene Bower, says she fell in love with the brand shortly after her sister-in-law fell pregnant early in 2013.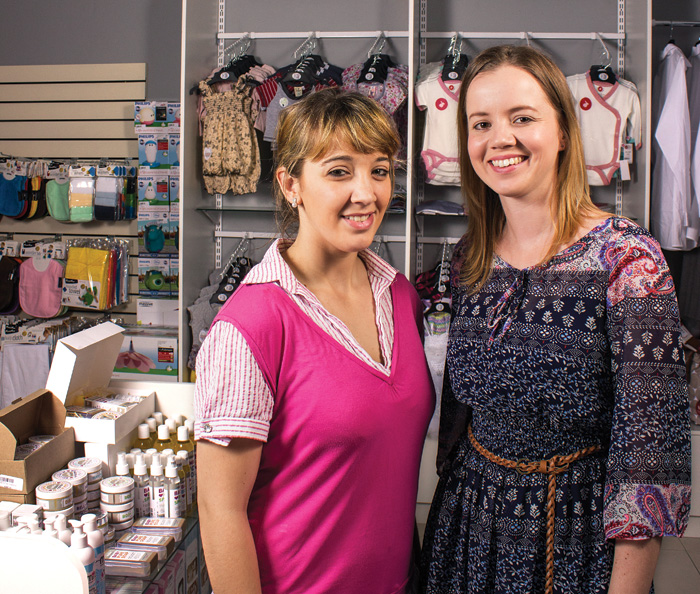 Baywest store owner, Charlene Bower (right) with assitant, Anika de Jager.
Charlene says that the first time she visited a Kids Emporium store in Cape Town
she was blown away by the level of service and variety of innovative and
practical products.


What attracted you to the KE brand?
I stumbled across one of the Kids Emporium stores in Cape Town while searching for that special gift that I was unable to find in any other baby store that I visited. The service of the store immediately blew me away and the variety of practical and innovative products that I never knew existed captured my attention. It was the entire experience of the store that attracted me to the brand.

How was the opening weekend of your Baywest store in October?
Opening weekend went great. Kids Emporium has been well received by the Baywest Mall shoppers. The response from the shoppers has been very positive. Most saying – "Finally you are here, we have been waiting for a Kids Emporium Store in Port Elizabeth for ages."

What can Port Elizabeth Shoppers expect from your store?
Friendly and courteous customer service with the support of a trusted brand.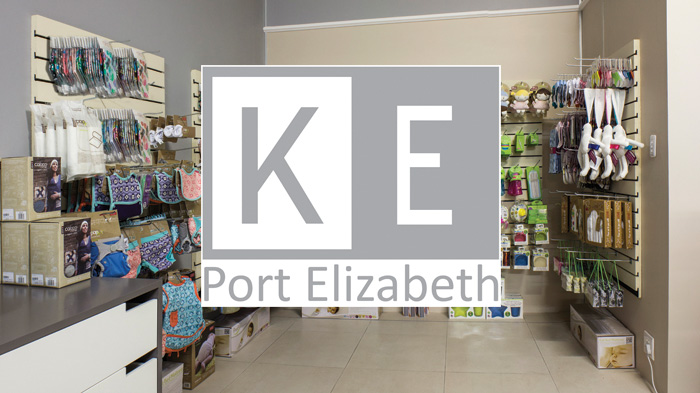 Share this:
Tweet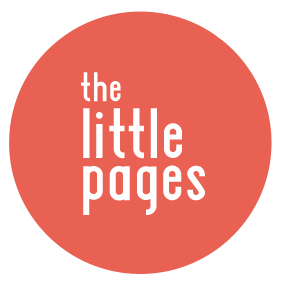 about the author
The Little Pages brings you local content for families in the Port Elizabeth area. We love getting to know interesting parents and business people in the city, bringing you interviews as well as our monthly Mom of the Month feature.

If you have some news that you think may be of interest to parents in our community, you are welcome to contact us and tell us more.
popular posts
We are super excited to share our first Mom of the Month feature with our readers. Kelly is a beautiful, inspiring mom who is full of joy and an...
While lying in my son's bed last night while he fell asleep, I began to think about my parenting journey thus far. A humbling experience to say...
Ilze is mom to six year old Ceri and five year old Trace who has Down Syndrome. This single, working mom says that her mothering journey has...