A Port Elizabeth brand offering clothes for shapely ladies and maternity wear
Posted by The Little Pages - Dec 1, 2015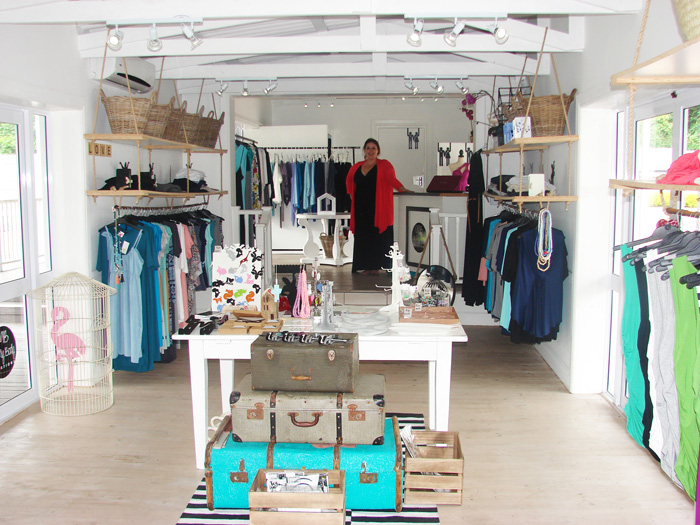 Love My Body Creations is the product of the owner, Stacey Beadon, going through a tough time due to personal tragedy, in which she says she lost sight of all the beautiful things in life. Coming up with the LMB brand inspired her to love the shape that she is in. She wanted to create a brand in which ladies love their bodies as they are and dress appropriately for their shape at all phases in life.

It is alwasy inspiring to hear about how someone has followed a dream that they have in their heart. We chatted to Stacey to find out more about how Love My Body Creations came to be and what her plans for the future are.

How did you go about setting up your business and taking the leap to follow your dream?
It started with a two year plan, which got fast tracked to a two month plan. The original plan was to start manufacturing at my home studio, but when my current premises became available, it was too good of an offer to decline. I opened my doors in October 2014 and instead of starting the manufacturing straight away, I decided to work on developing a solid client base and to retail other leading South African brands to see what the market was doing. Faith, love and support from my family and friends helped me make this dream a reality.
What does your store offer, and what experience do you want women to go away with after a visit to your store?
I love the fact that a group of women can walk into my store with different body shapes/sizes and they can all find something to wear at LMB. Clothing at LMB is affordable and the contemporary styles will last you through all the seasons of a year.
Tell us a bit about any unique ranges that you stock?
My store stocks affordable, beautifully made clothing for shapely ladies and moms-to-be; the range includes brands such as Cherry Melon, Meoli Maternity and New Rain. Most of the ranges are maternity, but the styles flatter both moms-to-be and more shapely ladies. I always point out to the pregnant ladies that clothing for maternity does not have to be a once off buy, as the clothing will look great even after their baby has arrived. In addition to buying items, we also offer alterations to clothing bought in store.
For fuller figured ladies we offer clothing that fits comfortably, looks beautiful and that is completely versatile. Our popular items are the one-size-fits-all tops, as anyone can wear these and look good – they enhance any body type and shape!
What has the response from women been like since opening your store?
Women that have come into the store love the LMB brand. I am continuously meeting new customers and have built up a positive reputation with my regulars many of whom become repeat clients which I love. I have had women come in from all over the Eastern Cape who have heard about LMB and it is really so humbling to have such great support for LMB.
Any plans for the future that you would like to share?
There are plans for an online LMB shop to reach a wider market. My goal is to continuously grow and keep supplying ladies with beautiful outfits, so in future there is potential for another branch of LMB expanding into a different city. Watch this space!
Any words from you to shapely women, especially in regards to how to go about dressing and feeling their best?
Clothing should make a person feel beautiful. If it is not making a woman feel comfortable and confident then the fit or style is probably incorrect. In my opinion, basics always work best. You don't have to spend a fortune to look good. Invest in a few multifunctional basics that can be accessorised or used to enhance any look. MOST IMPORTANTLY LOVE YOUR BODY!

Love My Body Creations is situated at 276 Main Road Walmer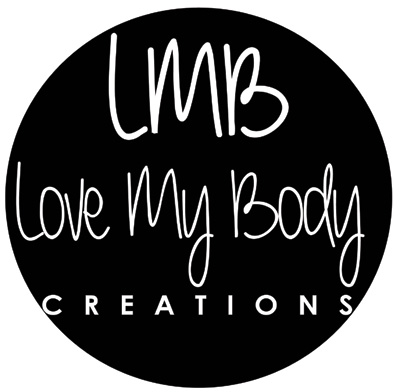 Share this:
Tweet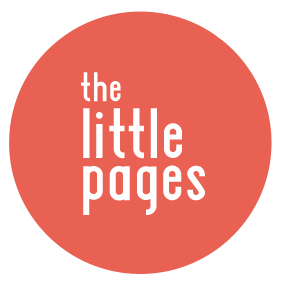 about the author
The Little Pages brings you local content for families in the Port Elizabeth area. We love getting to know interesting parents and business people in the city, bringing you interviews as well as our monthly Mom of the Month feature.

If you have some news that you think may be of interest to parents in our community, you are welcome to contact us and tell us more.
popular posts
We are super excited to share our first Mom of the Month feature with our readers. Kelly is a beautiful, inspiring mom who is full of joy and an...
While lying in my son's bed last night while he fell asleep, I began to think about my parenting journey thus far. A humbling experience to say...
Ilze is mom to six year old Ceri and five year old Trace who has Down Syndrome. This single, working mom says that her mothering journey has...