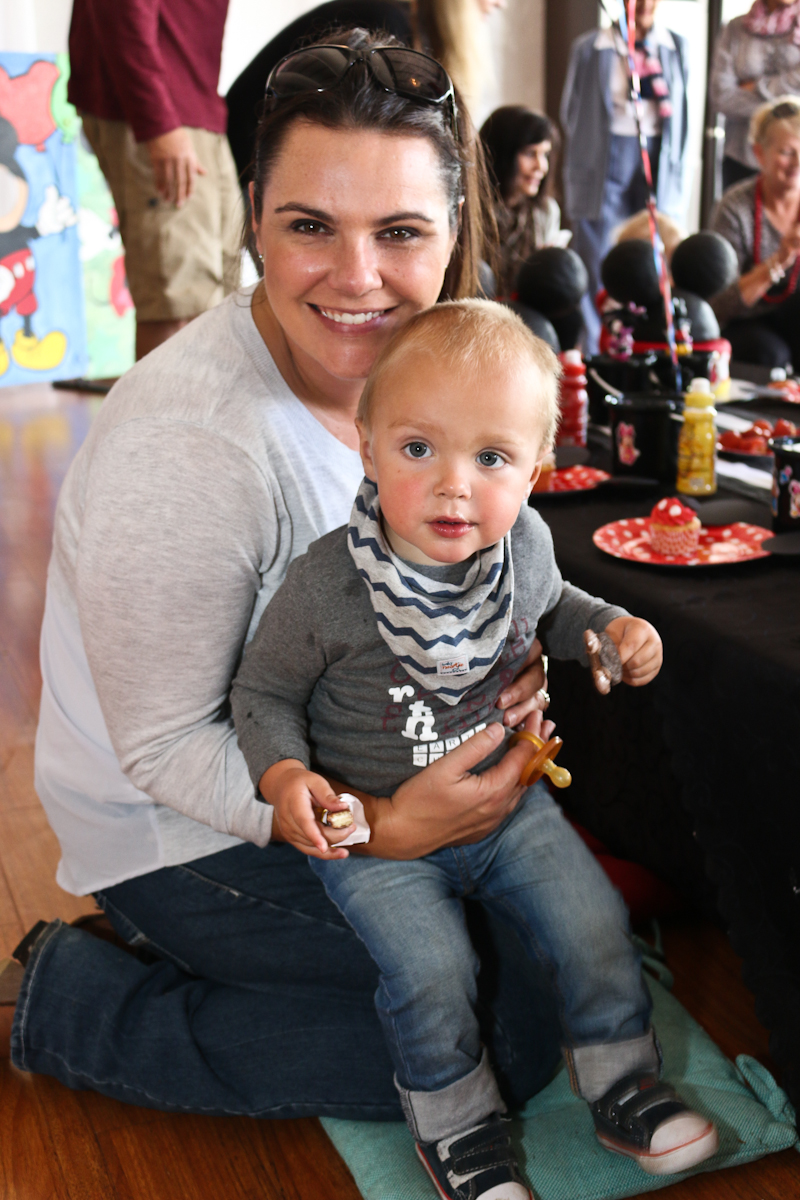 If you have attended a wedding (or been married yourself) at the beautiful Slipperfields wedding venue just outside Port Elizabeth, you may have met the lovely and industrious Jana Rademeyer. Jana is a the kind of woman who gets married and then decides to turn the newly converted wedding venue on her family farm into a business, and then has her first child and decides to open her own baby boutique to offer parents the kind of products she herself went looking for when becoming a new mom.

We chatted to Jana about juggling work and parenting, and her passion for introducing quality, local baby (and mommy) ranges to the Port Elizabeth market.
What led you to open the Nesting Place, what is the vision behind it?
When I Fell pregnant with our son RJ , I researched travelling systems extensively . I read many medical journals on child interaction and connection from birth . I knew that RJ would have to travel quite a bit with me as we live outside Port Elizabeth and my business is of such a nature that I needed to go into town virtually daily. Thus He would subsequently have to spent some time on the road with me every day and in his stroller.

I came across the STOKKE brand and immediately fell in love with the design but even more so their philosophy of "connection" between parent and child. All the Strollers and furniture are designed with "connection" and interaction in mind. STOKKE wasn't available in PE and I had to travel to Cape Town to purchase a stroller and carseat for RJ. He was about 3 months old when I decided that it was time to expose Port Elizabethans to STOKKE and some of the other products I encountered through my journey of becoming and being a mom .
Other than the STOKKE Brand, all our products are proudly South African.
How has the response from moms in the community been?
Response has been varied , because we are a high end boutique are products focus is quality and not quantity, parents are often put off by price tags. Nothing we stock is mass produced or from China, as most Baby retails stores would sell, thus our Strollers are a bit more expensive than the average and our clothing too. On the other end, so many moms and grannies enter our shop proclaim they have been waiting forever for such a shop .
You obviously connect with a lot of moms doing what you do, what do you find to be the thing that moms are looking for most?
I think often as mom you buy blindly and you are so overwhelmed by choice that you actually purchase unnecessary products, we try and steer our clients into the right direction and expose them to products that are useful and client specific. I try to be in the shop every Tuesday, Wednesday and Thursday to make sure I can also answer any questions moms have . But Maria is in the shop full time and being a mom herself she is a fantastic source of knowledge and help.
You are a mom yourself, tell us a bit about your son?
RJ has just turned two, and he is such a lovely boy, so happy and he has huge personality and doesn't sit still for a second. I think like myself he is immensely sociable. I hope that he one day will have is dad's athletic abilities, maths brain and my hairline. RJ's dad and I are both olive skinned with dark hair and dark eyes, but RJ has head of blonde hair and enormous blue eyes, he is a beaut!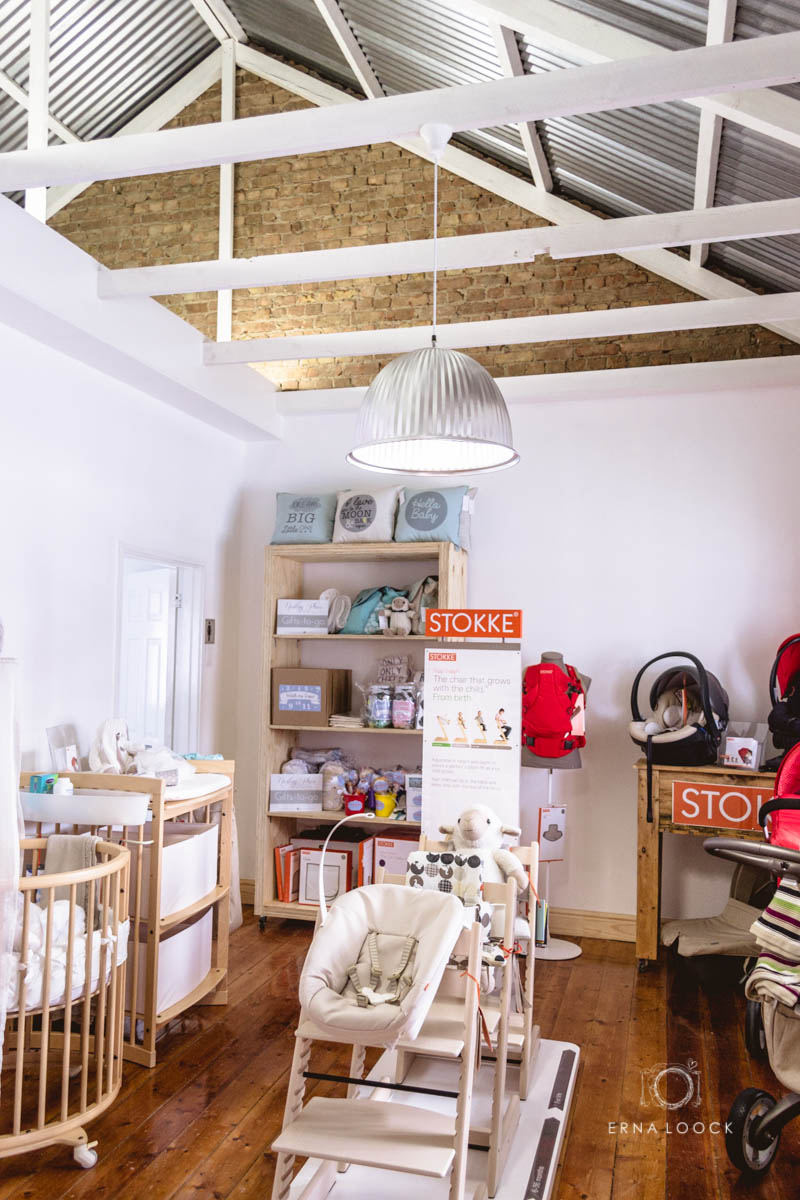 The Nesting Place is a niche baby mommy and accessories boutique situated in Richmond Hill


What has been you biggest lesson since becoming a mom?
Everything changes but for the better, I would walk through fire for my son, I can cope with very little sleep and being a mom is the most fulfilling job on earth!
You also have another business, Slipperfields Country Estate, how do you juggle being a mom and a business woman?
Hahaha, as most moms feel about motherhood and life (let a alone business), I often feel like I am not juggling everything, but luckily I have a good support system, I delegate fairly easily and I don't take life too seriously. I often (actually always) feel guilty when I am not with RJ and I am working, but I am doing it to leave a legacy behind for him one day; so when I do drop the ball, I cry for minutes and then pick up where a left off.
What do you love about Port Elizabeth and why did you choose to raise your family here?
I lived in the States for about a year and in Spain for 3 years. There is no place like PE , not big enough to really be called a city and not small enough to be called a town , we are very blessed to live in place where everything is 10 minutes away and the pace of life isn't to hectic.
We have good schools in PE , fantastic wildlife reserves around our town , the beach and we after all the friendly city
Any encouraging words for other moms thinking of starting their own businesses?
Don't give up. Most days are tough especially the first two years, I think having your own business is like having a child you need to attend to constantly in the beginning, mould it, cherish it .
And lastly, how do you think the The Little Pages will be beneficial to the parents of Port Elizabeth?
I think it's the exact portal we need, a one stop site for for parents who want be in the loop and looking for inspiration on children activities… Wish I thought of the idea.
Share this:
Tweet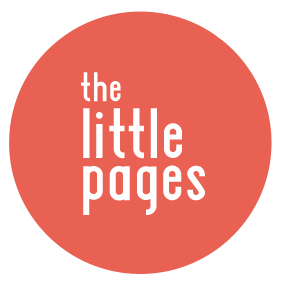 about the author
The Little Pages brings you local content for families in the Port Elizabeth area. We love getting to know interesting parents and business people in the city, bringing you interviews as well as our monthly Mom of the Month feature.

If you have some news that you think may be of interest to parents in our community, you are welcome to contact us and tell us more.
popular posts
We are super excited to share our first Mom of the Month feature with our readers. Kelly is a beautiful, inspiring mom who is full of joy and an...
While lying in my son's bed last night while he fell asleep, I began to think about my parenting journey thus far. A humbling experience to say...
Ilze is mom to six year old Ceri and five year old Trace who has Down Syndrome. This single, working mom says that her mothering journey has...