Where to Buy Maternity Clothes in Port Elizabeth
Posted by The Little Pages - Jul 6, 2015
If you are a mom-to-be (or ever have been one) in Port Elizabeth, you may have wondered where to go to buy maternity clothing. Every pregnant mommy wants to be able to dress her best, but with a body that is taking on new shapes and forms, she will begin to find her wardrobe becoming more and more limiting.

So where can you go to buy maternity clothing in our lovely mommy and kiddie-friendly city? The Little Pages is just the online resource to search for such a thing. You can either make use of our key-word search tool or use the search filters in our Business Directory.

However, let's point you in the right direction right now, we list three local stores who stock stylish materninty wear.

The Nesting Place
Address: 2 Glenn Street, Richmond Hill
VIEW LITTLE PAGES PROFILE HERE>
The nesting place stocks a range of very trendy maternity wear, you can visit the store to find out more - they also stock baby clothes and accessories.

Love my Body Creations
Address: 276 Main Road, Walmer (at the Place for Women)
VIEW LITTLE PAGES PROFILE HERE>
LMB Creations provide clothing for women with shapely figures and maternity wear for moms-to-be, and visiting them at their walmer store is always a pleasant experience. They are stockists of Cherry Melon, Astrid Ray, Label of Love, Meoli Maternity, Isabel de Villiers and more.

Monkey Bum Clothing
Address: 22 Raleigh Street Hub on the Hill in Richmond Hill
VIEW LITTLE PAGES PROFILE HERE>
Monkey Bum Clothing offer gorgeous clothing for babies, toddlers and pregnant moms too. They have different maternity ranges in the store which offer a range of different options from work shirts, pants, ballerina pants, tank tees, dresses and Aladdin pants.

Happy shopping mommies!

Stylish maternity wear available at the Nesting Place in Richmond Hill, Port Elizabeth


Share this:
Tweet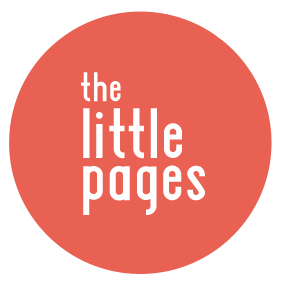 about the author
The Little Pages brings you local content for families in the Port Elizabeth area. We love getting to know interesting parents and business people in the city, bringing you interviews as well as our monthly Mom of the Month feature.

If you have some news that you think may be of interest to parents in our community, you are welcome to contact us and tell us more.
popular posts
We are super excited to share our first Mom of the Month feature with our readers. Kelly is a beautiful, inspiring mom who is full of joy and an...
While lying in my son's bed last night while he fell asleep, I began to think about my parenting journey thus far. A humbling experience to say...
Ilze is mom to six year old Ceri and five year old Trace who has Down Syndrome. This single, working mom says that her mothering journey has...