Parkrun is a free weekly 5km timed run, open to all ages and abilities. The Port Elizabeth parkrun takes place at Hobie Beach and attracts runners from all over the city, providing an opportunity for families to enjoy a fun, healthy activity together on a Saturday morning. For anyone who has not yet taken part, this interview with provide some more information and hopefully entice you to get out and join the parkrun community.

What is parkrun and who is it for?
Parkrun is a free weekly 5km timed run, open to all ages & abilities
What is the History of parkrun and how long has our PE Hobie Beach parkun been running?
Parkrun started in 2004 with just 13 runners in Bushy Park, Teddington. Since then, millions of people have got involved inparkrun all over the world. PE Hobie Beach parkrun started in August 2013. There are currently over 1,6 million registered runners around the world including nearly 8000 registered runners for PE Hobie Beach.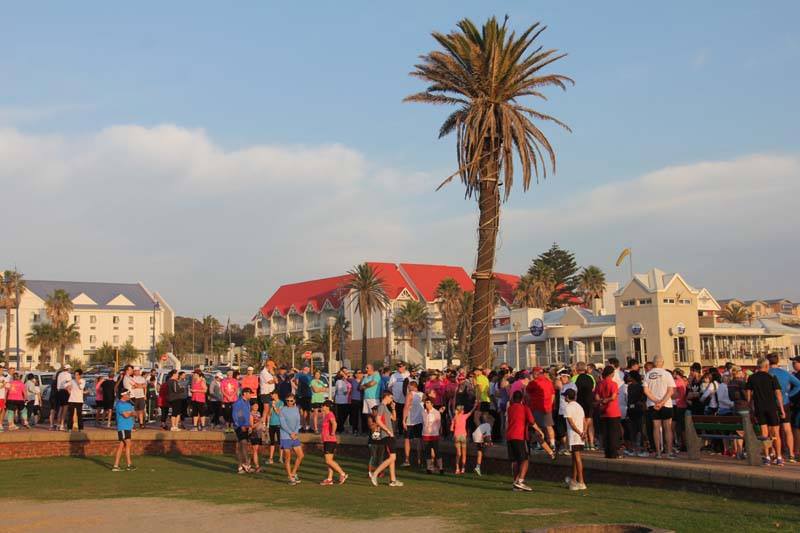 PE Hobie Beach Parkrun attracts runners of all ages - the start to the timed 5km run is at the palm tree at Hobie Beach parking lot.


How many people attended the PE Hobie Beach runs in the beginning, and how has it grown?
On the 10 August 2013 at the inaugural run there were 182 parkrunners, and on 11 April 2015 we had a record attendance of 711 parkrunners.
How young are the youngest participants and how old are the oldest participants?
The youngest participants start from about 4 years old up to about 80+ years old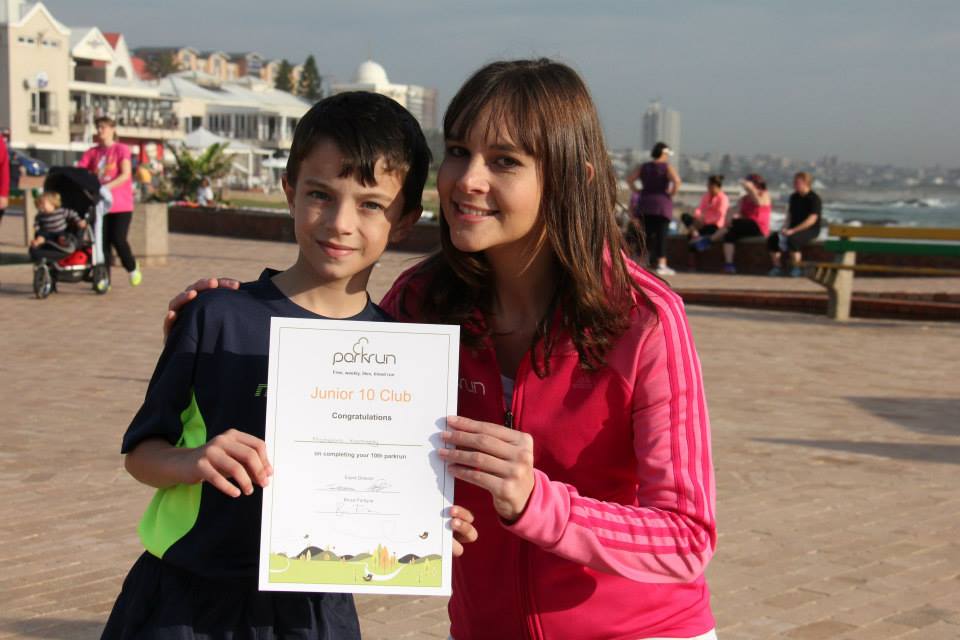 Junior runners are awarded a special certificate on completion of 10 Parkruns.
What do you think it is about parkrun that draws so many people from our city, and what do you think in particular it has to offer families with young children?
With parkrun being, free and fun and open to all ages and abilities, there is no pressure on anyone to perform - it is not a race but merely a fun run. Therefore a fun outing for the whole family to enjoy together. Our route is also "wheel friendly" therefore enabling people in wheel chairs or parents pushing prams to also take part.
Parkrun is completely free to participants and relies on volunteers each week. What is the vision behind parkrun in regards to making it freely available?
The fact that parkrun is run by volunteers means that it is run by people passionate about uplifting and giving back to the community. With parkrun being free it enables everyone to take part in a 5km run without having to pay entry fees.
How can volunteers get involved?
Anyone can offer to volunteer for a Saturday morning - they can chat to the events team on a Saturday morning, contact us via our facebook page or email us: pehobiebeachoffice@parkrun.com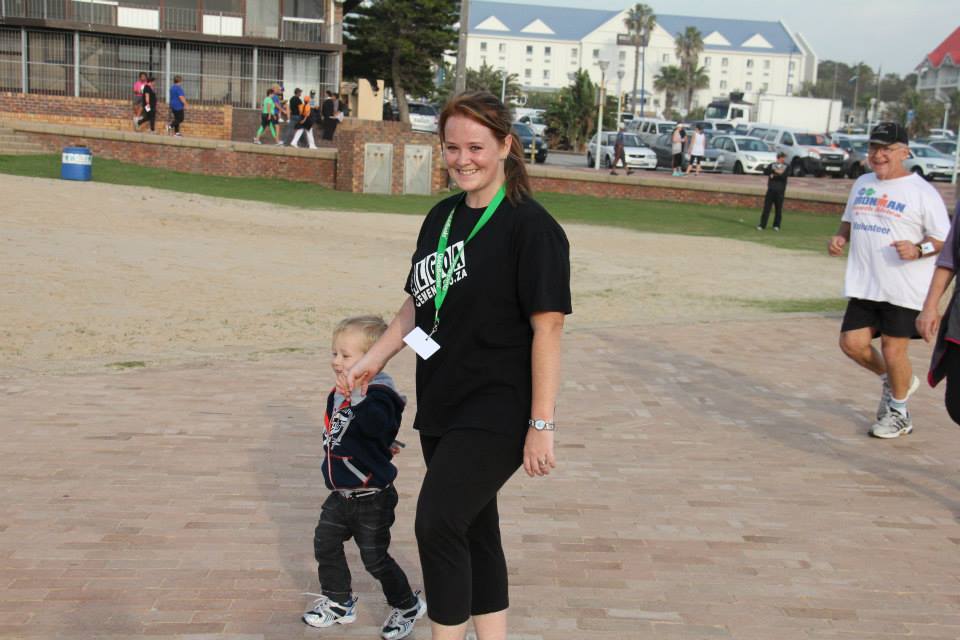 Photos are taken each week of all the finnishers, young and old, all have a smile for the camera.


What do you think an initiative like this adds in regard to family and community life in our city?
It is an event that the whole family and community can enjoy together.
What do you personally love about living in Port Elizabeth, and what do you think as a whole, the city has to offer families with young children?Port Elizabeth is a very friendly and relaxed city. It is big enough to be an Industrial and Motor manufacturing Mecca of our Country, yet small enough to not be overly commercial.
Port Elizabeth and surrounds boasts ample family activities such as gorgeous beaches, scenic hiking routes, Beach Rides on horseback, many monuments & statues, petting farms (Homeleigh Farm), Bayworld Oceanarium & Museum where children can meet and pet the animals and even game drives within the NMB metro area (Kragga Kamma Game Park & Seaview Game & Lion Park), not to mention Addo, Shamwari and many more not far from PE. The, soon to open, Baywest Mall also promises to have a Fun Factory containing the only Ice Rink in the Eastern Cape and a unique gaming experience for the Young and young at heart.
And lastly, how do you think that the Little Pages will be of benefit to parents in our city?
Little pages can benefit parents of Port Elizabeth by showing them, and visitors to our town, how much PE has to offer parents and kids. It can provide educational material for parents on children, childrens' behavioural patterns, discipline issues and many other FAQ's parents, especially first time parents, could have. It could be seen as a website parents could visit for any relevant information regarding children.
Share this:
Tweet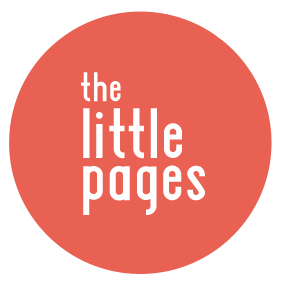 about the author
The Little Pages brings you local content for families in the Port Elizabeth area. We love getting to know interesting parents and business people in the city, bringing you interviews as well as our monthly Mom of the Month feature.

If you have some news that you think may be of interest to parents in our community, you are welcome to contact us and tell us more.
popular posts
We are super excited to share our first Mom of the Month feature with our readers. Kelly is a beautiful, inspiring mom who is full of joy and an...
While lying in my son's bed last night while he fell asleep, I began to think about my parenting journey thus far. A humbling experience to say...
Ilze is mom to six year old Ceri and five year old Trace who has Down Syndrome. This single, working mom says that her mothering journey has...