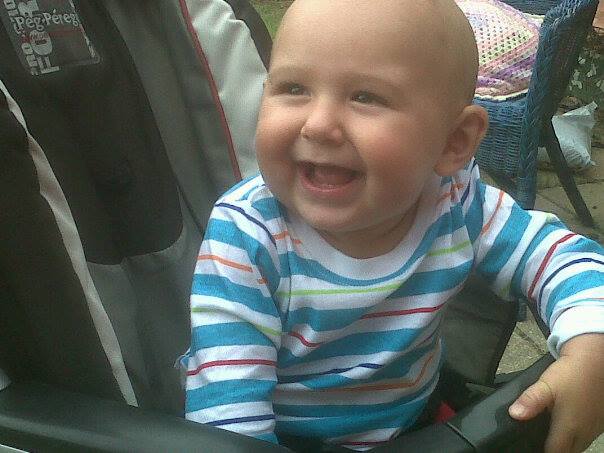 I am rather concerned about the number of "treats" young children get these days. Many children are so over-indulged and spoilt, that the word treat has completely lost its meaning. It really is not supposed to be an every day event.

For the purposes of this article, let's just think of the topic of treats as food. We can discuss better ways to treat or reward your child at a later stage.
So in light of a treat being a rare occurrence, the following should be avoided. If not, you are just setting yourself up for a disaster:
Buying your child a treat every time you are at the shops.
Treats in their lunch box every day. What happened to a peanut butter sandwich and an apple?
A treat after every meal.
A treat for good behaviour.
Bringing them a treat every day when you come home from work/gym/mall.
What do all these have in common? They become automatically expected from your child, and the child is disappointed on the odd non-treat occasion. What does he do? Scream, throw himself around, complain, moan, groan and otherwise act like a spoilt child. He will think of every trick in his book to get you to feel guilty so he can get his own way. Why would you want to be caught in this unnatural cycle of expectation and disappointment?
What about keeping treats at home for children? This can also lead to disaster with lots of begging, pleading and crying. I personally would only keep healthy or semi-healthy treats at home, but either way, make sure you have very strict rules regarding the awarding and consumption of them- and make sure you have made those rules, and are in control of them.
As parents, we need to keep in control of all situations, and that includes the consumption of less than healthy food and treats. Yes, as he gets older this will be harder to control, as he gets treats at school and friend's houses. But at least set a good foundation in healthy eating, and keep in control of rewarding him with treats.
My great nephew Caleb is 17 months old now. Every Thursday, I take him for a pram walk, and this usually includes a stop at the local shop for bread and milk. I have never bought him anything to eat at the shop, and so he does not associate it with food. He is far more interested in checking to see how many ceiling fans are in good working order- and long may it last.
I have also taken him to the supermarket- he loves the sight of all the goodies in the aisles, and looks with great interest at all the bright displays- but the baked bean aisle, the dog food aisle and the chocolate aisle are all equally exciting to him.
It starts out as association (shops = treat), then quickly becomes expectation (we are going to the shops, so I will get a treat- if not, I will complain loudly), and then escalates to a sense of entitlement (life is not fair if I do not get a treat every time we go to the shops). We really don't want to set up that little scenario. Just fast forward that attitude to his teenage years...
It's all about training and expectations. Keep on top of things from the start- you are the parent, so you set the rules. Make sure those rules don't slip- your little one is easily able to switch things around to get what he wants and trick you into feeling guilty!
Share this:
Tweet
about the author
Sue is a 50-something wife, mother and retired teacher with a B Social Science degree in Social Work and Psychology, as well as a post-grad diploma in Pre-Primary education. She has 20 years of experience in teaching children between the ages of 2 and 6.

She has two sons, both in their twenties, and both successful in their chosen fields. Sue says "I have kept in touch with small people and their parents by babysitting for friends over the past 5 years, or so. I also look after my great nephew Caleb once a week. He is 19 months old now, and keeps me on my (slightly arthritic) toes."
popular posts
We are super excited to share our first Mom of the Month feature with our readers. Kelly is a beautiful, inspiring mom who is full of joy and an...
Ilze is mom to six year old Ceri and five year old Trace who has Down Syndrome. This single, working mom says that her mothering journey has...
Welcome to My Mama Made It! Thank you for taking the time out of your busy day to read the musings of a creative mom, wife, and entrepreneur.