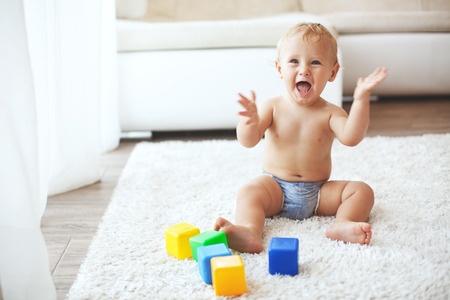 At this age, the way your baby plays may be changing. Now that they have perfected the art of picking up and manipulating small objects with their hands, they may be interested in more energetic play to strengthen arms and legs. But you still need to focus on some of their finer movements as well as language and emotional development. You will have many milestones, but you need to ensure their continued development.


Physical-motor development activities
- Allow the child to draw large circles, using texture elements such as shaving cream, jelly, tomato sauce, etc. Let them draw lines right across the tray from top to bottom, diagonally and horizontally in both directions, using each hand respectively.
- Use stickers and place them on the child's clothing and allow the child to remove the stickers
- Use clothes pegs and place them on the child's clothing, and they will need to remove the pegs
- Allow the child to climb over objects, up and down stairs and maneuvour in whichever way they'd like. Let him explore, and use his body to stretch and maneuver himself.
- Sing rhymes and songs with the child which will encourage movement as well as awareness of body parts
- While playing with the child, colours and crayons can be strategically placed so that the child needs to stretch and move
- Encourage the child to kick a ball and throw and catch a big ball.


Social-emotional development activities
- Help the child to develop problem-solving and decision-making skills
- Avoid comments that are judgmental and instead, frame them in more positive terms
- Encourage the child in all that they do – let them know that you believe in them
- Identify and highlight the child's strengths
- Provide opportunities for children to help around the house
- Give children the opportunity to interact with children their age and with adults
- Teach manners and to respect themselves


Play development activities
- Allow children to play with toys and blocks, it is a great way of enhancing eye-hand co-ordination
- Puzzles are a fantastic aid in improving eye-hand coordination because children use their hands and fingers as a result of what is seen. This concept will serve well for children during their early maths, writing and reading practices.
- Beanbag game for eye-hand coordination is an excellent option, wherein children use their muscle power to move a series of beanbags. Beanbags can also be used to throw into a hoop, carry on their head, catching, etc.
- Interlocking building blocks are great ways to play while building fine motor skills and strengthening manual dexterity.
- Allow the child to develop a sense of creativity and critical thinking skills by allowing the child to merely play, role-play, experience and explore their apparatus and environment.

Cognitive development activities
- Give the child objects which can be used for imaginary play. This will aid their creative thinking skills.
- Allow the child to build towers with bricks of wood.
- Encourage children to take part in household tasks, such as sweeping, cleaning, cooking, etc. This will give them a sense of purpose, as well as teach life-skills.
- Do not use baby words for objects. Call objects by the correct name
- Action songs and rhymes Play and sing action songs and rhymes with the child
- Teach the child the sounds associated with familiar animals and objects e.g a clock ticks, a sheep says b-a-a etc.
- Match shapes into the correct opening in a tub
- Match objects, shapes and pictures with their pair


Language and speech development activities
- Talk to the child throughout the day – say the names of all the objects that you come into contact with
- Introduce the child to names of shapes and colours. When you are explaining an abject say what shape it is, and the colour of the object. This will make the child aware of the words, and begin the learning process
- Read stories to the child – the more books a child is exposed to, the more their vocabulary will increase and the more they will understand
- Allow the child to 'read' through the book in their own made-up language.
- Blowing Bubbles and play instruments you have to blow as this strengthens the mouth muscles in preparation for speaking
- Allow the child to listen to a wide range of different types of music and develop music appreciation.
- Play and sing action songs and rhymes with the child
That's the WHAT and WHY. For the HOW, contact lauren@earlyinspiration.co.za.
Share this:
Tweet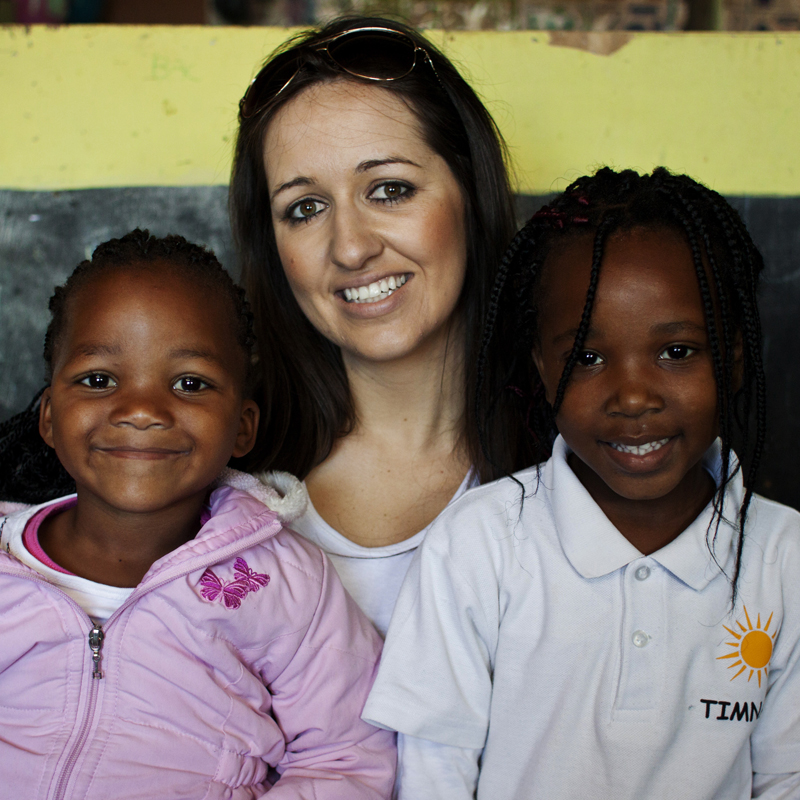 about the author
Dr Lauren Stretch is passionate about children and education. In 2010 she established Early Inspiration which focusses on teacher training, parent workshops and home-visit programmes in underprivileged communities.

She presents at conferences on her studies and the research that is done within her organization, as well as recent trends and developments. In 2014, she was granted her Doctorate of Education.

Lauren will be providing articles to the Little Pages, drawing on her knowledge and research to provide practical insights and tips for parents on the how to's and the benefits of early childhood development, as well as other related topics.
popular posts
We are super excited to share our first Mom of the Month feature with our readers. Kelly is a beautiful, inspiring mom who is full of joy and an...
While lying in my son's bed last night while he fell asleep, I began to think about my parenting journey thus far. A humbling experience to say...
Ilze is mom to six year old Ceri and five year old Trace who has Down Syndrome. This single, working mom says that her mothering journey has...