The early years of a child's life are years of rapid development and change, so it's important to provide a stimulating environment to help them grow and aid brain development.
To begin with, it's important to understand the various achievements that an infant needs to reach. Though each child is different, for a baby between the 0 to 3 months you should expect some of the following:
Able to focus on objects and respond to funny faces
Neck strength
Grip adults finger
Maintain eye contact
Movement when free
Able to push their feet firmly
Respond to noises and recognise care-givers' voices
React to stimuli and turn their head in the direction of noise
Make gurgling noises
Eye-control
Babies can focus on an object between 20 and 25cm away from them, maintain eye contact, and using your face as the focal point, move side to side and back and forth.
Have a variety of objects, which the baby can focus on. Only use one object at a time, If they have too many stimuli they will be unable to focus
Take your baby outside, and allow them to spend time looking at trees, leaves, flowers.
Using gloves attach different textured and coloured ribbons on the fingers. They see red, black and white best so using these colours will be beneficial.
Body movements
Babies love the sensation of rocking. This should be a smooth and soothing
By placing the baby on their back, they will gain neck support and trunk control. Allow them to kick their legs, use their arms and shift their body weight from side to side
When dressing, roll the baby on their side, from side to side. This rotation is good for twisting and enhancing trunk rotation, which will develop crawling, walking and balance
Touch
Encourage the baby to hold objects, to grip them and control them
Show and teach your baby what they can do with their hands
Introduce the baby to new textures by stroking their arms and legs and encouraging touch with their hands with feathers, towellingThis will enhance a deeper touch sensation
Be in physical contact with the baby continually – stroke them, tickle, rub, massage. This will enhance circulation, and at the same time, bond
Touching, and massaging the soles of their feet is a form of stimulation which will help later with walking, balancing, climbing etc. For example you can rub their feet or clap them together
By GENTLY pushing and pulling the babies joints you will create body sense
Water is a great sensation for young babies. They should be allowed to kick and play in the water during their bath. During bath time brush the babies feet, rub them together and pat them – this is a soothing sensation.
Sound
It is imperative to talk to the baby constantly and reassure and encourage them. They love attention, and want to know they are loved and cared for. This will enable the baby to recognize their parents as well as their smiles and faces
The first sounds that your baby will make are 'aa' and 'oo'. Try to use these sounds, and encourage the baby you use these sounds
Make shakers from foods such as rice, beans, sugar placed inside bright, safe boxes
Use a bell or voice to encourage the child to turn their head as they focus on the sound. This will enhance their neck strength, as well as encourage auditory refinement
Read simple books and sing songs. Repetition, rhythm, touch and movement should all be included in this exercise.
Note: Be careful not to place the young child in situations where there is too much noise as they tend to get over-stimulated and frustrated.
Another consideration for your child is routine. With a set routine and structure the baby will feel secure and that you as a parent are in total control. But remember, each child is different and it isn't the quantity of time but the quality of time you spend with your child. Find out what your baby enjoys and what engages them and work with their interests and abilities.
That's the WHAT and WHY. For the HOW, contact lauren@earlyinspiration.co.za.
Share this:
Tweet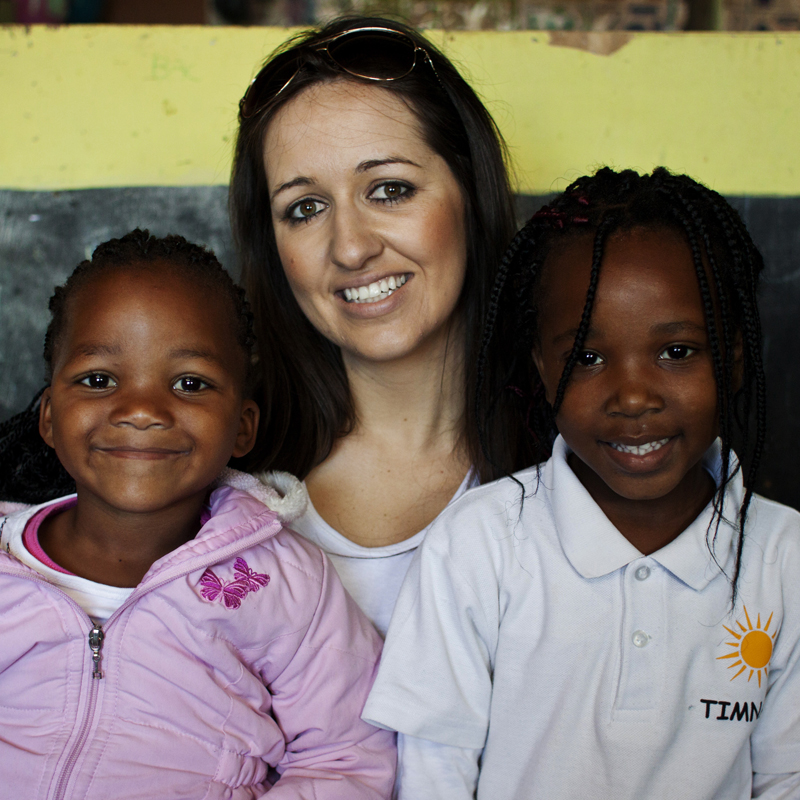 about the author
Dr Lauren Stretch is passionate about children and education. In 2010 she established Early Inspiration which focusses on teacher training, parent workshops and home-visit programmes in underprivileged communities.

She presents at conferences on her studies and the research that is done within her organization, as well as recent trends and developments. In 2014, she was granted her Doctorate of Education.

Lauren will be providing articles to the Little Pages, drawing on her knowledge and research to provide practical insights and tips for parents on the how to's and the benefits of early childhood development, as well as other related topics.
popular posts
We are super excited to share our first Mom of the Month feature with our readers. Kelly is a beautiful, inspiring mom who is full of joy and an...
While lying in my son's bed last night while he fell asleep, I began to think about my parenting journey thus far. A humbling experience to say...
Ilze is mom to six year old Ceri and five year old Trace who has Down Syndrome. This single, working mom says that her mothering journey has...