Things to do in Port Elizabeth over the Easter Weekend
Posted by The Little Pages - Apr 2, 2015
It is school holidays, and the Easter Weekend is upon us- if you are fortunate enough to be in Port Elizabeth for the weekend, what are some of the fun activities available for you and your family?
But let's start with the weather. According to the forecasts, the weather will be fine, as we edge into autumn, a little cloudy on some days, with some possible scattered showers at the end of the weekend. But lots of fine weather for going out and about with your family.
On Friday evening, The Grass Roof is having a family evening, which includes a special children's menu. There will be an Easter egg hunt for children 6 and under at 16:30. Music is by Daniel and bookings advised. They are also offering a children's session with African Drumbeat on Saturday morning from 10am - 11am. The kids can enjoy interactive drumming to Zulu dance lessons and face painting while you enjoy a meal.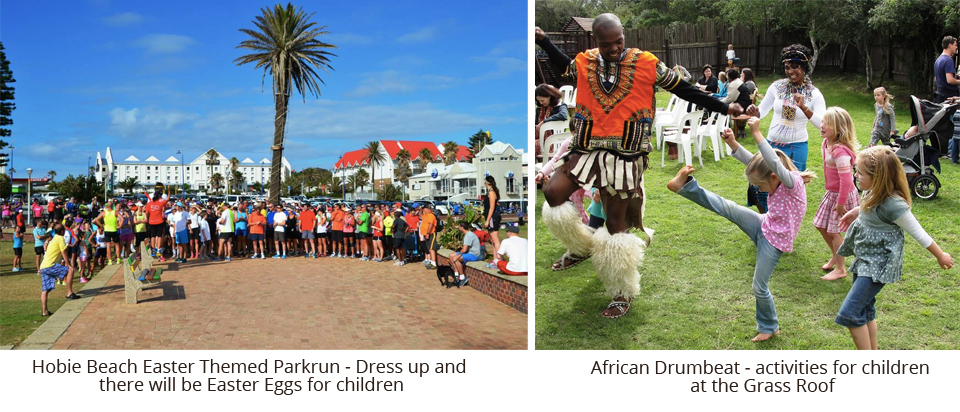 On Saturday morning there is also the weekly Hobie Beach Parkrun- and they are advertising that this Saturday, families should come along for a fun Easter themed run. You can dress up to the theme (think Easter bunny ears), and they say be sure to bring the kids as there will be Easter eggs! Parkrun is a 5km timed course that starts and ends at the palm tree at the Shark Rock pier. You can run, you can walk, you can bring the kids and the dogs, and just enjoy being part of this fun outdoor activity along our beautiful beachfront.
Then on Saturday 4th April and Sunday 5th April, there is a special Easter Market out at Wyndomayne There will be a wide variety of food and craft stalls, and an Easter egg hunt for children on both the Saturday and. the Sunday. Families are welcome to bring a blanket and a picnic (at no cost). Or you can have a 3 course lunch in the restaurant for only R80 per person (bookings for this essential, please). This is a fantastic way for the family to spend some time out in the fresh air of the countryside. Please note that the Saturday market is from 8:00 to 16:00, and the Sunday market is from 10:00 to 16:00.



Another option for Sunday is back at The Grass Roof. At 9:00 there will be an Easter egg hunt for children 6 and under, and an Easter Adventure Challenge for children 7-9 years old. Live music is by Charl, and bookings advised.
Don't forget to pop into Floradale Nursery and Garden Centre this weekend. They have a stunning well-stocked nursery, and the best variety of pots, bird feeders, etc. Now is the time to start planning your spring garden. The friendly staff will be there to assist you. While you are at Floradale, relax and enjoy a cuppa or delicious meal at The Rose Garden, which has a safe play area for your children.
The Pink Fig is another great place to take the kids. They are open every day during the school holidays, including Easter. A really special place, with a wonderful rural atmosphere, even though it is so close to town. And with a garden and playground that will enchant any child.
Friday 3rd April also marks the start of the annual Splash Festival, which will run through to April 5th. This is based at Hobie Beach, and includes water sports, music, as well as food and craft stalls. There will be a fireworks display on Saturday evening at 8pm.

Be sure to keep checking our events calendar to keep up to date with what is happening in our city, and remember that you can submit your event for free.
Lots to see, and lots to do in our favourite coastal city during this special Easter weekend. Enjoy!
Share this:
Tweet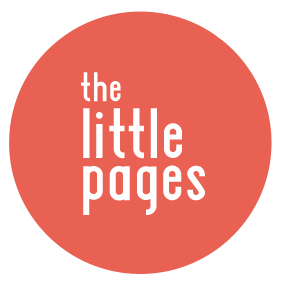 about the author
The Little Pages brings you local content for families in the Port Elizabeth area. We love getting to know interesting parents and business people in the city, bringing you interviews as well as our monthly Mom of the Month feature.

If you have some news that you think may be of interest to parents in our community, you are welcome to contact us and tell us more.
popular posts
We are super excited to share our first Mom of the Month feature with our readers. Kelly is a beautiful, inspiring mom who is full of joy and an...
While lying in my son's bed last night while he fell asleep, I began to think about my parenting journey thus far. A humbling experience to say...
Ilze is mom to six year old Ceri and five year old Trace who has Down Syndrome. This single, working mom says that her mothering journey has...