Interview with Andalene Salvesen (Super Granny)
Posted by The Little Pages - Apr 14, 2015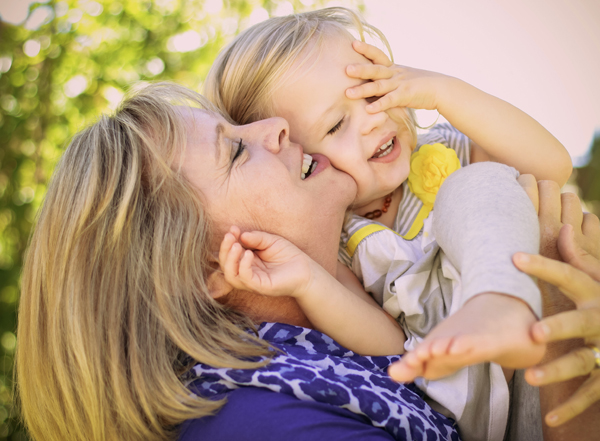 Fondly known as South Africa's Super Granny, Andalene Salvesen travels the world as a speaker and parenting coach. She is a mother of four and a proud grandmother of nine, author of "A Brand New Child in 5 Easy Steps" and co-author of "Raising, Happy, Healthy Children".
Andalene is also the founder of Munchkins (www.munchkins.me), a powerful resource to assist parents with every step, first tooth, tantrum and sleepless night on this wonderful journey called parenting. We recently chatted to her about her work and passion for empowering parents to make the most of their parenting skills.
You are well-known as South Africa's Super Granny, travelling the country (and internationally) to bring your seminar to parents looking for valuable insights and answers to common parenting questions. What inspired you to put your experience with children into a format that others can benefit from?
Even as a teenager I was intrigued by the methods parents used to discipline their children. I can't remember ever wanting to be anything more than the best mommy and wife I could be. I was a stay at home mom with various part-time jobs; all the while reading parenting books.
When the youngest of my four children was about 6, I started a mother and child programme, eventually having about 100 moms and their children in my home for a weekly programme over a period of 12 years. I also, in this time, started a school which I ran for over 8 years. It grew from 10 to 80 children. Parents kept asking me the same questions so over 16 years ago I compiled a parenting course partly inspired by my brother who is a Professor in Psychology.

Ten years ago I started combining it with home visits after seeing Super Nanny on television. I remember thinking, "If she can do it, why can't I? She doesn't even have children of her own.
What kind of topics do you cover at your parenting talks?
Almost anything that poses a challenge to parenting: From eating, sleeping and discipline, to effective timeouts (shaping the will without breaking the spirit), different parenting styles, discipline in the home and how to deal with bullying. When I am booked to host a 2-hour talk event, the host usually preselects the topic/s based on the intended audience. It can be in a small group (minimum 10) or a larger group (like schools).
What do you find are the most common areas of concern that young families are dealing with?
Internet seems to be a blessing and a curse. Parents are floundering, trying to decide which source of parenting advice is the right one to use. The most common issue I come across is the notion to be your child's friend and to never say no. Neither of these methods seem to be effective but rather, results in exhausted parents.
Tell us a bit about the one-on-one coaching that you offer and your approach to working with a family?
Having theoretical knowledge is beneficial but experiencing the family dynamics and being instrumental in changing them is why we offer home visits. The duration of a home visit is approximately 3 hours. It involves the entire family and children must be present, preferably with both spouses (and/or any other primary caregivers of the child or children if possible) so that all can see the bigger picture. The idea of coming to a home is to engage with families in their natural home environment. This enables us to assist and guide them with the dynamics in the specific areas that are of concern to them and their families.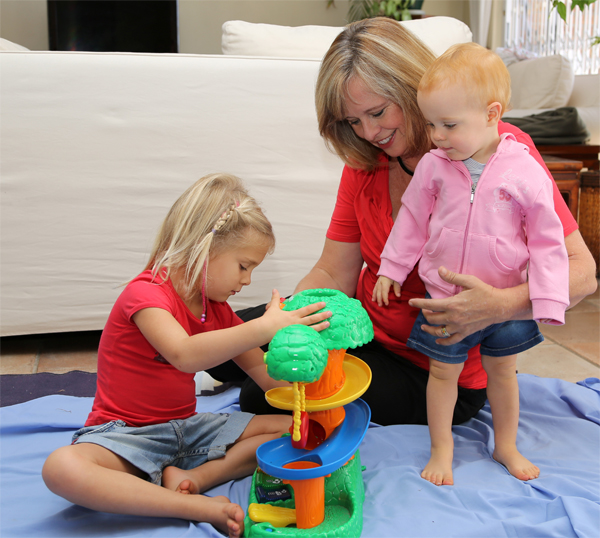 Andalene says that her home visits involve engaging with families in their natural environment


What is your favourite quote on parenting?
Rules without relationship cause rebellion; relationship without rules cause confusion.
What is the best parenting advice you have ever received?
Maslow, "If you only have a hammer you will treat everything as a nail"
Parenting is like that – you need many tools in your toolbox.
And the worst?
To fix everything by smacking.
Do you believe that mothers should stay at home to look after their children?
I believe the mother plays a huge role in the life of a child. That famous phrase,"didn't your mother ever teach you to…" holds a lot of truth. Where in the world is a better place to learn character traits like patience, kindness, gentleness, integrity, etc. besides with someone that truly loves you – not to speak of acquiring a taste for eating vegetables?
However, having said that, I know there are some mothers that really can't stay at home due to financial stress. There is no guilt or judgement in that. I enjoy helping moms to come home after a full day's work and teach them to parent in a guilt free way and enjoy the few hours they do have together, building happy memories.
What do you think are the biggest challenges facing working parents today?
Having to deal with work stress, feeling guilty about not seeing your child and allowing yourself some me and us time.
You obviously have a special place in your heart for children. What is it about children that inspired you to dedicate your career to helping parents bring out the best in them?
I always thought it was my love for children that drove me, but realised it was my broken heart for desperate parents that motivated me. Once I empower the parents, not only are they ecstatic, but the entire family dynamic changes for the better. This filters through to school and the community. What a privilege to make a difference!
You are a mom yourself, tell us a bit about your children and grandchildren?
I had two sons first, then two daughters, who combined have given me nine adorable grandchildren (so far). I could spend the next couple of hours telling you how proud I am of them. My children are all totally different but yet all successful outstanding citizens with character. I have two living in Cape Town, one in Geneva and one in Florida. I work long hard hours, not only to help other families, but to enable me to travel to keep close relationships with my grandchildren. This is my greatest passion in life. The best gift anyone could have given me is to see my children become amazing parents! After all, they say that grandchildren are your reward for not killing your own children.
Thinking back to your time as a new mom, what advice can you give to new moms currently in that season?
Parenting is never easy or free sailing. It is the most challenging yet most rewarding task/career you can ever find that affects you for the rest of your life - yet usually the one we are the least equipped for. Find a mentor that has passed the test of time - someone you can trust. It could be a few different sources. Then, when you get advice (and there will be loads!) weigh it up against them as your plumb line. Always listen to advice (even from your mother-in-law!) but then go home, mixed with intuition and your spouse, and do what you feel is right. Don't be driven or affected by what people will think of you - do what you think is right for your child.
The Little Pages aims to create a collaborative online space for parents to share information and access local resources. How do you think that this will benefit our local parenting community?
It is a difficult plight to attempt this journey of parenting in isolation, when there are so many other parents out there going through the exact same challenges. Often, all that is needed is the proverbial shoulder, or some advice from someone that has been there. I am so happy for this initiative, and my hope is that it will draw the local parenting community closer so that parents may encourage and empower one another."
You are the author of "A brand new child in 5 easy steps" as well as co-author of "Raising happy, healthy children". Tell us a bit about these books and who can benefit from them.
In the first book, which I co-authored together with Sally-Ann Creed, we aim to bring together two of the most important aspects of raising a happy child – discipline and a healthy diet. The two go hand in hand: You can't feed a child junk and expect him to behave, conversely, you can't expect a child to eat the healthy food if you haven't disciplined him. This book is designed to be a quick-reference, practical guide for common discipline and diet dilemmas.
The second was inspired by the amazing results gained from my home visits. It aims to empower parents with a variety of tools to enforce healthy age appropriate boundaries. Boundaries make children feel safe, but it is NOT something that children are born with. This book will give parents creative ideas for discipline from age two to teens, thereby eliminating today's epidemic of shouting and guilt-based parenting.
Any plans to visit Port Elizabeth in the near future?
I have been travelling to Dubai four times a year for the last five years, and Switzerland once a year. This year I am including USA. But I always seem to manage including a trip to Gauteng and PE twice a year.
For more information and bookings, contact sandra@munchkins.me
Also be sure to visit our website and social media pages for some great tips and resources and to view Andalene's latest schedule:
Website: www.munchkins.me I Facebook: https://www.facebook.com/Munchkins.me
Twitter: @SuperGrannySA I Pinterest: https://www.pinterest.com/Munchkinsme/
Share this:
Tweet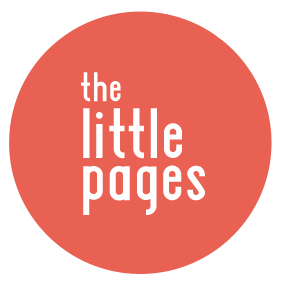 about the author
The Little Pages brings you local content for families in the Port Elizabeth area. We love getting to know interesting parents and business people in the city, bringing you interviews as well as our monthly Mom of the Month feature.

If you have some news that you think may be of interest to parents in our community, you are welcome to contact us and tell us more.
popular posts
We are super excited to share our first Mom of the Month feature with our readers. Kelly is a beautiful, inspiring mom who is full of joy and an...
While lying in my son's bed last night while he fell asleep, I began to think about my parenting journey thus far. A humbling experience to say...
Ilze is mom to six year old Ceri and five year old Trace who has Down Syndrome. This single, working mom says that her mothering journey has...