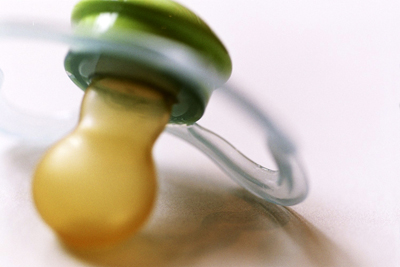 So many parents say 'my child will not have a dummy' But then the crying starts, parents resort to using a dummy and your baby and their dummy become inseparable. But when it comes to separating your child, it's a task, which is a little easier said than done.

First of all, it is important to understand the role of the dummy and why it is so important to your child. Is it a cue to help them fall asleep? A comfort when they are distressed? Or an oral security blanket? By knowing the reason for the attachment it will help you to find a suitable replacement to fill the void. A new cuddly toy could be an alternative comforter in times of stress, and a different bedtime routine might help to reduce the need for a sleep aid.

Timing it right
The earlier you decide to remove the dummy, the easier it will be. From 12 months onwards your baby will become increasingly strong-willed and unwilling to change. Going 'cold turkey' might work with a younger baby, while bribery (a popular parenting technique) might be appropriate for a headstrong toddler. A good idea for weaning your child off their soother is to make a rule that the dummy is only allowed at sleep time, on their bed/in their room. This way, if the child wants the dummy during the day, they would have to lie on their bed and the idea of their dummy will become less attractive.
There are times when not to wean your child off their dummy. For example when your child is not well, going through change (moving house, starting nursery), in the middle of a period of sleeping poorly, or feeling particularly vulnerable or upset.

Out of sight, out of mind
If binning the emergency dummy stash seems too much for you, keep them in a safe place. But, somewhere difficult for you to find, a crying baby can be very persuasive. Don't give in!

Distractions
Whenever you sense a 'dummy moment' coming on, introduce a new toy, go for a walk, or sing a nursery rhyme. But be cautious using food as a dummy substitute, comfort eating is more damaging than a dummy.

Gently does it
Cold turkey can be harsh, so try gradually reducing the amount of time your baby has the dummy each day. An alternative is increasing the amount of time you wait before you give your child their dummy. In theory, they will eventually learn to realise they can cope without it and stop asking for the pacifier.

Going cold turkey
This is the fastest but hardest way to get the result you're after. Prepare yourself, you will need to provide lots of distractions, and you will need lost of patience and determination.
The core idea is that no matter how much your child cries, screams and pleads, you stand your ground and withhold the dummy until they learn to live without it. If you give in at any point you will be back to square one. This process should only take one or two weeks, so hold your ground!

The dummy fairy
Imaginary characters can be useful when it comes to negotiating with a feisty toddler. Many parents use the dummy fairy to separate your child from their dummy. While your child is sleeping the fairy takes away their dummy and leaves an exciting gift in its place.

Ditch the dummy at bedtime
Teach your child to sleep without the dummy by tweaking their bedroom routine to include a clear system of little sleep triggers. These triggers will soon be as soothing as the dummy. You can even try staying by their bedside for reassurance until they fall asleep and gradually withdrawing your presence until it is no longer required. The method should also be reinforced whenever they wake throughout the night.

If at first you are unsuccessful with weaning off the dummy, don't worry. Your child isn't 'naughty' for wanting a dummy and neither is it a reflection of your parenting skills. Millions of dummies are sold every year for good reason. And when was the last time you saw a child going to school sucking a dummy? When the time is right, they will eventually give up. In the meantime, relax. There are worse vices.
That's the WHAT and WHY. For the HOW, contact lauren@earlyinspiration.co.za.
Share this:
Tweet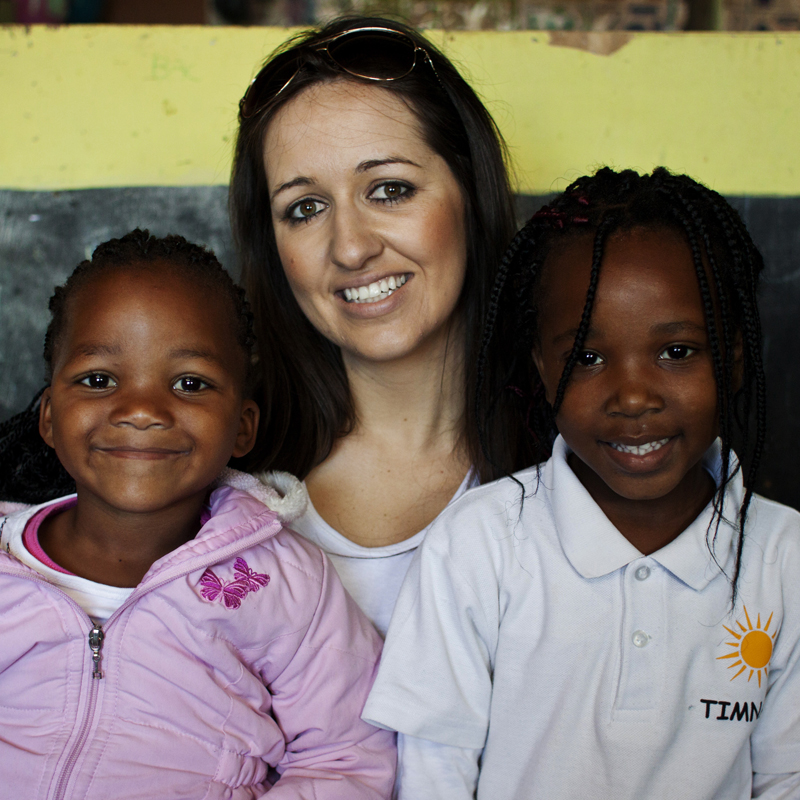 about the author
Dr Lauren Stretch is passionate about children and education. In 2010 she established Early Inspiration which focusses on teacher training, parent workshops and home-visit programmes in underprivileged communities.

She presents at conferences on her studies and the research that is done within her organization, as well as recent trends and developments. In 2014, she was granted her Doctorate of Education.

Lauren will be providing articles to the Little Pages, drawing on her knowledge and research to provide practical insights and tips for parents on the how to's and the benefits of early childhood development, as well as other related topics.
popular posts
We are super excited to share our first Mom of the Month feature with our readers. Kelly is a beautiful, inspiring mom who is full of joy and an...
While lying in my son's bed last night while he fell asleep, I began to think about my parenting journey thus far. A humbling experience to say...
Ilze is mom to six year old Ceri and five year old Trace who has Down Syndrome. This single, working mom says that her mothering journey has...