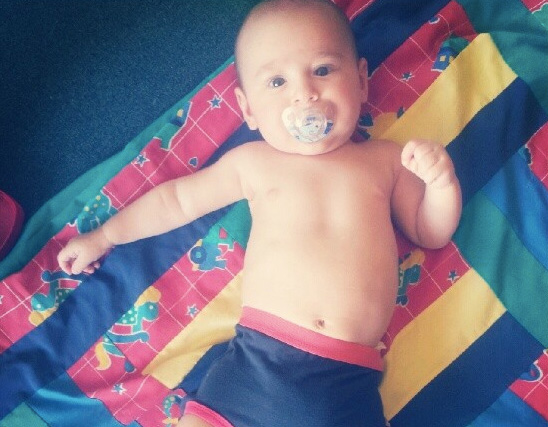 I recently reread one of my favourite books, The Quilt Makers Gift, by Jeff Brumbeau and Gail de Marcken. This beautifully written and illustrated book relates the story of a quilt maker who teaches a greedy king how to share his many earthly possessions with the less fortunate. www.quiltmakersgift.com

And then I started thinking about quilts, friendship and generosity. Every year I visit my local Dias Quilters' Guild exhibition, and I am always blown away by the beauty and detail of these perfect works of art.

But there is more to quilts than just their artistry and beauty. Quilts are treasures that embody love, friendship and family. I am at the stage in life between young children and grandchildren, but I have the privilege of looking after my great nephew, Caleb, once a week.

When my youngest son was born, a good friend gave him a beautiful and colourful hand stitched quilt in shades of green, yellow, red and blue. This treasure brought comfort and warmth to my son for many years, and was then carefully packed away. And now I have brought it out for young Caleb.

And what does this beautiful quilt mean to me? My friend the quilt maker has since moved to California, and I have not seen her for about 18 years. But every week I am reminded of her warm and generous spirit, her cheerful personality and her fun loving approach to life.

Each Thursday (my day with Caleb) I take photos of him, usually playing happily in my garden. The quilt often features in the photos, and so they remind my friend in the States of her friends and family back in Port Elizabeth.

Quilts warm the soul and spirit as much as they warm the body. They become heirlooms, which bind friends and families together over time. A well-used quilters quote puts it in a nutshell: ' In the quilt of life, friends are the stitches that hold it together.' 

In future entries to this blog, I hope to share a little of the various pieces which make up my life, and the friends and family which bind it together. And in particular, I will be sharing my experiences with young Caleb, as he grows and develops, and explores the big wide world out there.
P.S. Since writing this blog, I have seen my friend from California on her and her hubby's visit to PE after this long absence, but it was as if we had been seeing each other regularly throughout the intervening years. That's what special friends are all about.
Share this:
Tweet
about the author
Sue is a 50-something wife, mother and retired teacher with a B Social Science degree in Social Work and Psychology, as well as a post-grad diploma in Pre-Primary education. She has 20 years of experience in teaching children between the ages of 2 and 6.

She has two sons, both in their twenties, and both successful in their chosen fields. Sue says "I have kept in touch with small people and their parents by babysitting for friends over the past 5 years, or so. I also look after my great nephew Caleb once a week. He is 19 months old now, and keeps me on my (slightly arthritic) toes."
popular posts
We are super excited to share our first Mom of the Month feature with our readers. Kelly is a beautiful, inspiring mom who is full of joy and an...
While lying in my son's bed last night while he fell asleep, I began to think about my parenting journey thus far. A humbling experience to say...
Ilze is mom to six year old Ceri and five year old Trace who has Down Syndrome. This single, working mom says that her mothering journey has...