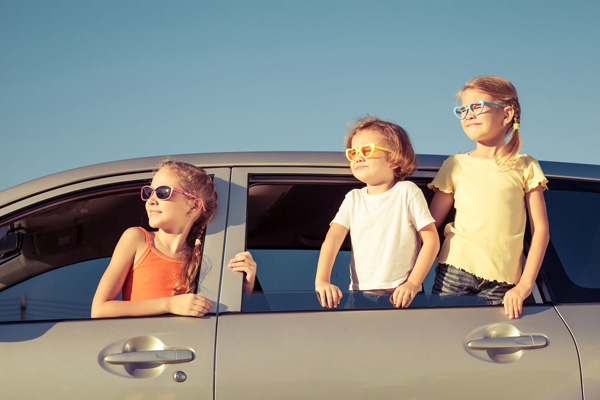 With the Easter holidays on our doorstep, it's time to start thinking about travel plans and family getaways. Be it taking advantage of the full school break or just a cheeky long weekend away, thoughts of fun and relaxation are on the mind.

For some parents, however, the thought may be dimmed by an impending sense of doom at the prospect of a few stressful hours trapped in a car with bored kids repeating "are we there yet?" at five minute intervals.

As with any journey, but especially a journey with kids to entertain, preparation is always key. Keep this article at hand and make sure to give these tips and tricks a go a day or two before your trip and not be in a mad rush the morning of!

SIGHTSEEING
Research the route you are planning to take on your trip. Even if it's the same route you take every year, try to take note of the possible stops along the way and incorporate these into the trip. These may just be strategic toilet break stops or they could be a fun excursion to break the monotony and give the kids something to look forward to (and hopefully expend some energy!).

PACKING
Plan your kids' outfi ts for each day and pack them rolled up together. No searching for socks or underwear that have mysteriously disappeared into the depths of the suitcase. If you have lots of time and are so inclined, you can even pack them into individual zip lock bags that are easy to grab without a thought.
FOOD & SNACKS
Buying food along the way can be a costly and unhealthy exercise. A more cost effective option is to prepack lunches and snacks. This will also minimise 'emergency' stops that may delay your trip if someone in the car is thirsty or hungry. A fun way for the kids to enjoy some healthier snack options is to use a bead tray with different snacks in each compartment. They can pick and choose what they want and it's easily snapped closed and put away when they're done, no loose wrappers or plastic packets lying around the car.

GAMES
Aside from the classic road trip car games such as "eye spy" the internet, and Pinterest.com specifi cally, is full to the brim with clever games and toys to keep the little ones entertained, with some designed to give you a break as well! Use a small shoe hanging organiser attached to the back of the front seats to organise some options within the kids' own reach. You won't be rummaging around the car looking for a specifi c toy and possibly distracting the driver, and you might be able to catch a few winks yourself while the kids entertain themselves.
Share this:
Tweet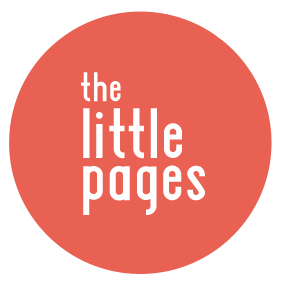 about the author
The Little Pages brings you local content for families in the Port Elizabeth area. We love getting to know interesting parents and business people in the city, bringing you interviews as well as our monthly Mom of the Month feature.

If you have some news that you think may be of interest to parents in our community, you are welcome to contact us and tell us more.
popular posts
Ilze is mom to six year old Ceri and five year old Trace who has Down Syndrome. This single, working mom says that her mothering journey has...
We are super excited to share our first Mom of the Month feature with our readers. Kelly is a beautiful, inspiring mom who is full of joy and an...
Welcome to My Mama Made It! Thank you for taking the time out of your busy day to read the musings of a creative mom, wife, and entrepreneur.