Our mommy model is Michelle Le Roux, new mom to 6 weeks old twins, Dayne and Demi-Lee. Applying makeup is the last thing a mom of a newborn (or two newborns) has on her mind. However, when life becomes 'normal' again, it's great to know how to make the best of our makeup to help us to feel 'normal' again. This beautiful mommy enjoyed a makeup tutorial from makeup artist, Lumaré. Contact her on: 082 899 5103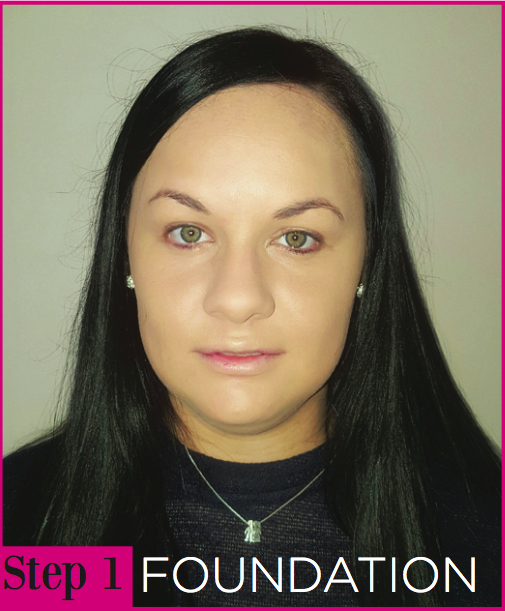 STEP 1: There are different types of foundation, so it's important to choose for both your skin tone and type. Before applying any type of foundation always start with a moisturizer so the skin stays well hydrated. Let the moisturizer dry completely. Cover-up and Concealer Opinions differ as whether to apply concealer and cover-up before or after foundation. You may want to try both methods to see what works best for you.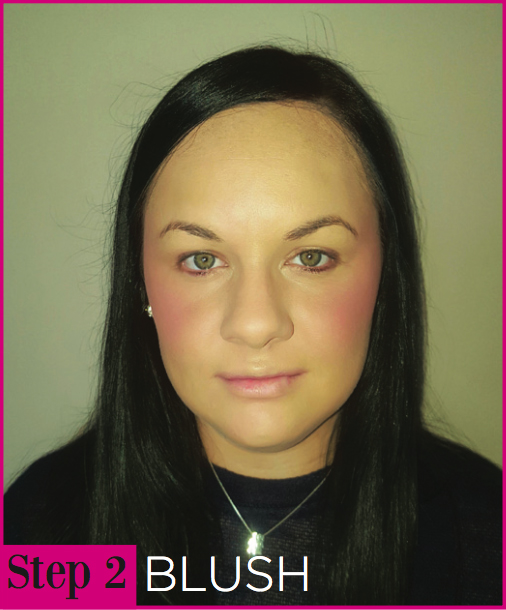 STEP 2: Blush comes in powders, creams, and gels. Apply powder with a medium sized blush brush. The process of applying the blush, no matter what type it is, is the same.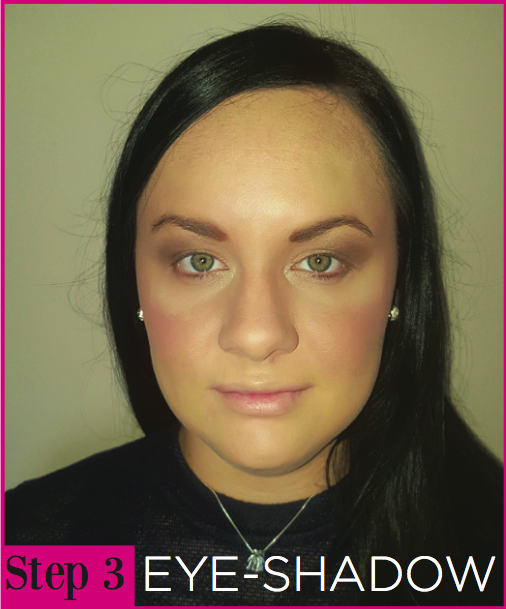 STEP 3: You need to select 3 different colours of your choice.

- Using an angled brush, sweep the lightest shade across the lid from lash line to brow.
- Apply a medium colour to the lower part of the lid and blend well.

- Use the darkest shade on the lash line and outer corners of the eye. Use a small eye shadow brush to work in the darker shade.

- To finish, apply a light highlighter shade to the brow bone.



STEP 4: There are a variety of eyeliner types, including pencil, liquid, gel, pen and crayon; each has advantages and disadvantages. Experimenting with different types will help you nd a favourite.
- Hold your eyelid with one hand and the eyeliner with the other hand.

- With a steady hand, start at the outer corner of the eye and work your way in the centre of the eyelid.
- Use short, feathery strokes, rather than drawing one continuous line.


STEP 5: Mascara really nishes off the eyes, and can even look tremendous without any additional eye makeup as well.
- Take your mascara and hold the wand vertically and move upwards from the base of the top lashes. Let it dry!

- Apply a second coat of mascara.

- Apply mascara to lower lashes by holding the wand vertically.


STEP 6: Lips can be nished off with a simple sweep of gloss, For lasting colour, line your moisturized lips along the natural lip line and ll in with a coordinating colour of lipstick.
- Dot lip balm on your upper and lower lip to give you an even palette.

- Use a lip pencil to outline your lips.

- Choose your favourite lipstick and apply it starting at the centre of the upper lip and moving outward toward one corner.
- Take a tissue and blot your lips to keep the lipstick off your teeth.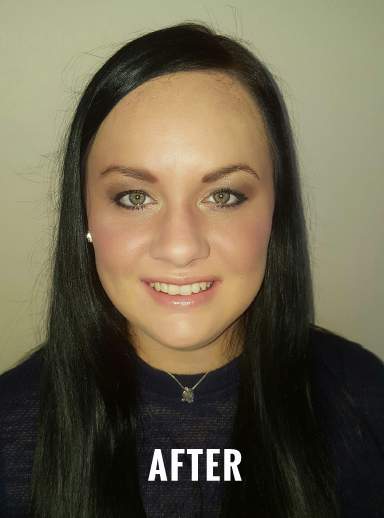 Share this:
Tweet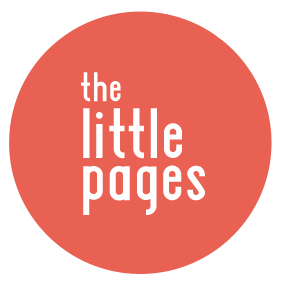 about the author
The Little Pages brings you local content for families in the Port Elizabeth area. We love getting to know interesting parents and business people in the city, bringing you interviews as well as our monthly Mom of the Month feature.

If you have some news that you think may be of interest to parents in our community, you are welcome to contact us and tell us more.
popular posts
Ilze is mom to six year old Ceri and five year old Trace who has Down Syndrome. This single, working mom says that her mothering journey has...
We are super excited to share our first Mom of the Month feature with our readers. Kelly is a beautiful, inspiring mom who is full of joy and an...
Welcome to My Mama Made It! Thank you for taking the time out of your busy day to read the musings of a creative mom, wife, and entrepreneur.