We chatted to two local moms about the dynamics of having a house full of boys vs a house full of girls.
Sonja Voschenk (28)
Sonja is mom to Liané (8), Clara (2) and Minki (6 months). She became pregnant with her first daughter at the age of 19 and says that if she is honest she was not ready to become a mom, but it turned out to be the best thing that has ever happend to her. She has been together with her husband, Ryno, ever since and is proud of all that they have been through as a family. She is a registered debt counsellor and runs her own business, Madiba Bay Debt Counsellors.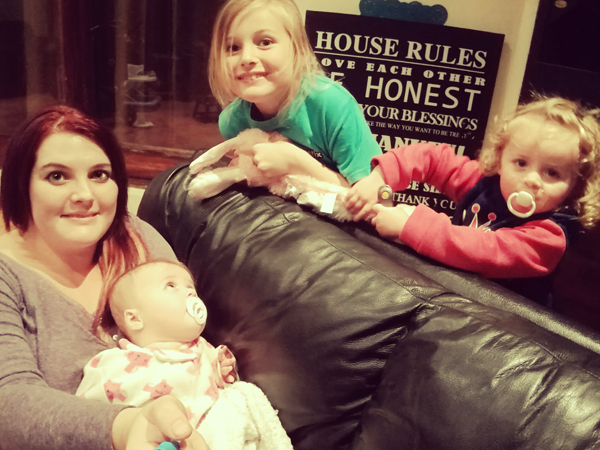 What is the best thing about having three girls?
My girls already share the sister bond that you see in the movies. Sometimes I look at them interacting with each other and it literally takes my breath away!
Having three girls, in my opinion has only perks. They can share clothes, rooms, they play with Barbies and can play with each other's hair. I think for a girl it can only be a good thing, as they will never not have a friend. They have each other always! I absolutely never thought I would have three daughters, and now that I do, I love the animations on the TV the whole time, I love hearing their laughter! Their room is filled with things I used to love as a little girl, so it bring a lot of childhood memories back to me.
Do you have any nicknames in your household?
We have many nicknames in our house from Lianétjie my uitjie to Clara Blara and Minki Twinkie!
Are you planning on trying for a boy?
I will not be having any more children, it's me, my husband and our three girls
What is it like going shopping with your girls?
Shopping expeditions have to be broken up into parties. I take Minki or Clara with me, and Lianétjie stays with her dad and one small sister. I have bravely attempted to take all three shopping with me a few times, and man oh man, it is CHAOS! So we opted for the divide and conquer strategy.
Does your husband feel outnumbered?
My husband originally wanted five children… five! And he does luckily not feel outnumbered because all three of his daughters are daddy's little girls, he gets all the love and attention in our house, luckily he has his own "man cave" he can disappear to if the female hormone levels get too high for him!
What is your approach to parenting your girls?
I love my little family and would not change one thing about us, some days are chaotic and some days things run like a well-oiled machine. I just want to keep on trying to be the best mum I can be, and teach them things that will help them in their adult journey one day.
In your opinion, what is the main difference between a house full of boys and one full of girls?
Definitely the colour PINK!!! and hair and make up and fashion – and don't forget the mood swings! I do think that the way that a mom of girls presents herself plays a big roll in this as well, monkey see monkey do! With boys I imagine dirt, cars and sports – I would need to read a book!

Sarah Dirsuwei (43)
Sarah is mom to Jacob (16), Luke (15) and Cian (11) and is co-owner of The Plantation & The Boma wedding and function venues. She says, "I love being a mom, and our family shares a passion for travel, adventure and the outdoors. We spend every minute of free time exploring the world together, and share our experiences on our family travel blog, Chasing the Rainbow (www.chasingtherainbow.net). She has been married for 17 years to her husband, Ralph.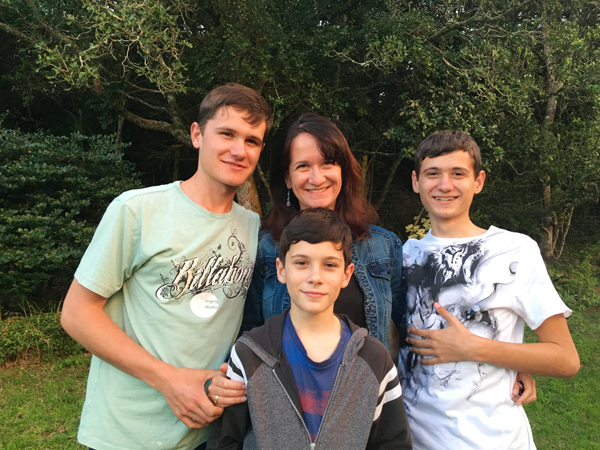 What is the best thing about having three boys?
Our home is a constant hive of activity, full of laughter, bickering and thumping footsteps. There is always a noisy buzz and lots of mess, and I love being part of the chaos. My boys love fishing and being outdoors and I love to spend time discovering the wonders of nature through their eyes.
Are there any challenges to being the only girl in the house?
Being the only girl in the house has its challenges. I have to sit through lots of action and sci-fi movies and listen to loads of dirty jokes. I used to be a real tomboy myself, but being surrounded by all this testosterone has allowed me to enjoy being more girly and embrace being feminine.
Do you have any nicknames in your household?
Oh yes. Why call someone by their real name when a girl's name or something rude is so much more fun?

Are you planning on trying for a girl?
WHAT? We have our hands and our home super full with the three boys and I couldn't imagine adding another one to the mix. Besides I am pretty sure that if we kept on going we would have more boys.
When shopping, what are your boys likely to convince you to buy?
My boys are like the shopping prevention squad. They hate being in the shops and make sure we get it over and done with as quickly as possible. They would rather be outdoors having an adventure. They make it very clear that the only way to make up for dragging them shopping is a reward, usually in the form of something sweet and unhealthy to eat.
Describe an average day in your house?
Oh my word. Our house looks like something out of Armageddon. Dirty clothes on the floor, remnants of weird scientific experiments in strange places, live things tucked away in boxes and strange smells from the kids bedrooms. I've long since accepted defeat, I just try and keep things relatively hygienic. I've learned never to open a box without first asking what's in it and to always leave the toilet seat up.
Do you feel outnumbered?
Not really. I grew up with three brothers, and now with three sons I still get to feel very special, and girly and fragile.
In your opinion, what is the main difference between a house full of boys and one full of girls?
Boys are pretty straightforward – you've just got to feed them lots, try and convince them to do their schoolwork and encourage them to take the occasional shower. Girls seem a lot more complicated, with relationships and fashion and mood swings. I wouldn't know where to start with all that.
Share this:
Tweet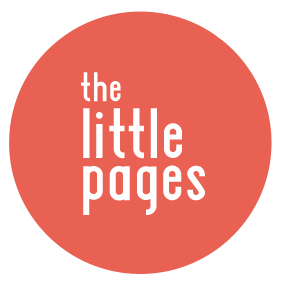 about the author
The Little Pages brings you local content for families in the Port Elizabeth area. We love getting to know interesting parents and business people in the city, bringing you interviews as well as our monthly Mom of the Month feature.

If you have some news that you think may be of interest to parents in our community, you are welcome to contact us and tell us more.
popular posts
Ilze is mom to six year old Ceri and five year old Trace who has Down Syndrome. This single, working mom says that her mothering journey has...
We are super excited to share our first Mom of the Month feature with our readers. Kelly is a beautiful, inspiring mom who is full of joy and an...
Welcome to My Mama Made It! Thank you for taking the time out of your busy day to read the musings of a creative mom, wife, and entrepreneur.