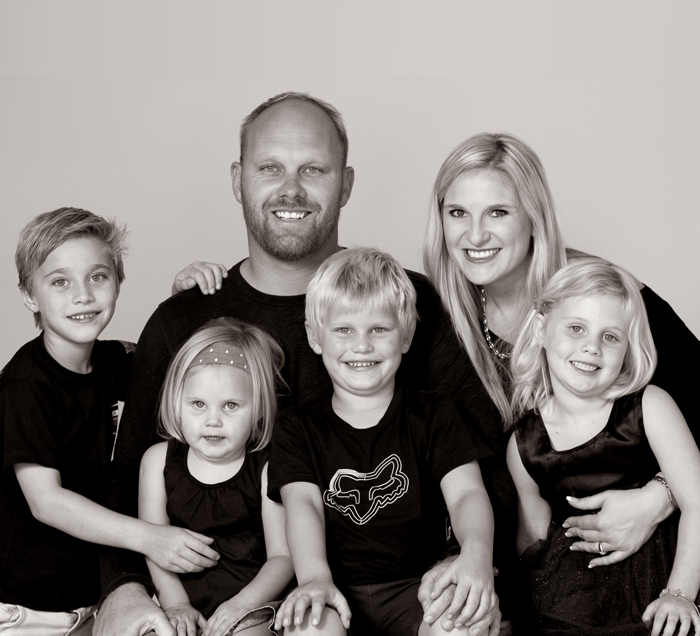 Danielle is mom to two biological sons and two adopted daughters. She shares with us the hopes, fears, heartaches and joys of her family's road to adoption. Although she initially did not think adoption was for her, she is now an advocate for the cause of children who are in need of loving homes.

It was lovely to discover more about how this beautiful family have come together and how they have bonded into a unit. Taking children into your home who come with pain that they will need to overcome is not something that anyone does without a willingness to dig deep within themselves and make sacrifices. Danielle has a huge capacity to love and she attributes this to her faith in God and the work he has done in her heart. She acknowledges that it is not always easy and she knows there will be difficulties to face in the future, but there is enough love in this family.

To see Danielle's daughters today, and know that they are part of a loving, happy family is a beautiful testament to how a selfless act can bring true change. These beautiful little girls now have a hope and a future and a mom who is really pleased to have two little princesses to share all the girly things in life with!

Was adoption something that you had always planned on? how did it come about that you decided to adopt your two little girls?
Haha! No definitely not!!! Well my husband had always been keen on adoption but I wasn't as open! I was helping out with some fundraising at Isithembiso babies home and I felt like I was doing my part but it did give me a love for the hopeless! I always said that if it was something we had to do then God would need to make it extremely clear! As living in Gods will for our lives is so important to us! And that's what He did! He took something that I said to my husband in private (That not even if a little girl that looked like me fell in my lap would I do it(adopt)). And that's exactly what He did exactly a year later... A beautiful little blonde girl walked up to me at church out of the blue and sat on my lap and hugged just me! And I fell in love! And after the second meeting I knew she was my daughter!! And then I found out she had a younger sister also In safe care who I also fell in love with and after meeting her we decided to pursue fostering them, as they weren't up for adoption.

What was it about meeting Lecia that made you change your mind about adoption?
Well the fact that it was very clear that this was God as know one had said go and hug that lady... Haha! And something in my heart just changed... Instantly! There was that same love that id known twice before... When I'd seen my boys for the first time as they were taken out my tummy and put on my chest... A love that a mother feels instantaneously! I had that feeling for both girls when I saw them!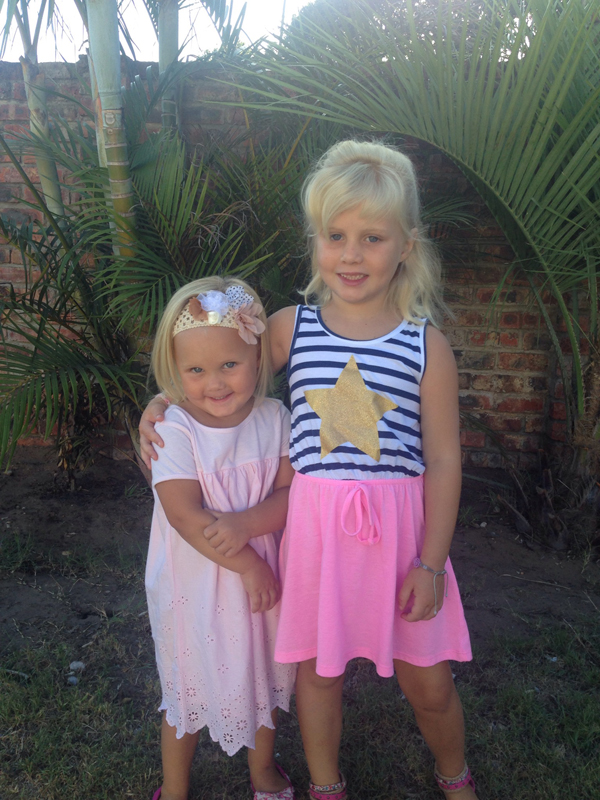 Nikita and Lecia Horne on the day their adoption went through. Danielle says
that she felt an instantaneous love for them the first time she saw them.


Tell us a little about what went through your mind when the social worker phoned you to say you could foster the two girls?
It was quite surreal! Like I knew this was God and that if He wanted us to be their family it would happen but it all happened so quickly it was like eek! We getting 2 more kiddies overnight...literally! We were so excited as we had been in the visiting stage with the girls and that was so hard!! So it was like yes! They coming home!!!!

What was initial reaction of your son's to having two new little girls in the house?
Ah man! It was amazing!! It showed to me that this was right! They just loved their sisters and they were so excited! Yes we have had our challenges and fights over toys etc but they love each and my boys are very protective over their sisters! From the beginning they accepted and loved them as sisters. I believe that an amazing love for people and the broken hearted is being built into my boys! Our kids are way more flexible than we think! And kids have so much love to give!
How did you manage initially, dealing with looking after the needs of all four children during a presumably at times challenging time?
Well we have had loads of tough times but it's also been so rewarding seeing the growth and changes and relationships built! How did I cope?? A very hands on husband, A great support system of family and friends and lots of prayer and trying to have regular one on one time with each child as well as being super blessed by so many people! On a practical side routine was super important(&still is) to me and has definitely been my saving grace!!! Having a community of people around to support us had been amazing!

What was the reaction of friends and family?
Pretty mixed reactions! Our family were a little bit skeptical in the beginning with many real questions, how will we cope financially with 4 kids, how do we have enough to time and capacity for 4, would my health cope (I had been sick for months just months before meeting the girls) how would my boys cope etc! All very real questions that we had tried to process and answer. But when it came to the crunch people have just been so amazing! We have been so blessed with everything our girlies need and have had the most incredible love and support shown to us! In the shops because they all blonde and all similar size people just think I'm crazy!!

Tell us a bit about the two-year journey to the adoption that went through earlier this year?
It was a roller coaster ride of emotions! First finding out that our girls weren't up for adoption and only for Forster care was the first blow as I immediately went there is no ways I can love them like my own and let my boys love them like sisters and risk having them taken away! Until I really felt God tell me to love them in the same way I love my boys... Not knowing if they here today or gone tomorrow! So we embraced the uncertainty of foster care which had many challenges but we loved our girls so much we would do anything for them and we were ready and willing to fight for them! Their have been many challenges but so many more joys, it has been a journey that ended so sweetly with our girls official adoption coming through in January this year! And seeing my girls and boys dance and swing around filled our hearts with so much love and happiness and it was suddenly all worth while!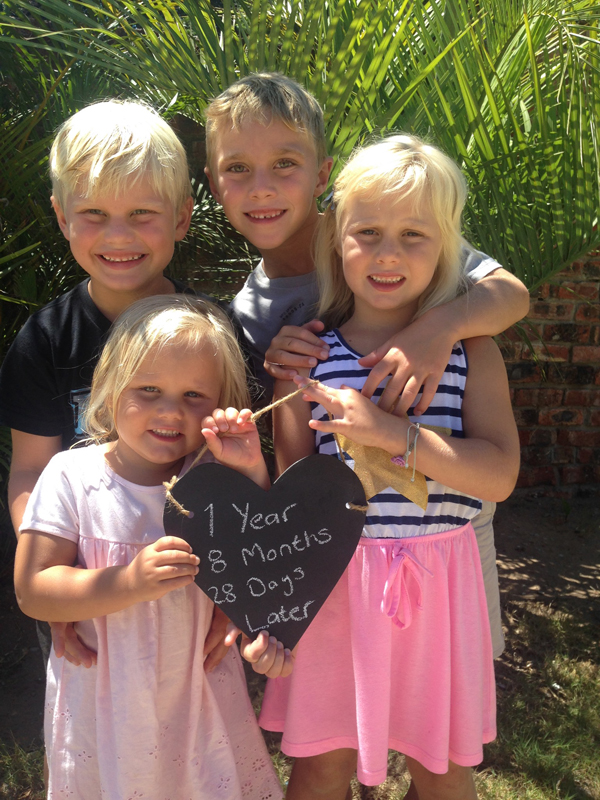 The girls celebrating their adoption with their brothers.

What was it like for you as a family when you received the news that the adoption had gone through?
Well nick and I were sitting in court last year November to renew the girls foster care when the magistrate decided that the best thing for our girls was that they were adopted by us! I remember nick and I squeezed hands that our knuckles were white just listening thinking to myself am I dreaming!! My heart was beating uncontrollably! We then had a 60 day "cooling off period" to get through where we had many friends praying for us and when we all 6 went to court in January it was a beautiful thing! Our girls were overwhelmed with joy and our family felt secure and full!

What has it been like becoming mother to your daughters, considering that you did not have nine months preparation but rather they came suddenly into your lives, and the fact that they are not family by blood - what is your take on this?
I'm quite a girly girl! So having girls has been special! It's brought a softness to our home and my boys! I've loved playing dress up, painting nails and having princess yea patties with my girlies! They might not be blood but we love them just as much! They weren't born from my womb but in our hearts and that's the same thing really!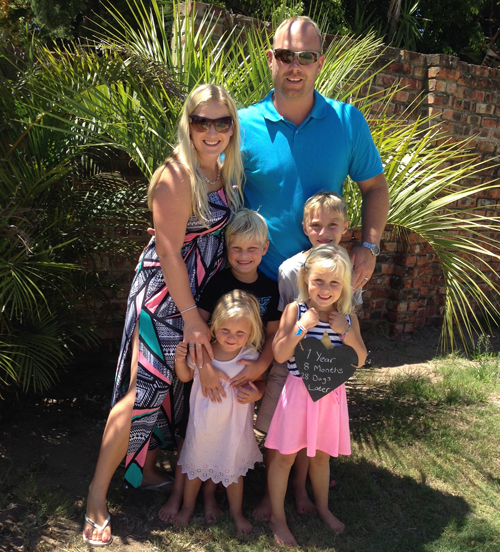 The whole family together. Danielle says that every day seeing the life of her
daughters is a joy, knowing what they have been rescued from.

What are some of the challenges that parents of adopted children face, and what are some of the unique joys that they get to experience?
There are many challenges but with perseverance and prayer I believe that these children will overcome and that they will be stronger because of it! They have a beautiful story and it's all theirs and this has taught me so much about what adoption into Christ means! Every day and seeing their life is a Joy! Knowing where they have come from and how they were rescued and how day by day their life is changing is a joy! We celebrate the little joys!

What would you say to any parents considering adoption?
If you're open, even just a little God can use you! He will bring that little person across your path!and your life will be changed! It is a challenging road but what parenting isn't! And the joy and love that you will be rewarded with far outways any of the challenges! There is such a massive need in our country! We can all play a part in this countries future, even by supporting families who have adopted or babies and children's homes! It's a privilege!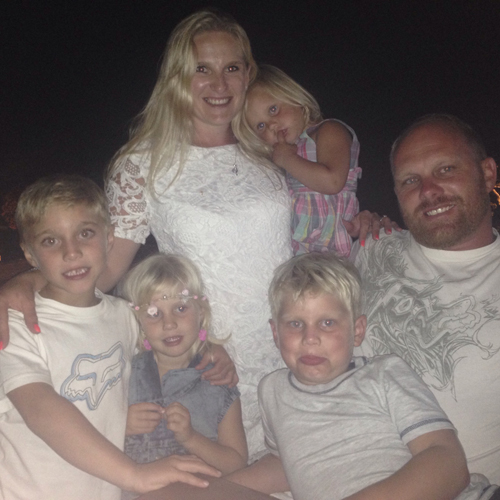 Share this:
Tweet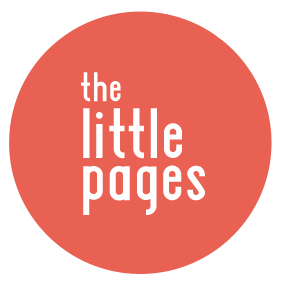 about the author
The Little Pages brings you local content for families in the Port Elizabeth area. We love getting to know interesting parents and business people in the city, bringing you interviews as well as our monthly Mom of the Month feature.

If you have some news that you think may be of interest to parents in our community, you are welcome to contact us and tell us more.
popular posts
We are super excited to share our first Mom of the Month feature with our readers. Kelly is a beautiful, inspiring mom who is full of joy and an...
While lying in my son's bed last night while he fell asleep, I began to think about my parenting journey thus far. A humbling experience to say...
Ilze is mom to six year old Ceri and five year old Trace who has Down Syndrome. This single, working mom says that her mothering journey has...