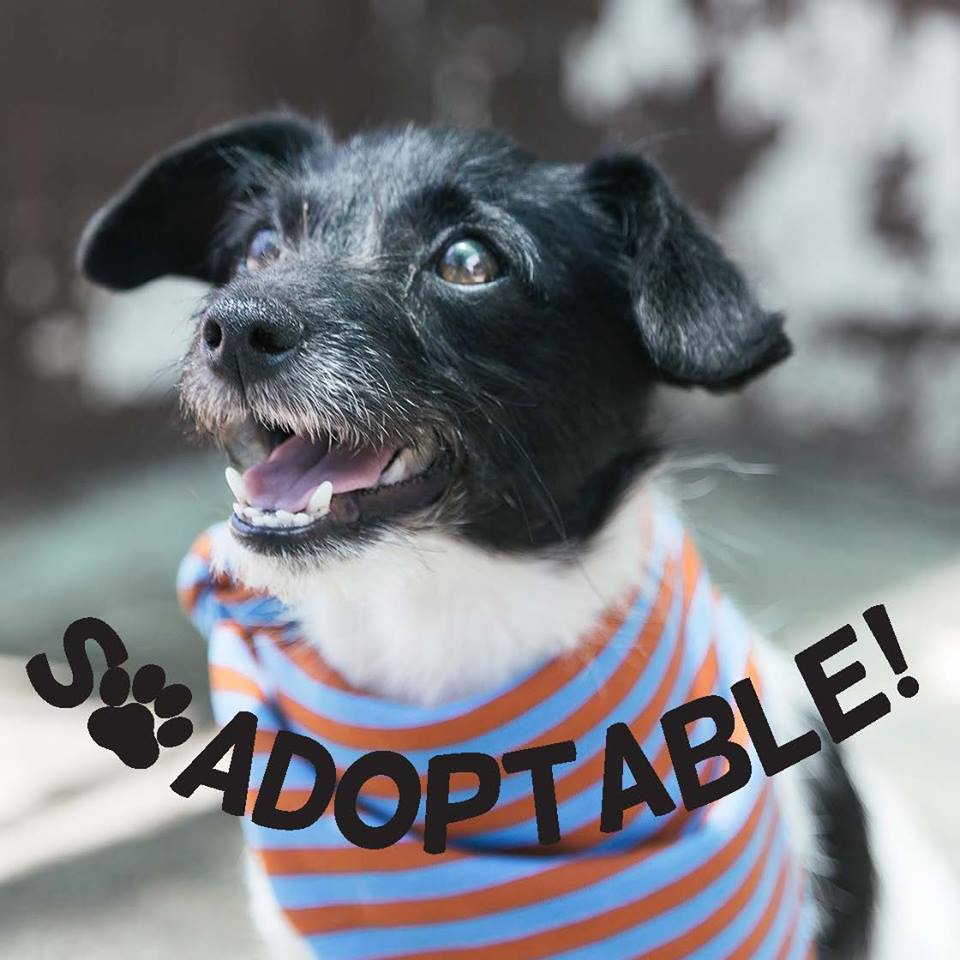 Choosing a family pet can be a big life-changing decision, and not only for the new furbaby entering your lives.
Adoption is an opportunity for parents to instil life-long values with their children. Not only will they learn that it is better to "adopt, don't shop", but visiting animal shelters can teach them about compassion and caring for other living creatures.
We took the time to chat to the team at So Adoptable about the importance of adopting your new family member from an animal shelter.

Who and what is So Adoptable?
The So Adoptable founding team is made up of Tarryn-Lee Warner, Aimee de la Harpe and Nadia van der Walt. Nadia is currently studying towards her Masters in Photography at NMMU. She strives to capture the individual personalities and characteristics of each animal in her photos. Aimee is in the marketing field and has a Bachelor of Journalism from Rhodes university. Aimee takes care of the graphic design side of So Adoptable and is a dedicated furparent. Tarryn-Lee Warner has a Masters in Development Studies from NMMU. Having a keen interest in social development, the move into animal rescue came as a natural progression after adopting her third dog.
The three friends, all animal rescue volunteers as well as "furparents", decided to pool their individual skills to create this social media project with the objective of normalising volunteerism and adoption through shelters.
The intention for So Adoptable is to facilitate building a relationship between Save-A-Pet and the community around it. Save-a-Pet serves the community and relies on their support.
"What we hoped to do was create a much needed bridge between shelters and the general public. Seeing a quirky or cute picture of an animal makes it easier for people to imagine them as a happy dog part of their family."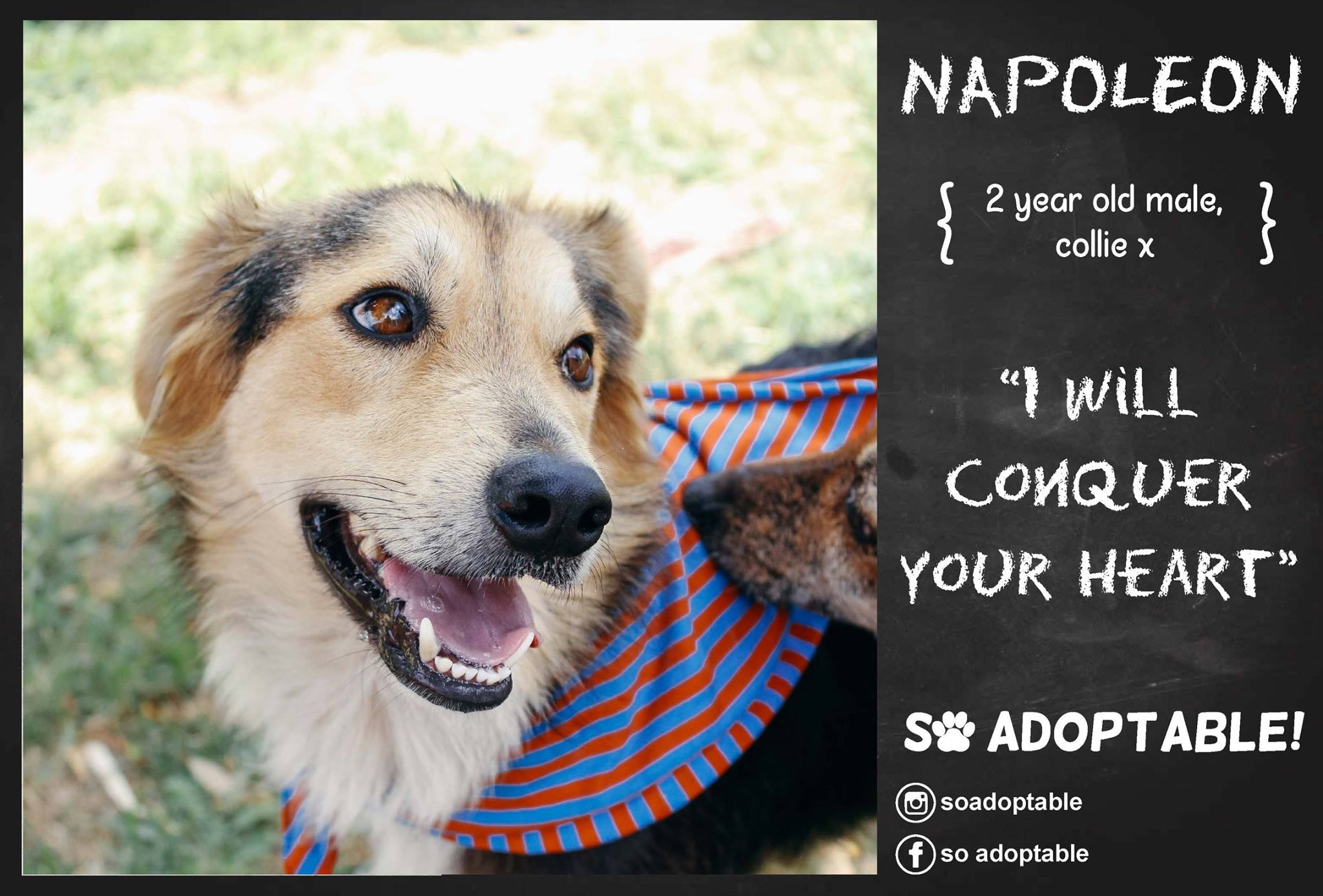 One of the many adorable pups looking for a home
Why Save-a-Pet:
Adding to the ongoing success of social media projects in highlighting the plight of animal shelters globally, the team wanted to create that kind of project for one of Port Elizabeth's oldest (and fullest) shelters, Save-a-Pet in Greenbushes.
Through creative marketing, So Adoptable hopes to overcome some of the challenges facing the shelter such as their relatively isolated location in Greenbushes, as well as the problem of overcrowding due to their status as a "no-kill" shelter. Most of the dogs at Save-a-pet end up becoming long term residents there because most people generally come in wanting puppies.
"It goes without saying that a good photo makes all the difference in marketing anything and we realised that we wanted to capture the essence of these dogs in a way that compelled people to make the trip out to the shelter."
Save-a-Pet already has their own fundraising projects so the goal is to support the existing projects and offer ideas to supplement their fundraising initiatives, offering any additional resources or ideas where possible. This is a project that is open to anyone to get involved with.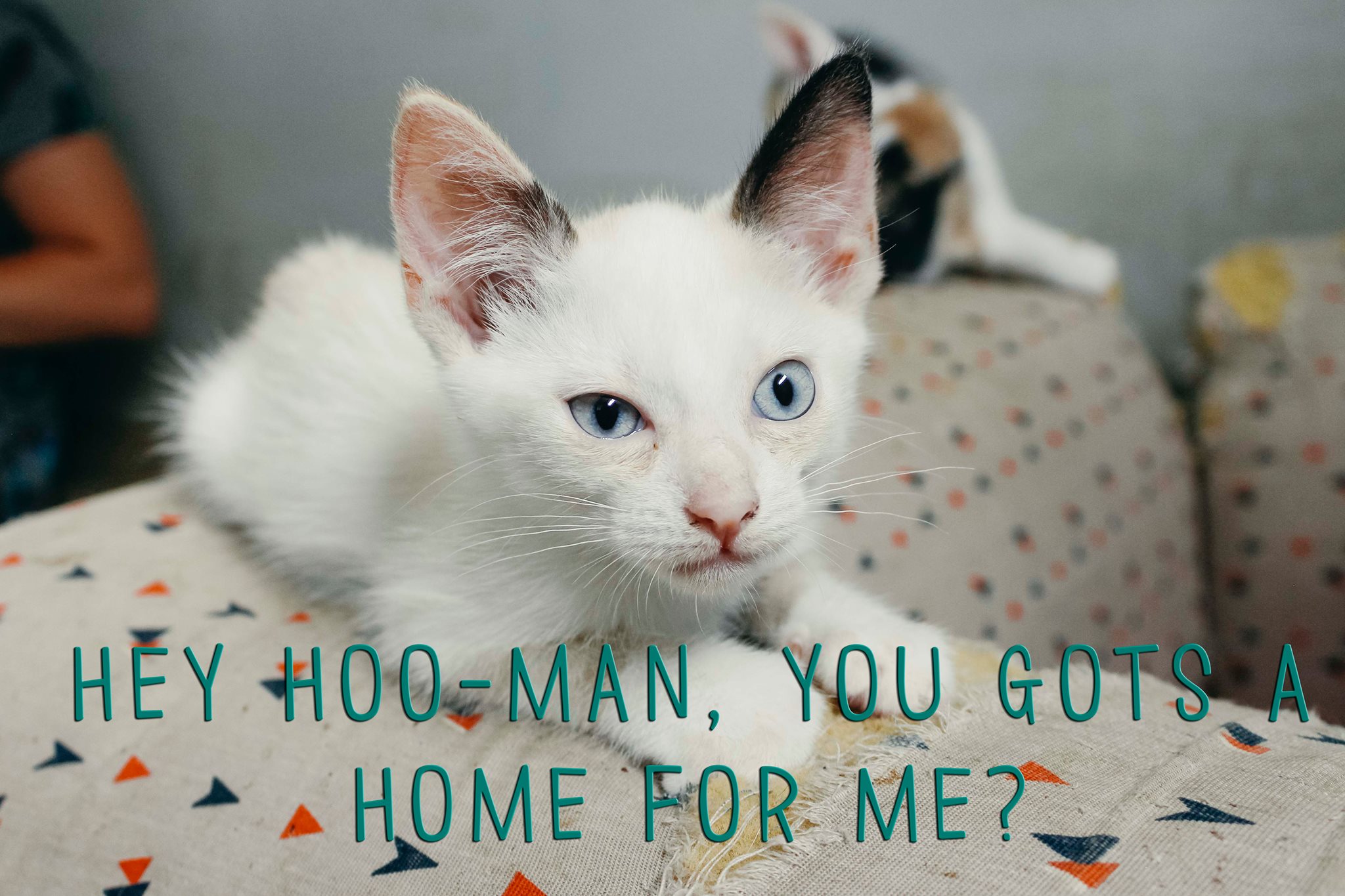 Save-a-Pet currently requires funds and materials for a much needed cattery

How to help and get involved:

Any and all donations of food and other necessities are always appreciated by Save-a-Pet, however most of their expenses go towards the medical care of their animals. Cash donations make a huge impact, and no amount is too small as it all adds up.
Other ongoing needs:
- Tick/flea products such as Nexguard, Bravecto, Frontline etc
- materials and funds to build a much-needed cattery (Currently they do not have a facility for cats and are forced to house those cats that are brought in, in make-shift accommodation)
- donations of second-hand goods to their charity shop




Follow So Adoptable on Facebook: www.facebook.com/soadoptable
Follow Save-a-Pet on Facebook: www.facebook.com/Save-a-Pet-Port-Elizabeth-124220440941654/
Or to find out how you can help, email: soadoptableproject@gmail.com
Share this:
Tweet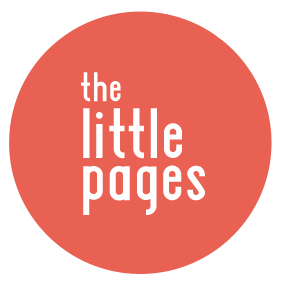 about the author
The Little Pages brings you local content for families in the Port Elizabeth area. We love getting to know interesting parents and business people in the city, bringing you interviews as well as our monthly Mom of the Month feature.

If you have some news that you think may be of interest to parents in our community, you are welcome to contact us and tell us more.
popular posts
We are super excited to share our first Mom of the Month feature with our readers. Kelly is a beautiful, inspiring mom who is full of joy and an...
While lying in my son's bed last night while he fell asleep, I began to think about my parenting journey thus far. A humbling experience to say...
Ilze is mom to six year old Ceri and five year old Trace who has Down Syndrome. This single, working mom says that her mothering journey has...