Nesting Place moved to Walmer: An interview with Jana Rademeyer
Posted by The Little Pages - Mar 14, 2016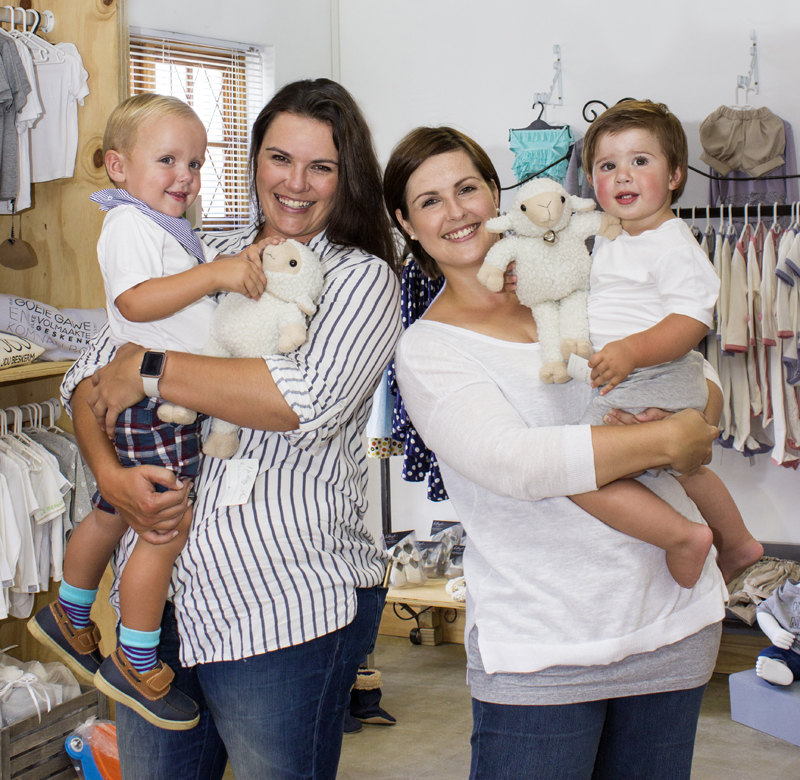 Jana is a self-confessed serial entrepreneur. When she got married several years ago, she transformed a barn on the family farm into a spectacular venue. When she got pregnant, she decided to share the research and product knowledge that she was gaining and establish a niche baby boutique. And so The Nesting Place was born. Any bride who has walked down the aisle at Slipperfields Wedding Venue will know that Jana is attentive to detail and cares about the overall experience. She takes the same attitude at The Nesting Place, introducing mainly products that she has used and loved herself. She is excited about the store's offerings and although they are growing, she is intent on retaining a personal approach to meeting her shopper's needs.
She now also has the benefit of her sister and fellow business woman, Esta Van Eeden by her side. Esta was running her own ladies boutique in the Freestate, but recently moved to Port Elizabeth and joined Jana at the Nesting Place. The sisters are excited to be in a position to introduce quality brands and products to fellow moms and Jana says, "Most of the products we stock, we have used ourselves. We try and keep up with the trends, but ultimately our product choice is with baby's safety and comfort in mind. We choose brands that moms need, and that are exclusive. We invest only in quality brands."
What inspired you to open the Nesting Place?
My inspiration was three fold :
1. I fell pregnant with my son, and researched Strollers and Carseat Brands relentlessly, I came across a brand Stokke and Besafe and I knew that was what I was looking for . I couldn't find the brands in Port Elizabeth and decided to introduce the brands to PE after using it and loving it so much.
2. My sister owned a niche ladies boutique in the Freestate and I could see how she enjoyed her job and the loyal customer base se built proved an extra motivation for me. She has recently sold that business and has now joined me here at Nesting Place.
3. I have close friend Sam who like me is a serial entrepreneurs, she lives in Cape Town and introduced me to other baby boutiques, so I knew exactly what I wanted and what I didn't want.
Thus my inspiration was threefold, thanks to my son, family and friends.
How do you select your product ranges?
Most of the products we stock, we have used ourselves. We try and keep up with the trends, but ultimately our product choice is with baby's safety and comfort in mind. We choose brands that mom's need , and that are exclusive. We invest only in quality brands.
Tell us about your move, what made you decide to move to Walmer, what can moms expect from the new location?
Our new shop will be larger than our old one, with nursery sections within the shop. There will be plenty of space for interactive demos on products, décor and trending ideas will be tangible on the shop floor. We will also offer an added service of gift and flower delivery, albeit to homes, businesses or hospitals. Our new online shop will also help to streamline shopping. We will have a gift registry section within the shop , and we also offer a stork and birthday party planning service. We have brand new maternity range available too. Our new shop is at 250 Main Road Walmer and we are neighbours to Baby Builders and Place for Women Pilates Studio. A real hub for moms.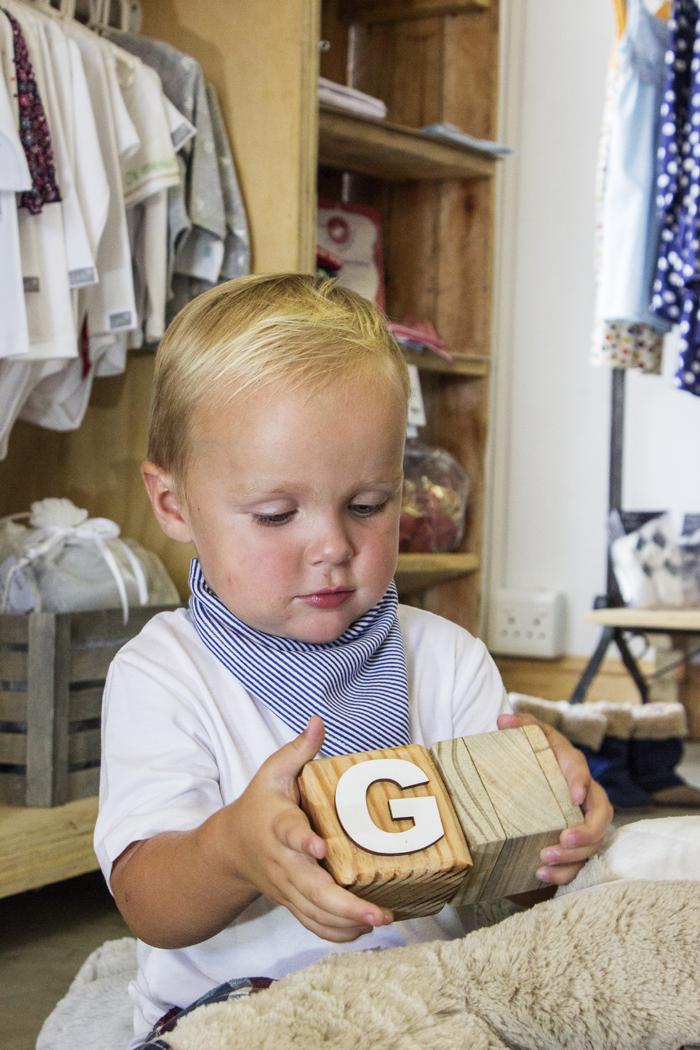 Two-year-old RJ enjoys playing with some of the toys at his mom's shop

Tell us a bit about your experience of becoming a mom?
It came like a freight train and the roller coaster ride hasn't stopped. RJ has changed my life so much that I actually become quite emotional just thinking about him. Some days I wonder how I will be the best mother I can be, and most days I am running late , but the amount of joy that little blue-eyed boy gives me is immense. He surprises me daily and is such a happy ( but often mischievous) little man. Having him has put my view of the world into perspective, I work hard and juggle things for him . To leave a legacy for him would be second prize, because I can already see what a big persona he has - he will grow to be a force to be reckoned with. Teaching him how to treat people well and respect life is first prize.
What are some of your favourite products that you stock, perhaps items that you have used yourself?
Definitely the Stokke Xplory, it's a fantastic stroller. Besides that it's beautiful to look at, RJ was never uncomfortable in his stroller. The Besafe Izi Comfort car Seat, is one of the safest Car Seats around and very easy to install in your car. It reclines which again is so comfortable for children. Sophie the Giraffe is must for a teething baby, so are any of our Chew Bibs. I used Muslins daily wit RJ and now in Summer he still uses it at night instead of a comforter. We also stock babywrap carriers and then off course the Stokke Mycarrier too.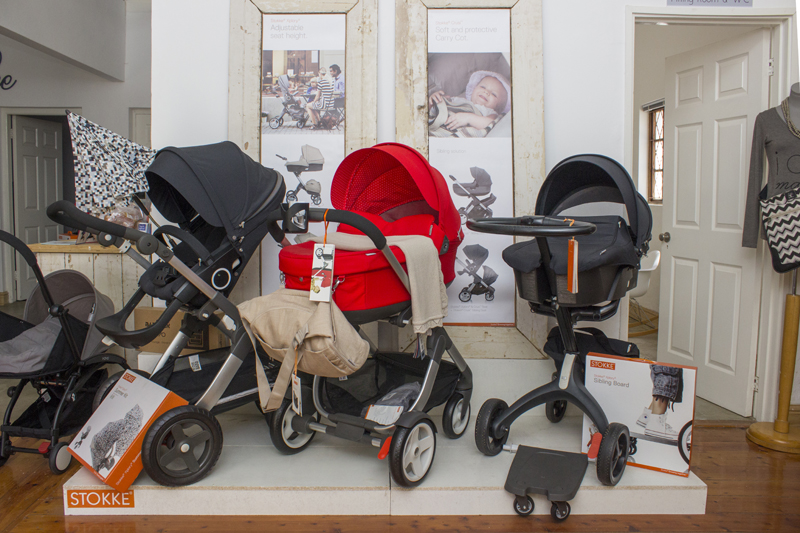 Jana loves the Stokke range of products and has used and enjoyed them herself


What kind of an experience can moms expect from the Nesting Place?
We are here to help you choose products that will suite your lifestyle and value baby's safety and comfort as priority. We sell authentic brands and will offer clients a real experience. We hope to become mom's first stop for advice and only stop for baby.
What are you plans for the Nesting Place for the future?
Nesting Place is a bit like having a baby, we are now in our Toddler phase and hope to blossom year on year and never lose the personal touch and relationships we have with our clients. We are looking forward to introducing more new brands to Port Elizabeth and staying one step ahead of our competitors. Ultimately we will always love to meet our new tiny clients that we are able to see grow before our eyes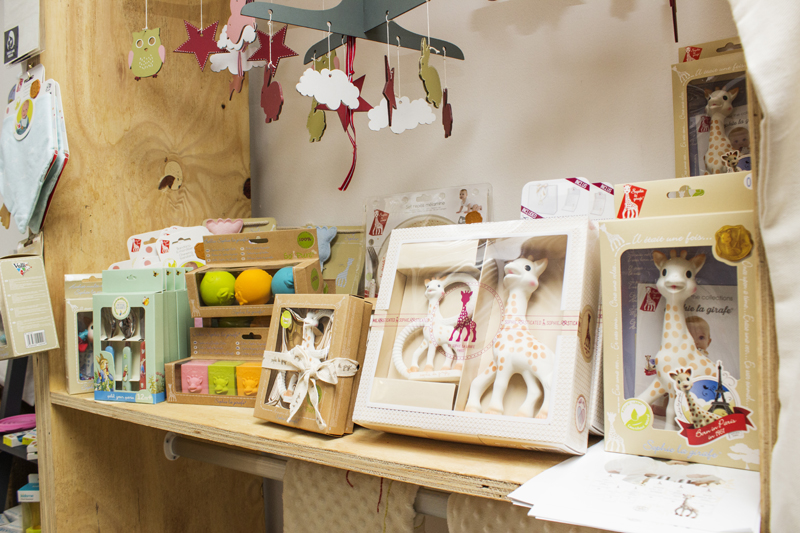 Nesting Place stocks a carefully selected range of exclusive products for babies and moms
Share this:
Tweet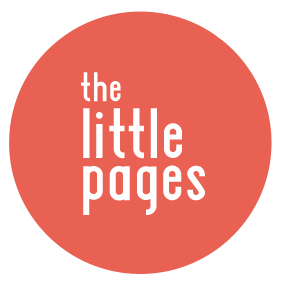 about the author
The Little Pages brings you local content for families in the Port Elizabeth area. We love getting to know interesting parents and business people in the city, bringing you interviews as well as our monthly Mom of the Month feature.

If you have some news that you think may be of interest to parents in our community, you are welcome to contact us and tell us more.
popular posts
We are super excited to share our first Mom of the Month feature with our readers. Kelly is a beautiful, inspiring mom who is full of joy and an...
Ilze is mom to six year old Ceri and five year old Trace who has Down Syndrome. This single, working mom says that her mothering journey has...
Welcome to My Mama Made It! Thank you for taking the time out of your busy day to read the musings of a creative mom, wife, and entrepreneur.