Smiley Kids - a childcare option that offers security and quality eductation
Posted by The Little Pages - Dec 7, 2015
Choosing the right chidcare can be a daunting and stressful process for any new mother. While facing the adjustment of going back to work is challenging, the task of appointing a daycare for your baby takes top priority.
Smiley Kids is a private pre-primary and exclusive baby centre and after care where children are catered for from the age of 3 months to 6 years with the aim of creating an environment where not only the physical needs of the child are met, but they are stimulated and loved as well. Mom can rest easy knowing that when she returns to work, her child is receiving the best possible early childhood development stimulation and individual attention.

There are two branches in Port Elizabeth, one in Newton Park and one in Charlo and they are open from 06h30 to 18h00, Monday to Friday, all through the year.

When it comes to security and safety, Smiley Kids are intent on offering a high standard and are monitored by CCTV 24/7/365 and are also contracted to ECMR for rapid medical aid response. Staff are also trained and up-to-date with the latest first aid trends to ensure the safety of all all babies and children.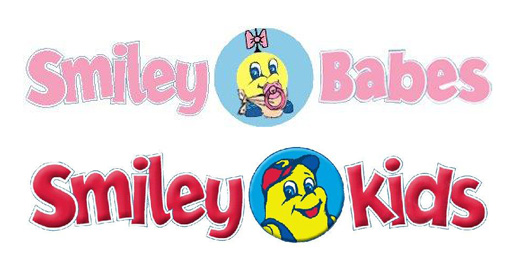 Smiley Kids is a private pre-primary and exclusive baby centre and after care
catering for childrne from the age of 3 months to 6 years

The Smiley Babes Programme: For babies from 3 months old
The Smiley Babes programme was developed to ensure a holistic approach to development through Kinaesthetic, visual and auditory learning experiences. Babies are able to enjoy learning through play while experiencing the security of a daily routine through use of the stimulation programme, aerobics and baby massage.
Researched and developed according to age by occupational and physiotherapists, the stimulation programme ensures a solid foundation for your baby's development. The programme encourages brain development through exercise, tactile, sensory and vestibular stimulation as well as encouraging speech development. Reports are supplied to mom on a regular basis.
Nutrition is also taken care of at Smiley Babes as specially prepared, well balanced baby meals are provided daily.

What to expect from Smiley Kids: Ages 2 - 6 years
The Smiley Kids Pre-Primary makes use of a solid foundation phase curriculum, ensuring that your child will receive all the necessary input to prepare them for primary school. Making sure that parents are kept up to date on their children's progress is important at Smiley Kids, and reports are provided to parents three times a year.

The school also offers a wide variety of extra-mural activities which compliment the academic and physical aspects of the curriculum.

The staff take pride in providing quality child care, ensuring that each child is treated as an
individual and given the attention they need in order to thrive during early childhood.

A few words from a Smiley Kids parent:
" I am a Mom of two at this amazing school. They not only are licenced to practice, on par with all the educational requirements and excelling from year to year with their service - they have an amazing staff.
Each and every teacher at this school is really aware of our precious children's emotional, intellectual and physical needs. They surpass what is expected from them when it comes our children.
My children are so happy, and knowing that they are developed, taught more than just schoolwork, my children have another Mum (at school) when I am at work.
I am truely an elated parent that my children attend this school with the best management I could ask for. May they continue to grow and excell each and every year as they have proven to do up to date.
Bless you. Proud to be a Smiley Kids Charlo parent and will recommend this facility, school, business and mom-away-from-home to any parent. I can rest assured when at work that these teachers are taking the best care of all my children's needs."
-Mercia

5 Important questions to ask when looking around for a daycare / school for your child...

1. What are the qualifications of the staff?

2. Is the school/daycare registered with the necessary authorities?

3. Have staff been qualified in first aid?

4. What are the meal plans and are they age appropriate?
5. What system of reporting back to parents is in place?


NEWTON PARK | 041 364 0246 | Email: newtonpark@smileykids.co.za | 72 Pickering Street, Newton Park
CHARLO | 041 368 7855 | Email: charlo@smileykids.co.za | 181 Circular Drive, Charlo
Share this:
Tweet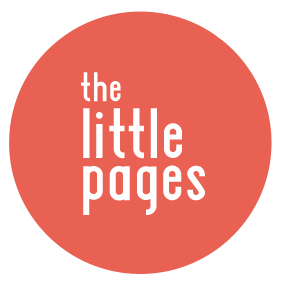 about the author
The Little Pages brings you local content for families in the Port Elizabeth area. We love getting to know interesting parents and business people in the city, bringing you interviews as well as our monthly Mom of the Month feature.

If you have some news that you think may be of interest to parents in our community, you are welcome to contact us and tell us more.
popular posts
We are super excited to share our first Mom of the Month feature with our readers. Kelly is a beautiful, inspiring mom who is full of joy and an...
While lying in my son's bed last night while he fell asleep, I began to think about my parenting journey thus far. A humbling experience to say...
Ilze is mom to six year old Ceri and five year old Trace who has Down Syndrome. This single, working mom says that her mothering journey has...