FirstBIKE balance bikes now available in South Africa
Posted by The Little Pages - Nov 30, 2015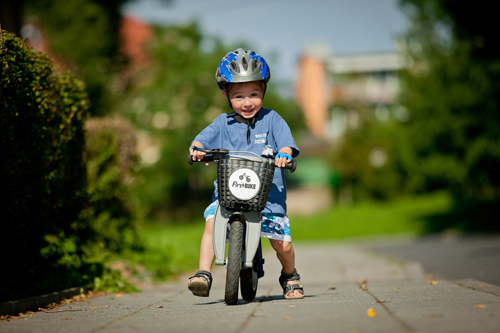 FirstBIKE® is a new internationally acclaimed balance bike designed specifically for children between 2-5 years old. These awesome bikes are available from www.firstbikeafrica.co.za and would make the perfect Christmas present for young children who love adventure and the outdoors. Be sure to enter the FirstBIKE competition on the Little Pages competition page and stand a chance to win one! ENTER HERE >

What is a balance bike?
Balance bikes are a great way to introduce young chidren to cycling as the young rider has the opportunity to naturally develop balance. The bikes have been designed in order to provide children with a fun and safe riding experience that will build their confidence and help them to transition smoothly to a pedal bike later on.

What makes the FirstBIKE balance bikes stand out?
FirstBIKE has been designed by Ralf Coerschulte, an avid German cyclist, product designer, and father of three, with one goal: to build the safest and best balance bike for young children, allowing them to learn to ride a bike intuitively and without stress.
After years of fine-tuning and testing, Ralf succeeded in creating a unique product that is deemed to be the safest in its category. Thanks to its glass fiber, injection-molded composite material, there is also no risk of scratching, splintering, swelling or rust!
FirstBIKE balance bikes are a great way to introduce young children to cycling,
allowing them to develop balancing skills and build confidence.


FirstBIKE Safety Features:
Rear drum SafetyStop brake that ensures very gentle and gradual braking (adjustable).
- Steering limiter that helps the child to control the bike and prevent falls.
- Horse saddle seat to ensure the child does not slip off when riding downhill.
- No sharp edges, no protruding screws and sealed bearings to protect little fingers.
- Flexible lightweight high-tech frame for shock-absorption to protect the child's spine.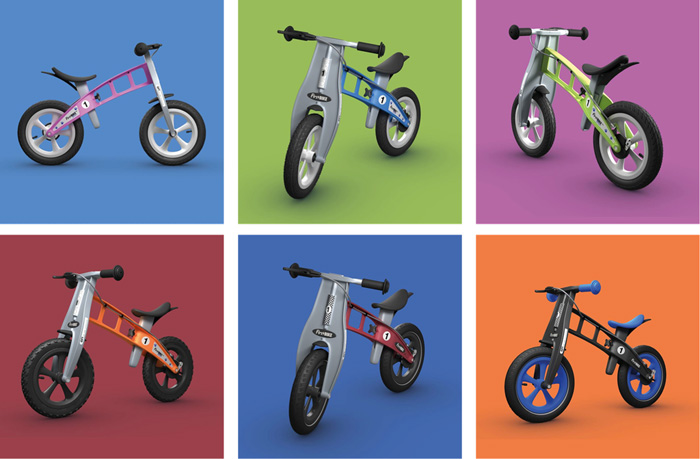 FirstBIKE balance bikes come in 10 colours and there are 4 models to choose from.


Additional Features:
- Extremely light – only 3.9kg with a brake, flexible and strong.
- Winner of a number of US and European awards including Creative Child Magazine Product of the Year Award, Creative Child Magazine Top Toy of the Year Award, Dr. Toy 10 Best Active Products, The National Parenting Center Seal of Approval, The Toy Man Award of Excellence, Parent Tested Parent Approved Award, Tillywig Top Fun Award and most recently, Polish Toy of the Year of 2014.
- Available in 10 colours – blue, pink, green, red, violet, light blue, orange, silver, and special edition limited blue and limited orange.
- 4 models to choose from-Street (tyres for the street), Cross (tyres for off-road), Racing (hybrid tyres for any surface) and Limited (special edition colours and hybrid tyres for any surface).
- Specifically designed for children between 2 and 5 - optional LowKit available for toddlers between 22 and 30 months.
- Lifetime warranty on the frame and fork and a 5-year warranty on all other parts.
- Adjustable seat height with no tools./
- Inflatable Schwalbe tyres of superior quality.
- Accessories- baskets and a wide variety of bells.


See the FirstBIKE balance bike in action HERE >
Share this:
Tweet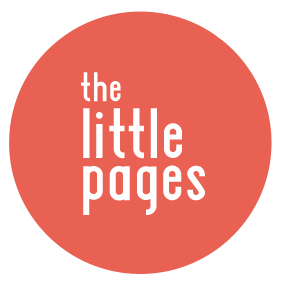 about the author
The Little Pages brings you local content for families in the Port Elizabeth area. We love getting to know interesting parents and business people in the city, bringing you interviews as well as our monthly Mom of the Month feature.

If you have some news that you think may be of interest to parents in our community, you are welcome to contact us and tell us more.
popular posts
We are super excited to share our first Mom of the Month feature with our readers. Kelly is a beautiful, inspiring mom who is full of joy and an...
While lying in my son's bed last night while he fell asleep, I began to think about my parenting journey thus far. A humbling experience to say...
Ilze is mom to six year old Ceri and five year old Trace who has Down Syndrome. This single, working mom says that her mothering journey has...