Events and activities for children in Port Elizabeth over the festive season
Posted by The Little Pages - Nov 26, 2015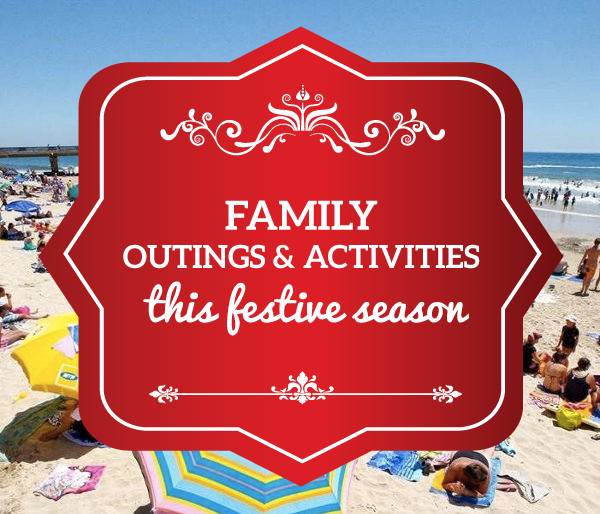 The school year will be coming to an end soon and your children are no doubt looking forward to their summer holidays. If you will be sticking around in Port Elizabeth for the festive season, here is a roundup of some family-friendly events and activities for children that are happening in and around town.

The Valley Market
Artisanal food, crafts and live music. The Valley market offers a family-friendly atmosphere. You can stock up on some artisanal and farm-fresh produce, enjoy a selection of ready-to-eat treats and meet up with friends on the grassy picnic area while you take in the live music. There will be three Valley Markets taking plave over the holidays, on the 5th, 12th and 19th of December. The market on the 19th will be a Christmas-themed market with lots of fun for the children.
See here for more info >

The Wedgewood Market
Enjoy a short drive out to Wedgewood Golf Estate where you will find this relaxed market with a country-lifestyle appeal. Come for breakfast and stay for lunch! Ample space and seating as well as children's activities make this a great day out for the family. Expect farm-fresh produce, mouth-watering artisanal food, expertly brewed craft beer and handmade products.
See here for more info >

Art Classes at "Peace" of Art
Children's art classes are on offer daily at "Peace" of Art at the Peace @ Heart Creative Village at 85 Main Road, Walmer. The classes last for two hours and are ideal for children age five and up (there are creative activities that boys will love as well). You can choose from two time slots, either 10am - 12 or 2pm - 4pm.
Phone - 082 770 9994

Uncle Jumbo's Christmas Party
A firm favourite in the Port Elizabeth festive season calendar, Uncle Jumbo's Christmas Party will be taking place between 2 - 12 December this year. Children love the make-believe fun and the farm-like atmosphere of the Heatherbank Farm in Charlo. All of the regulars will be there from Noddy, Father Christmas, Tinkerbell to the beloved brass band. Book with Computicket.

Sylvan Belle Christmas Market
Another market to look out for is the Sylvan Belle Christmas market taking place over three days at the Grand Hotel on Belmont Terrace. Come and enjoy endless hours of shopping just before the Christmas rush!
See here for more info >

Wyndomayne Christmas Lights Weekend
Something special for the children is the Christmas Lights Night Market taking place on the Friday evening of 18 December, come along and enjoy the festivities and market atmosphere in a country setting. The market runs from the 18th - 20th December.
Contact Yolanda - 071 606 7289

Evolution MMA Kids Holiday Camp
Evolution MMA are offering a holiday camp for children age five and up this December. The camp takes place three days per week fro Tuesday to Thursday from 8 am until 12 pm and costs R200 per week or R80 per day.
Contact Leigh van der Berg - 0828577527 (text or whatsapp) or email leigh@evolutionmma.co.za

Hopewell Family Friday Evenings
Experience a relaxed vibe, fires and soul food. Fun activities for the whole family including: Kiddies jumping castle, play area and MTB track. Trails open for MTB and and trail running and hiking. The evening events also include live music and will be taking place from 6 November - 18 December (on Friday evenings).
Contact Kevin - 079 502 0035

Parkrun at Hobie Beach
A free timed 5km fun run for the whole family. Parkrun happens every Saturday of the year at 8am (come rain or shine). A great way to start your weekend and stay fit and healthy over the festive season along with your whole family. Meet at Hobie Beach at 8am.


If you know of or are associated with an event taking place in our city over the holiday season - please notify as by adding the event for free to our calender CLICK HERE >


Share this:
Tweet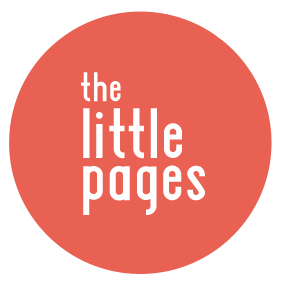 about the author
The Little Pages brings you local content for families in the Port Elizabeth area. We love getting to know interesting parents and business people in the city, bringing you interviews as well as our monthly Mom of the Month feature.

If you have some news that you think may be of interest to parents in our community, you are welcome to contact us and tell us more.
popular posts
We are super excited to share our first Mom of the Month feature with our readers. Kelly is a beautiful, inspiring mom who is full of joy and an...
While lying in my son's bed last night while he fell asleep, I began to think about my parenting journey thus far. A humbling experience to say...
Ilze is mom to six year old Ceri and five year old Trace who has Down Syndrome. This single, working mom says that her mothering journey has...