GENTLE DISCIPLINE: Parenting from a place of MINDFULNESS
Posted by The Little Pages - Dec 1, 2015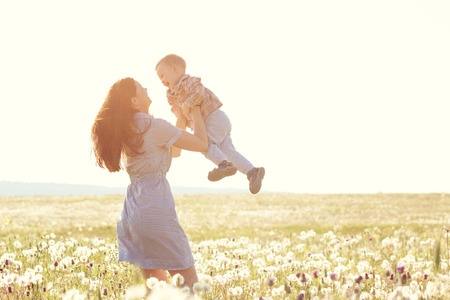 Sherry Watkiss and Leche Kapp are counselling psychologists and managing partners at the Centre for Play & Innovation - a dynamic Port Elizabeth basaed company that is focused on using play to allow individuals and groups to optimise their true potential. In this article, Sherry and Leche touch on popular discipline techniques and then put out a challenge to parents to be aware of the impact of their own emotional regulation on their children.
We are going to begin this conversation by making the following statement… "PARENTING IS HARD!" There is nothing easy about guiding and instructing a little being towards optimal development. I think that most parents think about the home that they want to create as a harmonious environment, one that fosters love and autonomy within their children. But there is quite a bit of living and disciplining that needs to happen between the moment of conception and when your child leaves the nest. In this segment we want to touch on a few popular disciplining strategies that have seen the light in the past couple of decades, but also to rock your boat a bit and challenge you to be aware of the impact your own emotional regulation has on your method of disciplining. Let's start the conversation around the idea of good enough parenting.
Q: What is 'good enough parenting'?
A: The term was coined by renowned paediatrician and psychotherapist, Donald Winnicott. Through his work he saw that an infant requires a safe space to develop— which he termed a 'holding environment'. Within this holding environment, a child's basic needs are met. When he cries, mom (and dad) sees to him. They will feed, change, cuddle and provide a sense of security. Through these consistent efforts, the child will learn that the world is a safe place, and that he is loved and valued. There is no such thing as the perfect parent, but the good enough parent will provide a consistent holding environment where the child is able to explore his world and then return to mom and dad's security.
Q: So what's the relevance of a holding environment and discipline?
A: The word discipline actually means to guide/instruct or teach. As the years have gone on, we tend to confuse discipline with punishment. However, punishment is just one aspect of discipline. A child who feels safe and secure through the consistent good enough parenting he has received, is more able to receive guidance and instruction (discipline) from his parents , because he understands on a deeper level that it is coming from a place of love.
Q: Can my toddler really understand that he is being disciplined from a place of love?
A: While your toddler or young child might not have the verbal skills yet to communicate his understanding, the early foundation of a good enough holding environment has provided him with a sense that "my world is predictable, it is safe", and mom and dad are associated with that safety. In this way, he absolutely understands that your guidance comes from a place of love. That does not mean he won't protest the guidance!



"Do the best you can until you know better. Then, when you know better, do better." -Maya Angelou


In our busy lives, it's very easy to pay attention to the things that our children do wrong, or behaviour that we do not approve of. But what if we started paying more attention to what our children do right? Notice the positive behaviours in your child. Affirm these behaviours by being specific with your words "Sammy, I really liked the way you shared your toys today". Children under the age of 5 years will need constant repetition before it becomes second nature. It may feel that you are saying the same things all the time—but eventually your child will be able to internalise your voice and respond with appropriate behaviours.

Time in vs time out
Time out's have evolved since the 70's into a concept where a child is punished for unacceptable behaviour by sitting on a naughty chair, or a recent development… the grow good chair. An alternative to the grow good or naughty chair might be the 'self-soothe' chair; or grow calm chair. This reframe of wording indicates a state of being that is within the child's ability to control.
Q: What was originally intended by time out?
A: In line with the thinking that discipline is about guiding and instructing, time out was intended to be a time where a child could be removed from overwhelming stimulus and find a quiet space to self soothe or self regulate.
Q: What was not intended by time out?
A: It was never supposed to be a space where children are shamed in front of their peers, or a space where they are punished by removal of love and affection from a caregiver. Very often a child 'misbehaves' as a means of communicating to us that something in their world is NOT OK. Unfortunately our response has been to reinforce that message as parents often couple time-out with silent treatment, which essentially withdraws the parent (love) from the child.
Q: But my child deliberately pushes my buttons. What then?
A: This is a vital part of navigating his world. He needs to understand social hierarchy and how relationships and people work. He is asking for consistency (a holding environment)...because in consistency, lies predictability and safety. Does this mean consistency is easy to implement? Definitely not!



Time in is really restructuring the way we look at time out. Rather than sending the child away to a naughty corner or to his room alone, remove your child from the over-stimulating situation, and sit with them until you can see that they have had the opportunity to self-soothe. You are IN the thicket of emotion with him. Once he has been able to regulate his emotions, you can then process it with him. This will obviously be age dependent. Very young children are not able to understand verbal explanations, which is also why you need to provide guidance about the feelings they experienced, e.g. "I can see you were very angry when mommy packed your toy away". Do you feel better now?" If the child is a bit older, you can offer an alternative behaviour in response to the emotion. E.g.) I can see you were very angry. Maybe next time you can squeeze your pillow instead of throwing the toy."
Time in communicates to your child that you want to be with him even when he is having a hard time or feeling overwhelmed—not just when he is good. Remember discipline is about guiding and instructing, and a big part of that is providing alternatives to behaviour that we find unacceptable. We often make the mistake of reprimanding behaviour without offering a different response option. Remember, up and to the age of 5, your child learns through constant repetition.

Corporal punishment aka hidings and smacks
Q: What do we mean by corporal punishment?
A: Corporal punishment is defined as "any punishment in which physical force is used and intended to cause some degree of pain or discomfort, however light. It involves hitting or slapping a child with the hand or an implement (e.g. belts, canes etc.), kicking, shaking, or throwing a child, pinching or pulling their hair; forcing a child to stay in an uncomfortable or undignified position, or to take excessive physical exercise; burning or scarring a child (and the threat of any of these actions) as a form of discipline" (http://children.pan.org.za)
Q: What does the research tell us about corporal punishment?
A: A 2012 research paper which examined two decades of research into corporal punishment from across the world reported that numerous studies have found that physical punishment increases the risk of broad and long lasting negative developmental outcomes, specifically anxiety and depression. No study has found that physical punishment enhances developmental health. Most child physical abuse occurs in the context of punishment. A professional consensus is emerging that parents should be supported in learning non-violent, effective approaches to discipline.
Q: Where does South Africa stand on the issue?
A: We have come a long way since 1994, and with the introduction of the Bill of Rights, an individual's bodily integrity is of vital importance (regardless of their age). Although corporal punishment has been prohibited in the justice system, the education system and alternate settings (such as foster care), it has not been prohibited in the home. However, research shows us that when disciplining children, many parents do so in the heat of the moment, when stressed or frustrated and as a result may enforce more physical punishment than was initially intended.
Q: What are we saying?
A: We understand that parents sometimes feel a smack is necessary to teach a lesson. However, the research has consistently shown that corporal punishment will only provide short term behaviour change, but will not last long term. This is particularly true if your child is under the age of 5 years old, where they require constant repetition of instructions before it becomes habit.



Is mindful parenting a way forward?
One of the foundational principles of mindfulness is paying attention, being awake, noticing. I guess, from a parenting perspective, we can define mindful parenting as intentionally paying attention to yourself and your child in the present moment, while cultivating an attitude of compassion towards yourself and your child. This means that instead of being consumed with everything that still needs to happen before supper time, and being distracted by what your children are doing wrong, rather be aware of how you are doing and how your state of mind could impact on your household and your child's behaviour. That means that instead of reacting towards the chaos, we can take an instant to notice, become aware, reflect and rather respond, than react. We believe that as parents we need to work on managing our own stress and emotions before disciplining our children. Mindful parenting is one way to do this. BUT mindfulness does not just happen – it requires the learning of certain skills and practicing these skills. * Please enquire about mindful parenting groups that will be running from January 2016. Please note –space is limited to keep the groups as interactive as possible. You can email sherry@centreforplayandinnovation.co.za or contact on 084 994 3808.
Please note, that there are children who struggle with behavioural disorders, and many of the techniques we discuss may not work. It is important that if you are worried about your child's behaviour to consult a professional who might be able to assist.
Share this:
Tweet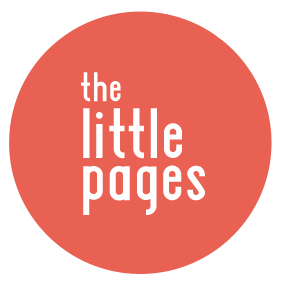 about the author
The Little Pages brings you local content for families in the Port Elizabeth area. We love getting to know interesting parents and business people in the city, bringing you interviews as well as our monthly Mom of the Month feature.

If you have some news that you think may be of interest to parents in our community, you are welcome to contact us and tell us more.
popular posts
We are super excited to share our first Mom of the Month feature with our readers. Kelly is a beautiful, inspiring mom who is full of joy and an...
While lying in my son's bed last night while he fell asleep, I began to think about my parenting journey thus far. A humbling experience to say...
Ilze is mom to six year old Ceri and five year old Trace who has Down Syndrome. This single, working mom says that her mothering journey has...