CrossFit in Port Elizabeth - An interview with a mom who CrossFits
Posted by The Little Pages - Dec 1, 2015
Hydeh-Mari Elkington is a 37 year old mom of two very energetic and talented boys aged 10 and 6. She met her husband in high school and have been happily married for 14 years. She is a qualified Physiotherapist with a special interest in post surgery rehabilitation and respiratory conditions.

She is also a CrossFitting mom and in this interview she talks about the difference that following this high intensity, varied exercise programme has made in her life and provides some useful insights into what it is all about.
Were you into fitness before you had your children, what is your sporting background?
Yes, I was always very actively involved in sport from a very young age. I competed at provincial level in both Gymnastics and athletics. When I started studying at the university of Stellenbosch, I enjoyed being a part time aerobics instructor.
What impact did pregnancy have on your body and fitness and how did this make you feel?
I am naturally a small build and felt lucky to not have gained more than about 12 kg with both my pregnancies. I absolutely loved being pregnant with my boys but suffered with a bit of lower back pain. Being slowed down was a challenge for me!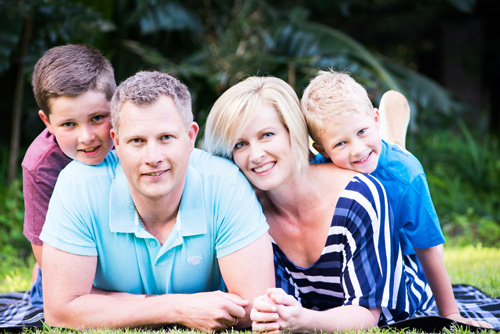 Did you exercise during pregnancy at all?
Yes I spent a lot of time swimming with both my pregnancies and felt so much more ease of movement in the water.
When did you get into Crossfit and what made you choose Crossfit?
I started Crossfit with Jaco van der Vywer (from Crossfit Valley Road) in August 2013 after a physio colleague of mine who works in the UK introduced me to it. It took me about a year to convince myself that I can fit it into a busy lifestyle! My friend's strong physique and an infectious excitement when she spoke about it made me want to try it.
Tell us a bit about Crossfit and what is involved in the workouts?
Crossfit is a constantly varied, high intensity, functional exercise programme. CrossFit athletes run, row, jump rope, climb rope and carry odd objects. They frequently move large loads quickly over short distances, and use powerlifting and Olympic weightlifting techniques. CrossFit athletes also use dumbbells, gymnastics rings, pull-up bars, kettlebells, and many bodyweight exercises. In the simplest terms, CrossFit is an incredibly effective strength and conditioning program suitable for all fitness levels.
What do you love about Crossfit and what difference has it made in your life?
Crossfit is different every time I go...the workout of the day (WOD) changes daily to keep everyone exited, motivated and challenged to move faster and lift heavier. At CrossFit Valley road, there is a sense of belonging and healthy competition. We get to know one another by name and look forward to the next session. I am able to do my very physically demanding work as a hospital physiotherapist with much more ease and confidence because I am stronger. It has made me much stronger mentally as well - " I can't" has been replaced with "I need to finish this WOD!"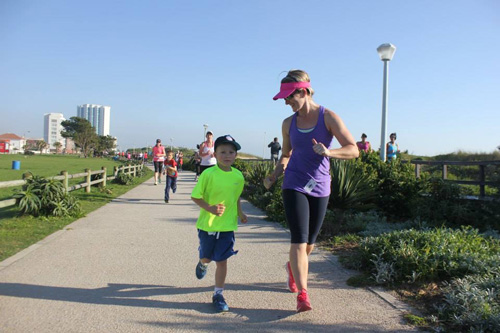 Hydeh-Mari believes it is extremely important to show her kids that exercise and fitness
is a vital part of being healthy, and not just a seasonal challenge.

As a mom, how important is it to you to stay fit and healthy and how do you manage to fit this into your life?
I feel it is extremely important to show my kids that exercise and fitness is a vital part of being healthy, and not just a seasonal challenge. I am blessed with a body that can run and jump and move.....and even more blessed to be able to do all of that WITH my kids! My motto is to never be a spectator in my own life, but to be a participator - sitting on the sideline is NOT an option. I go to the 17:30 class - I plan supper in advance and take the boys along with the iPad as babysitter. (or they do some of the exercises with me!)
What advice do you have for other moms (or dads) who might be considering getting into Crossfit?
Why wait as long as I did? There is no better time than now to stop making excuses and realize that YOU are worth the time invested to become fit and healthy. Come along and come see what its all about.
If you are interested in trying it out, you can find our more at: www.crossfitvalleyroad.co.za
Or phone Jaco on: 078 282 3318 and ask about coming along for a free trial - all fitness levels welcome!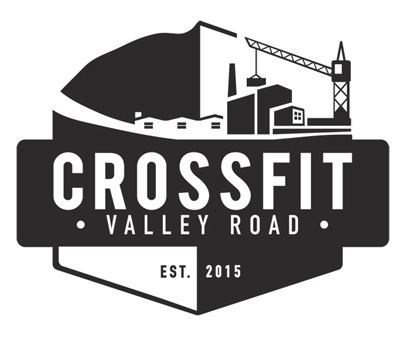 Share this:
Tweet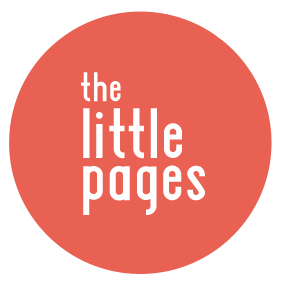 about the author
The Little Pages brings you local content for families in the Port Elizabeth area. We love getting to know interesting parents and business people in the city, bringing you interviews as well as our monthly Mom of the Month feature.

If you have some news that you think may be of interest to parents in our community, you are welcome to contact us and tell us more.
popular posts
We are super excited to share our first Mom of the Month feature with our readers. Kelly is a beautiful, inspiring mom who is full of joy and an...
Ilze is mom to six year old Ceri and five year old Trace who has Down Syndrome. This single, working mom says that her mothering journey has...
Welcome to My Mama Made It! Thank you for taking the time out of your busy day to read the musings of a creative mom, wife, and entrepreneur.