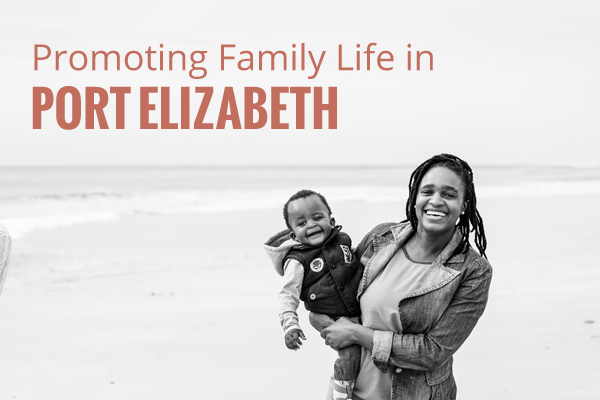 If you are a parent in Port Elizabeth, you may have recently visited the website or perhaps seen a Little Pages post on Facebook. We thought that it would be a good idea to share with you some information about who we are and what our vision is.

The Little Pages is the brainchild of Anna Heydenrych and Sandra Crossman, who operate a web design and media services business from the WERKSPACE colloborative workspace - a place you may have visited if you have attended the popular Valley Market over the past few months.


What is the little pages?
Anna: The Little Pages is a website community for parents in Port Elizabeth. Our vision is to provide a world-class online platform for parents in our city to access useful local content from desktop or mobile.
And also… this is quite a difficult question to answer, not because we are unsure of what we are, but because the Little Pages is more than one thing. We have built a platform that exists to meet the needs of parents at all stages of the parenting journey, and across all areas. The end result is that the Little Pages is an online brand that encompasses multiple features and resources - that are all available to local parents for free.

Sandra: Inspired by the city that we love, The Little Pages is the natural progression into the online environment for growing families in Port Elizabeth. A beautiful place to live and raise a family should have a beautiful space to share and connect online, and we believe that The little Pages is just that.

Where did the idea come from?
Anna: The idea pretty much came to me when I became a mom myself. On entering the world of mommy-hood, I realized that it is a world full of new things - new products, new services, new information, new relationships, new emotions… Myself and Sandra have been in business together building websites for many years, so I had the idea to take our skills and years of experience and create something useful for local parents - an online space where all the parenting related products, services and information etc are collected in an easy to access format. My aunt, Sue Paterson has also been involved from the beginning, and with her past experience as a pre-school teacher and her passion for children, her input has been invaluable.
From the onset we understood that the idea was not terribly original, there are of course other online resources for parents available. This however has inspired us to push ourselves to create an online platform that exceeds expectations and introduces a new way of interacting online.

Sandra: We understood immediately that The Little Pages needs to be a game changer for South Africans as the way we access and use the internet is quite unique. The idea started as a way to connect moms/parents to the products and services they need on a daily basis and has continued to grow as we recognise different areas of need, from selling second hand goods, to finding a school or an experienced nanny/au pair, to what kid-friendly events are happening on any given weekend. As they say, it takes a village, so why not a virtual one?


Future plans?
Anna: Lots! I think one of the most exciting things that we are able to offer is the fact that we have the capability to continue developing the website all the time. We are very proud of what we have created thus far, but it is certainly not 'finished' and probably never will be. The very nature of a successful website these days, is that it is able to grow and respond to its users.
Some features that we are excited about introducing in the coming months include:
Schools Finder - this will be a space where parents can search for schools using filters like whether day care is available, whether flexi-day options area available (especially for younger children), class size, etc. Schools and aftercares can list for free, as we would not want this resource to be exclusive. There will also be an interactive map.

Special Offers and Giveaways - we look forward to introducing this feature which will be a collection of monthly offers and giveaways that would be of benefit to local parents.

Sandra: Our vision for The Little Pages evolves and grows almost on a daily basis. We already have some new features up our sleeves that will roll out soon and beyond that we will look to grow our community to other areas of the Eastern Cape and eventually nationally. And of course, we plan to grow and improve on our existing features so we can continue to provide quality content and services to all our users.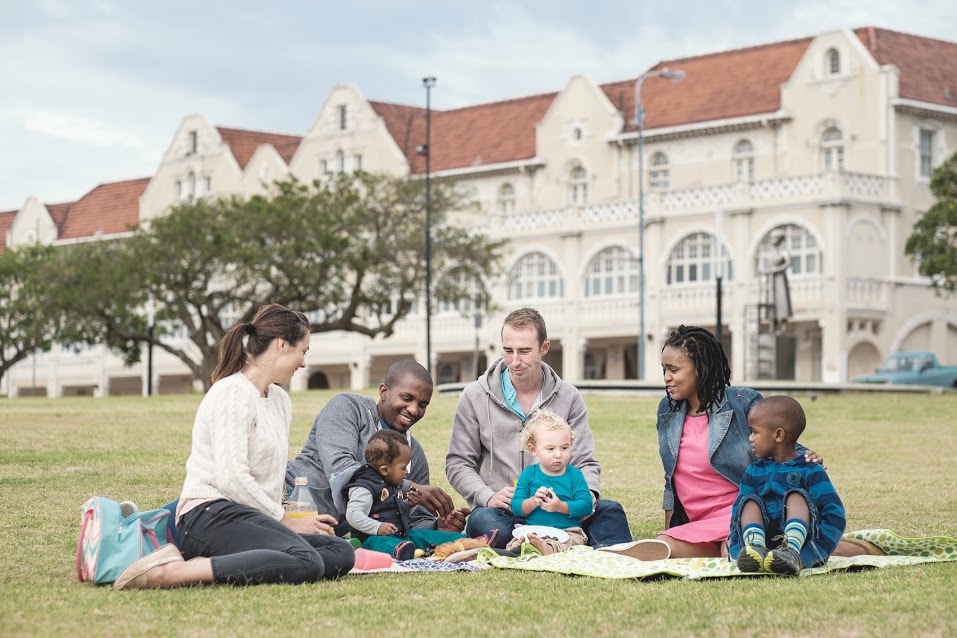 The Little Pages is proud to be from Port Elizabeth - we hope that our online platform
will be a valuable resource to local parents.

Personal thoughts on mothering?
Anna: I am mom to a little boy who will be turning two next month, and am currently pregnant with our second child. So I am very much the type of person who would use the Little Pages, this helps me to understand what parents are looking for and what would realistically make a valuable resource.
For me, becoming a mom has taught me that moms are amazing! Over the past couple of years, I have come to understand what an incredibly difficult, yet fulfilling job motherhood is. I have so much respect for moms everywhere and know that we are all doing this thing facing different challenges and circumstances.

I love that this season is an opportunity to connect with other women going through the same journey. I love that this season pushes me to pursue love and service over my own selfish ambition - which is SO not easy, but makes sense when I look at that little boy who is discovering the big wide world day by day, needing his mommy by his side.

These are the things I think of when planning and strategizing for the Little Pages - how can we provide useful resources to moms like me? How can we facilitate connection and promote information that encourages and inspires other parents and creates a sense that we are not alone in this.

How were you able to build the website?
Anna: As I already mentioned, Sandra and I have been in business together for quite a few years, we build websites and provide other media and marketing related services. We like to believe that we have learnt a thing or two over the years, and have put this knowhow towards the Little Pages. We also have a team of incredibly talented developers who take our ideas and make them a reality by providing the advanced development skills necessary to make a website like this work.

Sandra: We found ourselves in the unique situation to be able to draw on our own skill and experience as well as utilising the extensive skill and basically magical powers of the development team that we work closely with. Working as web developers in South Africa can be a frustrating position as we are often behind the international trends and standards when it comes to design and user experience (this can be due to many different factors such as slower internet that limits developers to a reluctance from established businesses to migrate to an online presence). We plan to use The Little Pages as a way of closing that gap and helping South Africans realise the full potential of the online environment.

Any plans for expansion?
Anna: The Little Pages is relatively new on the scene, but we do have plans to take it to other cities. It is important for us however to focus on doing an excellent job locally before trying to replicate it elsewhere. We would also never want it to lose its local flavour, and so when we do introduce the Little Pages elsewhere, each site would have its own platform which would only provide information and resources relevant to local users.
Sandra: An eventual goal will be to take The Little Pages national as we believe there is potential and a need for such an online space in our country. As Anna says, there are challenges to this as it is vital that each area retains a feeling of local community as well as the overarching community of South Africans.
For now we are working on bringing this proudly PE site to its fullest potential and we hope you will continue to join us on the journey
Share this:
Tweet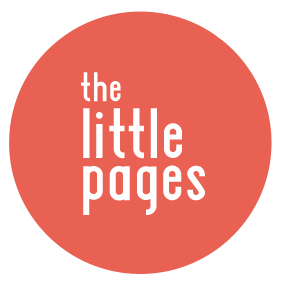 about the author
The Little Pages brings you local content for families in the Port Elizabeth area. We love getting to know interesting parents and business people in the city, bringing you interviews as well as our monthly Mom of the Month feature.

If you have some news that you think may be of interest to parents in our community, you are welcome to contact us and tell us more.
popular posts
We are super excited to share our first Mom of the Month feature with our readers. Kelly is a beautiful, inspiring mom who is full of joy and an...
While lying in my son's bed last night while he fell asleep, I began to think about my parenting journey thus far. A humbling experience to say...
Ilze is mom to six year old Ceri and five year old Trace who has Down Syndrome. This single, working mom says that her mothering journey has...