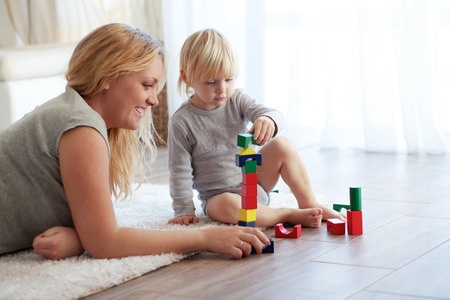 What are some practical activities to do with my two year old to support their development?
A child this age wears their heart on their sleeve (and voice, fists, stamping feet, and crocodile tears). Most obvious as a change you see of your child, is that you seldom have to guess their emotional state. Expressing a range of emotions is healthy; so don't feel you have to rush in to sooth your child at the first pout or sniffle. Let your child know that it's okay to be unhappy sometimes, it's simply part of life. Swooping in to subdue the unhappiness can send the wrong message, that it's not okay to feel sad or mad. Solving every problem for your child also robs them of the opportunity to work through feelings on their own, to problem solve and think critically. And, if your child screams or hits when angry or upset, show acceptable ways to vent emotion.
The second year of life (the one you've just passed through) is among the more challenging, developmentally. You will find the actual "twos" to be a bit calmer and even more fun. At the age of two, your child can move about with confidence and play with less assistance. He/she can make their wishes known better than before and understands even more than what they can say. And their boundless curiosity is balanced at least a little by an increasing understanding of rules.
Use their curiosity, and devise activities for them which uses this as well as their thirst to learn:
Climb over objects
Allow the child to climb over objects, up and down stairs and maneuvour himself in whichever way he would like. Let him explore, and use his body parts to stretch and maneuver himself.
Name and point to body parts
Ask the child where his body parts are. This can be a fun exercise to do with music or a song (head, shoulders, knees and toes). When you discuss the parts of the body, do exercises which will teach the child what the part is used for.
Understand the functions of body parts
Discuss the various body parts with the child, talk about what the parts do, how they help us. Then ask questions like 'What do you use to listen?' Talk about people that are deaf – this can lead to wonderful conversations and discussions.
Blocks
Small, interlocking building blocks are great ways to play while building fine motor skills and strengthening manual dexterity.
Manipulation activities
The child should be able to perform various manipulation activities, such as:
- Playdough - Rolling it into small balls, long rolls etc.
- Paper - tearing paper into fine strips. Use the strips for collages or crumple them into balls.
- Screw whole pieces of newspaper to develop strength
- Threading - beads or macaroni onto string
- Cutting - using child-friendly scissors, using the correct grip
- Clothes pegs: Use clothes pegs to pick up small objects.
Other activities
The following activities can all be performed in order to enhance balance and co-ordination:
- Teach correct way to hold a crayon
- Sequencing of colours through concrete apparatus
- Peg boards – can build patterns, sequencing, sorting
- Balance beanbags on head
- Walk, holding a potato on a spoon
- Walking, running, jumping
- Jump on both feet
- Jump on a trampoline
- Throwing or kicking a ball
- Swinging
- Bouncing on a ball
- Swaying back and forth on a ball
- Crawling through a tunnel or furniture
- Open and close latches
- Simple puzzles
Two-year-olds do test limits and disagree with parents, but they're also developing more of a desire to please you. They want to be good, they want to help believe it or not! Routines and consistency in your responses will help your child learn the ropes and keep everyday life running smoothly.
That's the WHAT and WHY. For the HOW, contact lauren@earlyinspiration.co.za.
Share this:
Tweet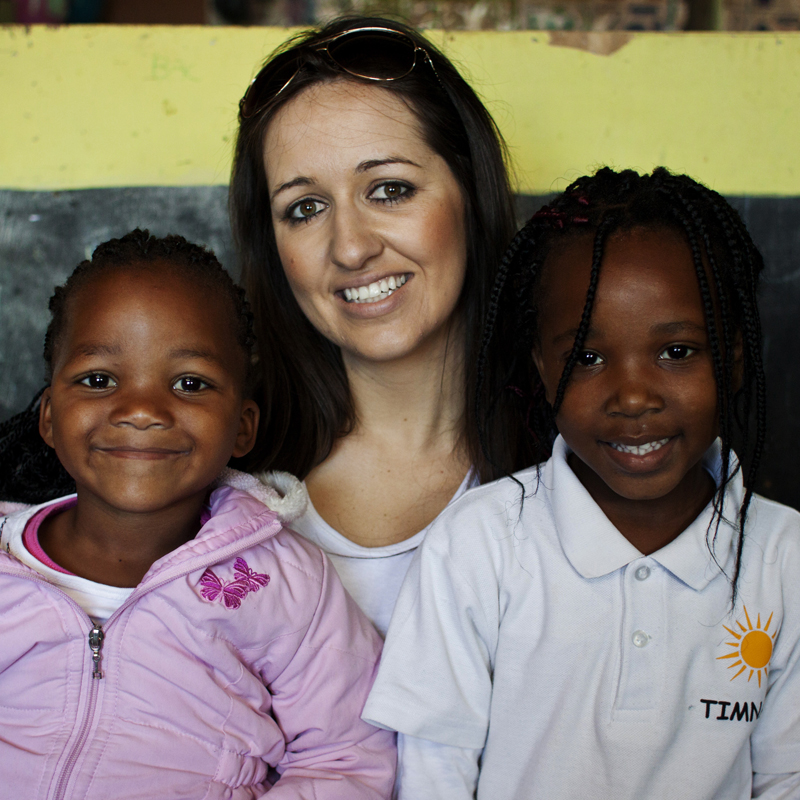 about the author
Dr Lauren Stretch is passionate about children and education. In 2010 she established Early Inspiration which focusses on teacher training, parent workshops and home-visit programmes in underprivileged communities.

She presents at conferences on her studies and the research that is done within her organization, as well as recent trends and developments. In 2014, she was granted her Doctorate of Education.

Lauren will be providing articles to the Little Pages, drawing on her knowledge and research to provide practical insights and tips for parents on the how to's and the benefits of early childhood development, as well as other related topics.
popular posts
We are super excited to share our first Mom of the Month feature with our readers. Kelly is a beautiful, inspiring mom who is full of joy and an...
While lying in my son's bed last night while he fell asleep, I began to think about my parenting journey thus far. A humbling experience to say...
Ilze is mom to six year old Ceri and five year old Trace who has Down Syndrome. This single, working mom says that her mothering journey has...